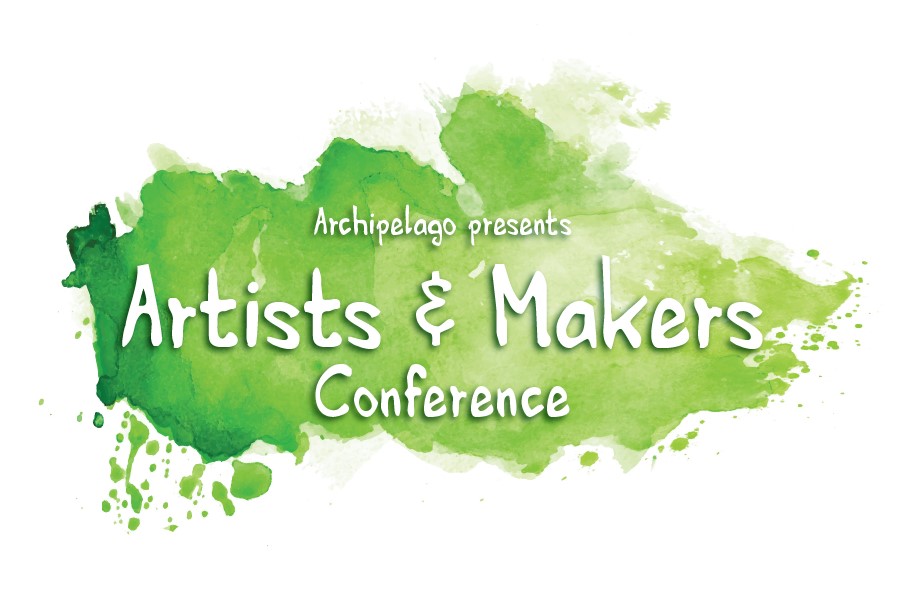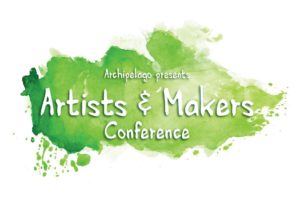 The Archipelago Artists and Makers Conference is Back!
Join us on Friday, April 28, 2023 at the Umaine Hutchinson Center in Belfast from 9am-3pm to celebrate this year's conference theme: Together Again.
Since 2013, the Artists and Makers Conference has brought together artists and makers from across Maine to hear from industry leaders and peers, gain practical experience and information, and build connections to the artist community. With hands on workshops, inspirational sessions, and networking opportunities, the goal of the conference is to connect artists and provide an event focused on supporting creative business owners at every stage – from those just starting out to those looking to take their business to the next level.
This year's theme is Together Again! We'll be opening the conference with a reading by Karin Spitfire, former Poet Laureate of Belfast. In addition to having 8 workshops for artists and makers to choose from, we will be hosting the ever-popular mini Pecha Kucha-style event in conjunction with the Center for Maine Contemporary Art in the afternoon. Also featured in the afternoon will be musicians on the "celebration stage". We're excited to be Together Again!
Until April 1, we are offering an Early Bird Special! General Admission tickets will be $20 off for early ticket purchases. 
---
On this page:
Agenda Overview | Speaker Bios | Extended Agenda | Ticket Pricing | Testimonials | Event Sponsors
---
AGENDA OVERVIEW
8:00 AM – 9:00 AM: Check In/Breakfast
9:00 AM – 9:30 AM: Welcome/Poet Laureate Presentation
9:30 AM – 10:45 AM: Session 1 Lectures/Panels – Minding Your Own Business, Living a Creative Life, Where is the Money?, New Directions
11:00 AM – 12:15 PM: Session 2 Lectures/Panels – Growth Visioning, Marketing Today, Public Art Projects, I Want to Open…
12:30 PM – 1:30 PM: Lunch Catered by Bell the Cat
1:30 PM – 3:00 PM:

Afternoon Session – Pecha Kucha

-style

speeches

, Live Music

3:00 PM – On: A&M After Hours
Please see the Extended Agenda below for more details on individual sessions.
---
SPEAKER BIOS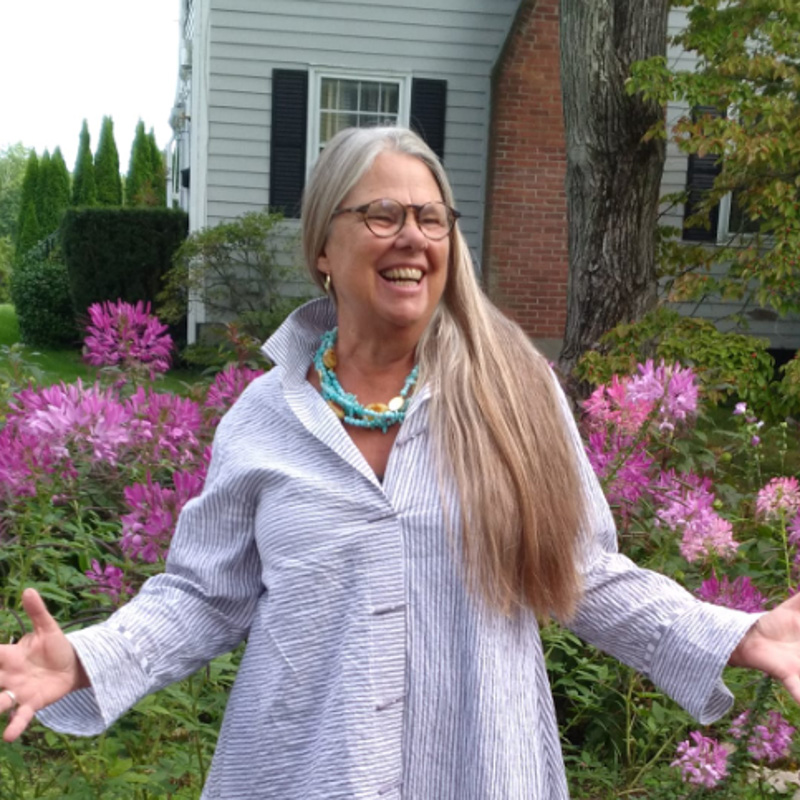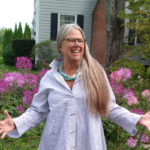 Karin Spitfire
Karin Spitfire is an artist who chooses her medium to match her need for expression. Spitfire's current major art forms are poetry and artist books that lend themselves to the use of movement, words and all manner of image making. She is a past Poet Laureate of Belfast, Maine and her poetry has been published in many publications.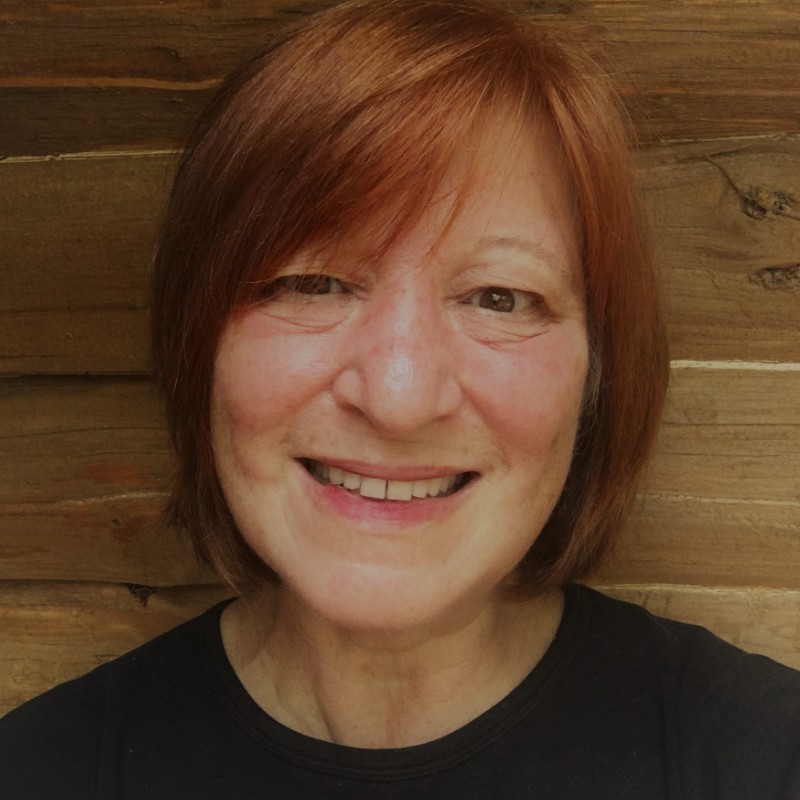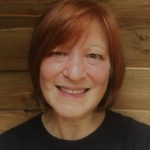 Ruth Feldman 
Ruth Feldman is a resident of Bangor, Maine and the program director and Business Advisor for the CEI Women's Business Center. She works to provide support and guidance to businesses and organizations in rural Maine with the goal of encouraging shared prosperity, environmentally sustainable projects, and good jobs for all.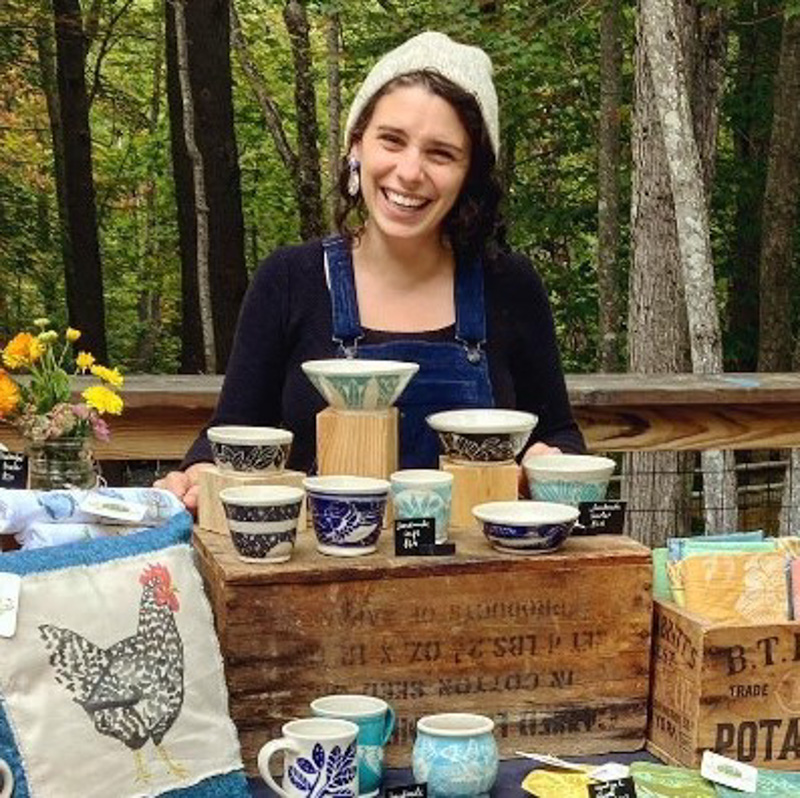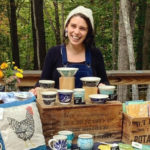 Nina Devenney
Nina Devenney's artwork is driven by a sense of wonder with nature and passion for environmental conservation which she hopes to share. Nina's company, Wild Rosie, was born out of sincere love of nature and a desire to bring beauty, joy, hope, and love to the lives of others through her creations. Nina works alongside her husband to create a wide array of art and craft work from jewelry to pottery to painting.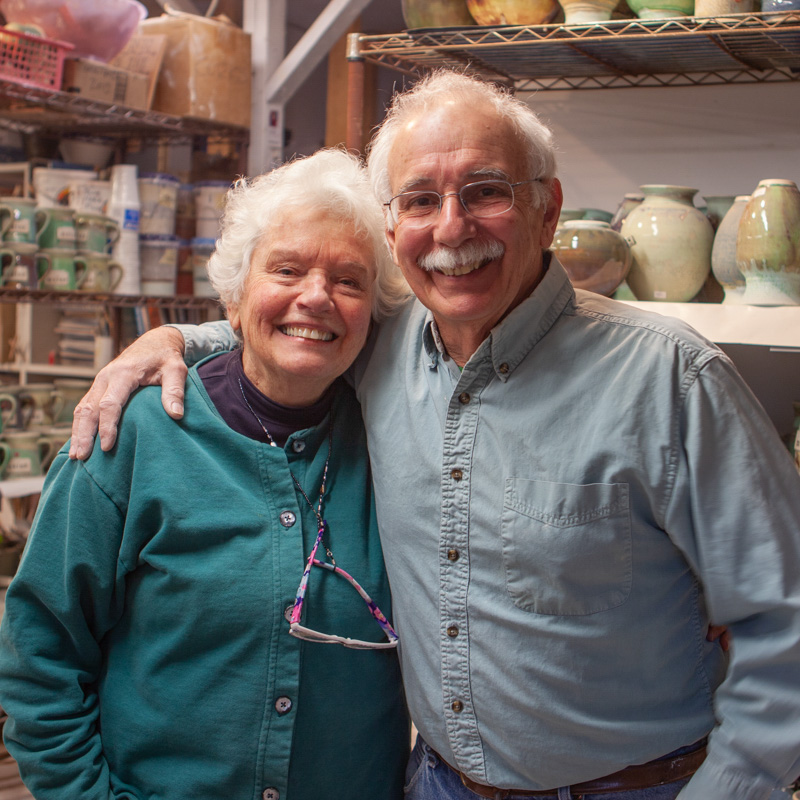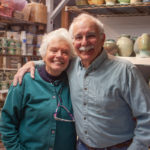 Joe Devenney
Joe is a full-time pottery artist and photographer in Jefferson, Maine. After many years of photography and teaching, Joe and his wife Mary set up their pottery studio where they craft a range of ceramic works. They have inspired many with their passion for art and life, including their two artist daughters, one of which is Nina who will speak with Joe at the conference.  Max Burtis is an aquaculturist and commercial fisherman from Brunswick, Maine. He owns and manages Ferda Farms, an oyster and kelp farm on the New Meadows River.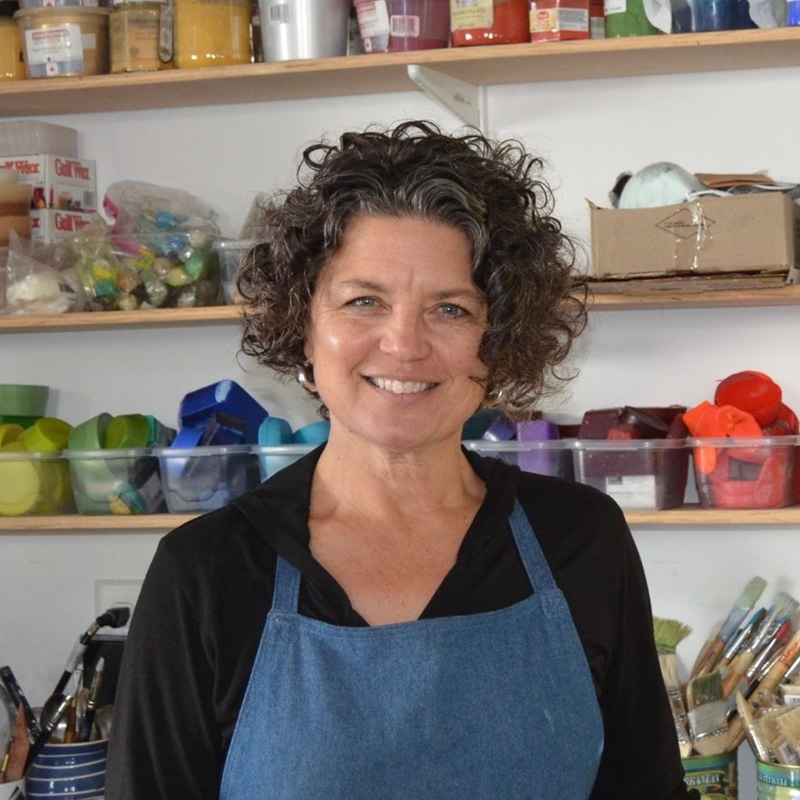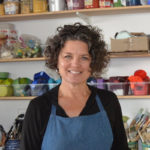 Kim Bernard 

Kim Bernard is a professional artist and art teacher with over 30 years of experience. She has taught studio and business courses across the state as well as consulting and mentoring. She strives to inspire, cultivate creativity, and share the joy of making.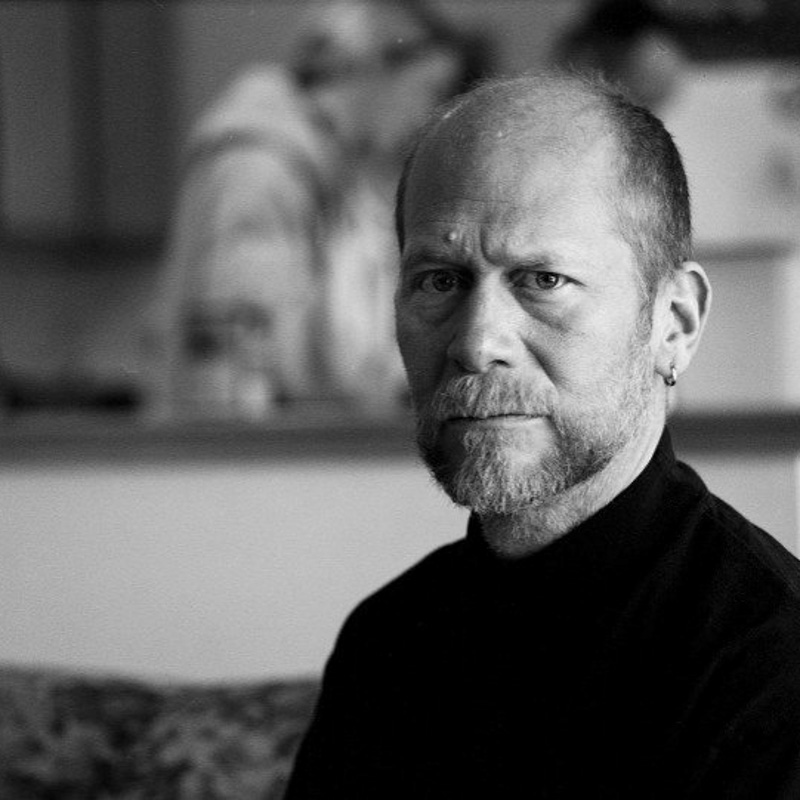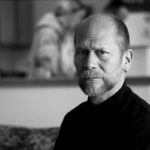 Simon Van Der Ven 
Simon van der Ven is a ceramic artist who resides in Lincolnville. His work is inspired by the ideas of home, family, and our relationship to nature. Simon's award-winning work is recognizable through the intricate pattern and texture on his ceramic pieces. Along with his studio work Simon has taught at the colligate level for many years and has been a resident artist at several notable artist retreats.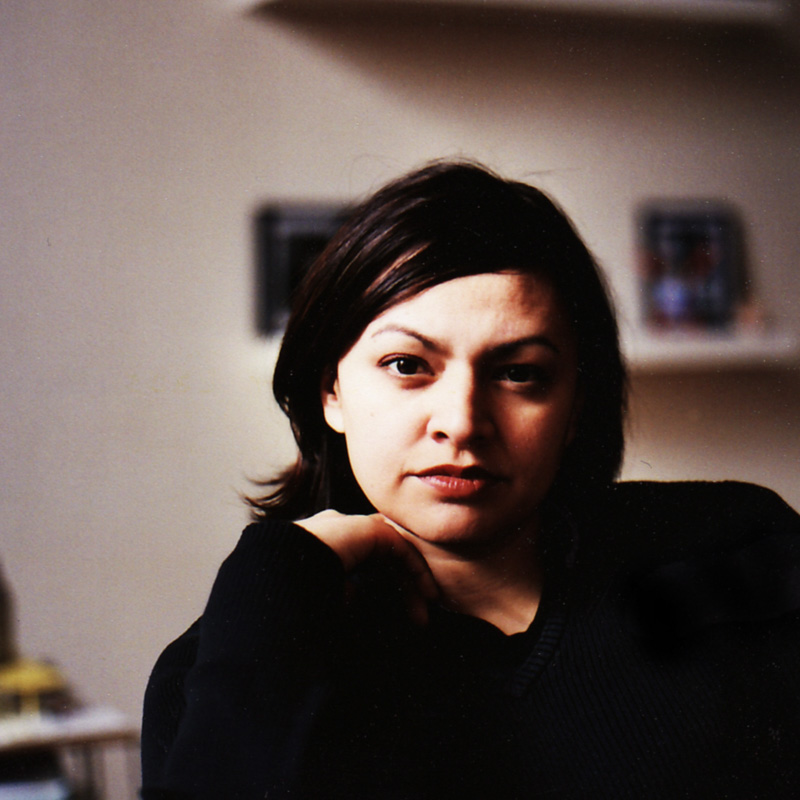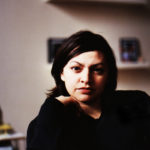 Karen D'Silva 
Karen D'Silva's long career as a professional photographer and trend and research analyst has led to the founding of Karen D'Silva Creative Services where she helps photographers, production companies, and agencies align their businesses to the marketplace. She uses her skills to help clients understand how their business fits into the marketplace and how they can best tell their stories and build on strong mission statements.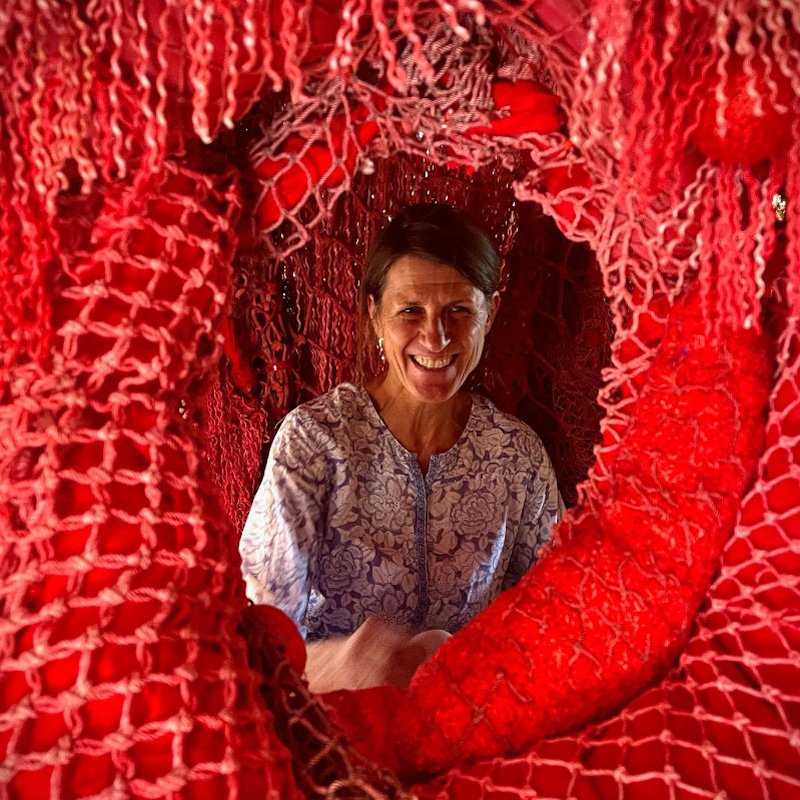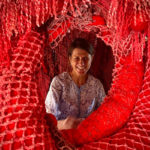 Pamela Moulton
Pamela Moulton works in sculpture and installation to create public artwork across the world. She is an environmental artist based in Maine whose work process is labor-intensive, material driven, collaborative, joyful and engages the public. She works in North Bridgton, Maine.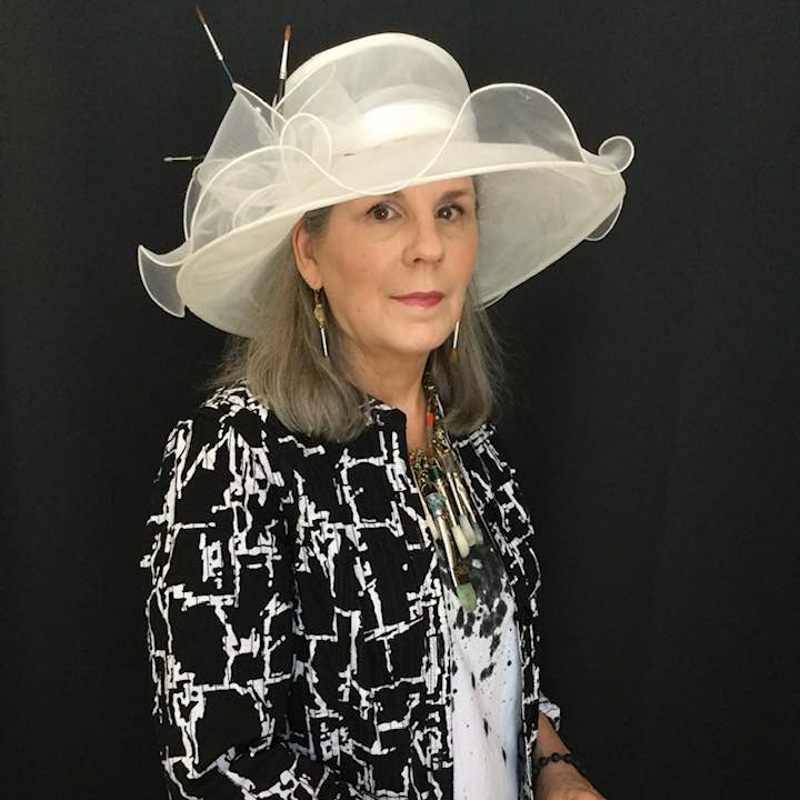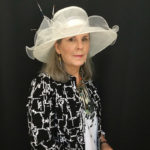 Katharine Cartwright
Katharine Cartwright is an internationally recognized artist whose unique style and innovative work stems from her intuition. She is also the curator of the Craignair Gallery in Spruce Head, Maine. Her black and white rope illustrations are easily recognizable, but she was also recently commissioned to design the mural on the exterior of the new Mid-Coast School of Technology.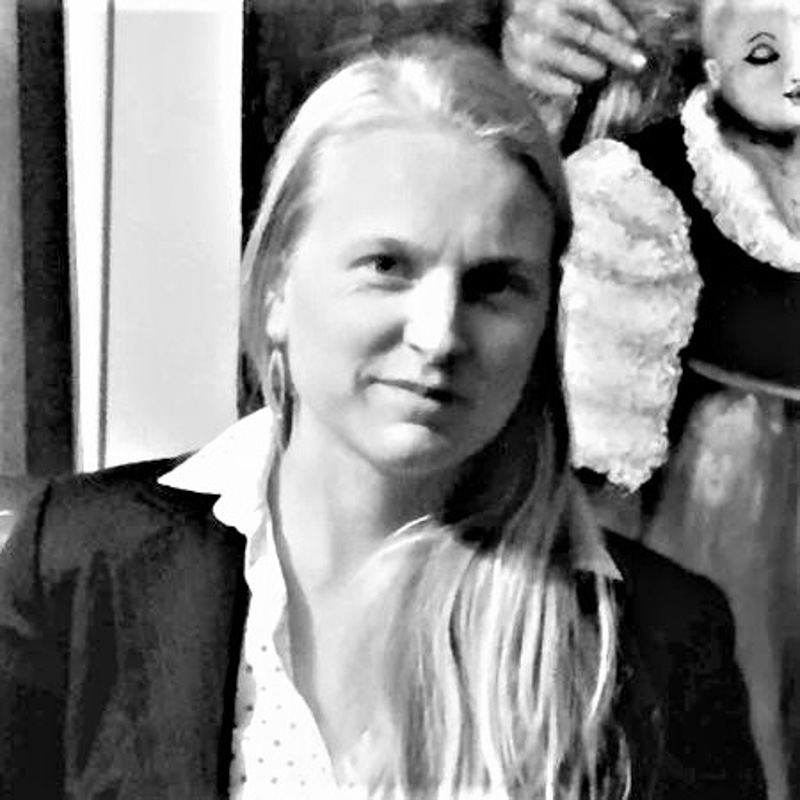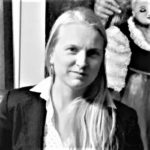 Emmy Andersson 
Emmy is the Network Coordinator for the Cooperative Maine Business Alliance. She has a MBA with a focus on sustainable business practices, and has many years of retail management experience, most recently as the General Manager for a local food coop. Emmy has served on the Western Maine Art Group's Board of Directors in the past and is currently serving as a director on the Androscoggin Land Trust Board.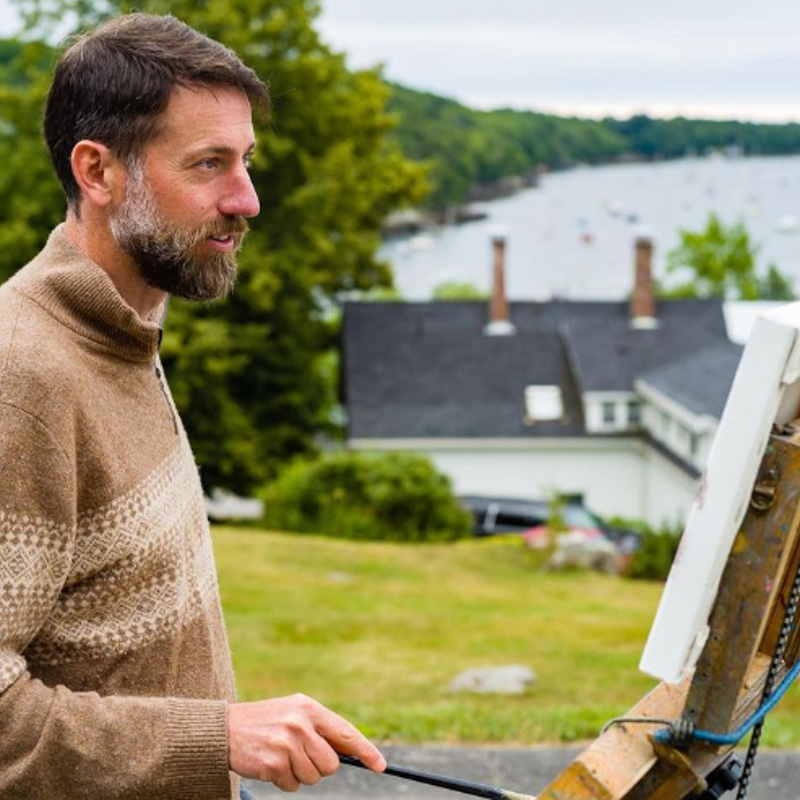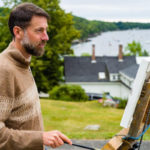 Colin Page 
Colin Page is a painter and gallery owner living in Camden, ME. Whether working on location or in the studio, he strives to capture the atmosphere and light of a scene. Colin focuses on painting the landscape, and scenes that show his life as a father of two young girls. In May of 2019 Colin opened Page Gallery in Camden, Maine. The gallery exhibits a wide variety of paintings, drawings, and sculptures by leading contemporary artists.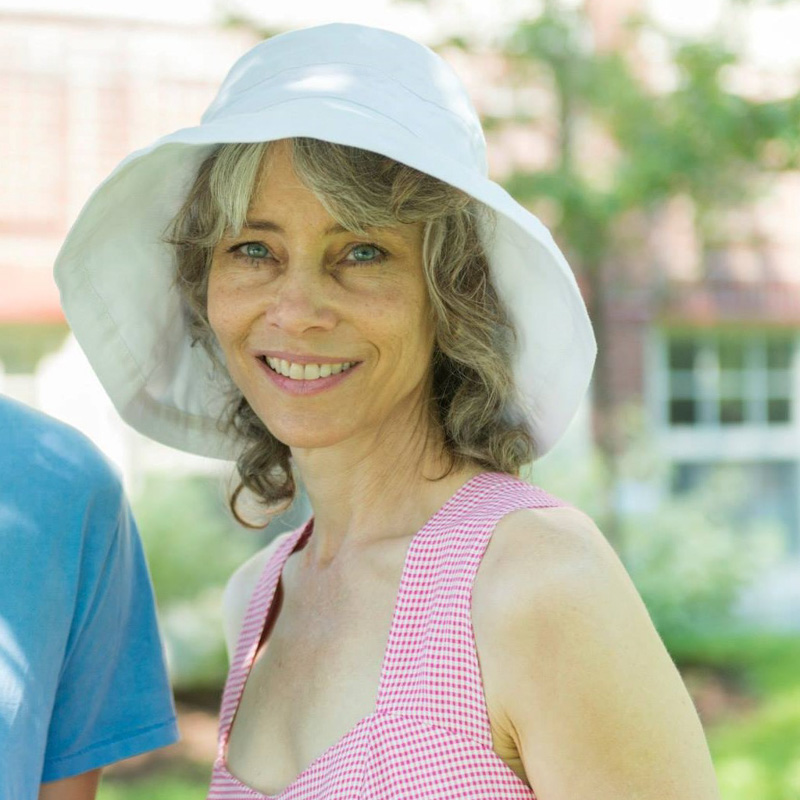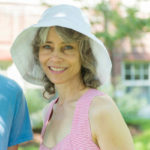 Jean Linn Thompson 
Jean is a jewelry artist from Rockland, Maine. Along with her jewelry business, Pooka Design, she is also the Associate Director of the Center for Maine Contemporary Art. Jean has been an organizer for the Midcoast Pecha Kucha presentation series and will be facilitating our Pecha Kucha-style event.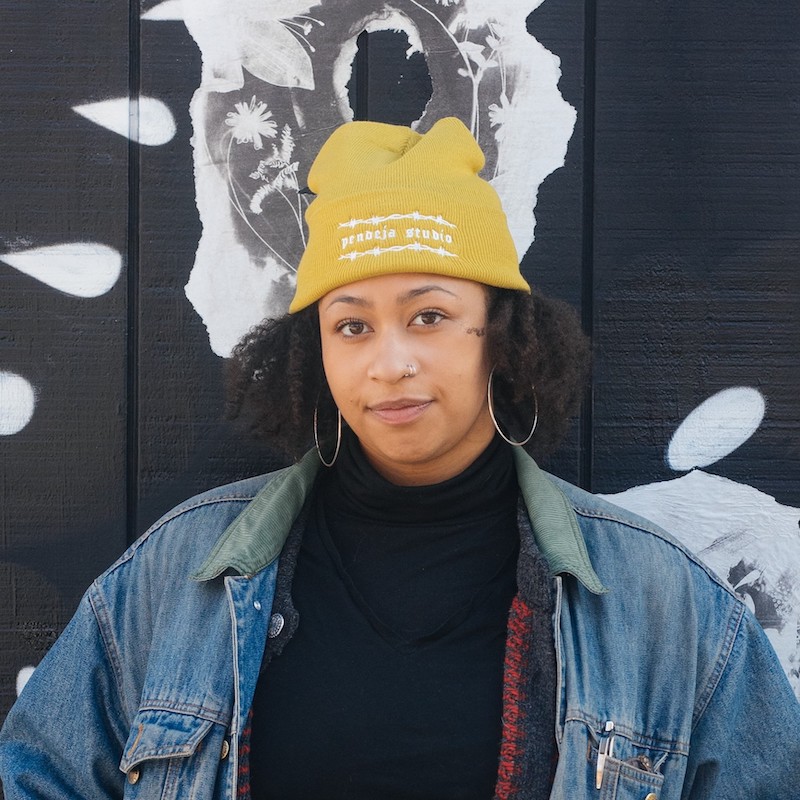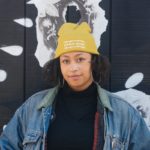 Ashley Page
Ashley Page is an award winning interdisciplinary artist living and working in Portland, Maine. Page is presently the Studio and Programs Coordinator at Indigo Arts Alliance. Her art practice is a vessel to present diverse representation and visibility to the African American image, intellect, and spirit. She works in textiles/fiber techniques to create abstract portraiture.
---
EXTENDED AGENDA
8:00 AM – 9:00 AM 
Check In, Breakfast 
Check in will be held in the atrium of the Hutchinson Center. Breakfast will consist of pastries, fresh fruit, coffee, tea, and juice catered by Bell the Cat. 
9:00 AM - 9:30 AM 
Welcome, Poet Laureate Reading – with Lisa Mossel, Karin Spitfire 
9:30 AM - 10:45 AM 
Session 1: The Why, How, What of your Business – with Ruth Feldman 
Based on the Golden Circle and Simon Sinek's premise of "Start with WHY", we'll focus on the core principle of WHY you do what you do in your craft/art; HOW you get it done (operations; daily, monthly, year-long), and finally WHAT exactly you put out there to the world.  
These exercises will help you develop your personal compass that will guide your art-based business towards clarity and sustainability. A focus will be the "HOW" as we explore how you spend your time each day, week, month and throughout the year. Are you balancing working IN your business as well as ON the business? 
This will be a participatory workshop with time to reflect on your business, review and discuss with others, and strategize with intention. It can be a good first step in business planning, or a great refresher, and can be a nice complement to Mind Your Own Business in workshop #2 session. One person-led workshop with participant engagement 
Session 1: Living a Creative Life – With Nina and Joe Devenney 
Hearing from artists with two different perspectives in business models, generations, and genders. The discussion will revolve around questions such as: What decisions about your lifestyle affected your business model? What did it look like to commit to making full-time? How do you build community for your business? What is working well and what is difficult? What strategies do you have that enable you to foster joy and stay flexible? Facilitated panel discussion with Q&A 
Session 1: Where is the Money? – With Kim Bernard 
In this interactive crash course, participants will learn where to find grants for creative projects, how to write a compelling grant proposal, what's in a budget and other support materials to prepare. Tips on running a successful crowdfunding campaign and finding fiscal sponsorship will also be covered. One person presentation with some Q&A 
Session 1: New Directions in your work – With Simon van der Ven, and more! 
This session is designed to hear from artists and makers who are navigating different media across a customer base. How do different materials allow you as an artist to fully express your vision? What is both challenging and fulfilling about being a multidisciplinary artist? How do you share and speak about vastly different looking bodies of work with customers?  Simon uses drawing, carving, throwing, printing, painting to engage his mind on a journey. More speakers to be announced soon! Facilitated Panel Discussion with Q&A 
11:00 AM – 12:15 PM 
Session 2: Minding your Business – With Ruth Feldman 
What feeds you (literally, income $$$) and how does that relate to your maker soul? Using some mindfulness prompts and an artist's one page business plan, we'll address how to follow your passion while running a thriving business now and in the future. 
We'll start where you are: what is your baseline NOW and what customers' needs or wants do you satisfy?  With growth in mind, we'll evaluate how that might change as we brainstorm how to use success to build a plan. We'll examine challenges, fears, and anxiety about future business building and allow those to frame our planning conversation. Participants will define business milestones and develop meaningful measurements that will carry the business forward. We will draft some critical business elements that will help you to take stock of where you are and better define where you want to go, achieving milestones along the way while following your maker passion. One person-led workshop with participant engagement 
Session 2: Marketing for Non-Marketers – With Karen D'Silva 
If you love to market, this isn't the seminar for you. Instead, this is a seminar for people who want to do the least amount of marketing they can and still grow a successful business around their craft or art. Understanding marketing basics is the first step to building a marketing program geared to your budget and time commitment. Marketing boils down to two statements: First, people don't know you exist unless you tell them. And second, once they know who you are, if you want them to buy from you, you must stay on their radar. My goal is for you to market smarter, not harder. One person presentation with some Q&A 
Session 2: Public Art Projects – With Pamela Moulton, Katharine Cartwright, Ashley Page 
Join us to hear from artists about a variety of public and community art projects in Maine as artists share experiences building community through engagement with art. Facilitated panel discussion with some Q&A 
Session 2: I Want to Open a … – With Colin Page, Emmy Andersson, and more!  
In this session, we will explore the idea of opening a direct to consumer (DTC) space to allow you to sell directly to your customers. What do you need to know to get started? How can you get started? What resources are available? Speakers will share insights, resources, and stories from their experiences in starting a retail space. We'll also explore challenges and lessons learned along the way. More speakers being added soon.  
12:30 PM – 1:30 PM 
Lunch 
Catered by Bell the Cat, Lunch will consist of signature sandwiches and wraps, VG/GF soup, chips, or a GF option to be determined. 
Pecha Kucha – With host Jean Linn Thompson 
This mini-Pecha Kucha-style presentation will include quick structured speeches from speakers including George Pearlman, Ian Trask, Brian Smith, Carol Rowan, and more! This event is sponsored by CMCA.  
3:00 PM – On 
A&M After Hours 
If you are interested in an informal meet-up following the conference be sure to sign up at the ticket check out! We will be setting up spots at local venues for informal networking and continued festivities.  
---
Ticket pricing
The annual Artists and Makers Conference brings together speakers and resources from around the state to share with YOU in a fun- and information-filled event. Registration for the day includes breakfast and lunch, 2 workshop sessions and a mini Pecha Kucha-style event all for $95. Register through March 31st and you will receive the early bird discount of $75!
We strive to create a space this is inclusive to all. We are offering a limited number of tickets with fee waived as well as discounted student tickets. If you need financial assistance to access this event, please let us know! Email AMconference@islandinstitute.org and we'll make it accessible.
---
TESTIMONIALS
"I just wanted to say thank you for planning and hosting such a wonderful weekend… The speakers were interesting and inspiring, and I really felt like I came away with lots of information to process and apply to my art business." – Bevin
"I wanted to extend a heartfelt "thank you" to you and your staff for creating and hosting the Artist and Makers Conference! I had a wonderful time, met some great people, and received some excellent advice and information. The whole conference was well run and your staff were kind, helpful, and courteous, as always! I'm already looking forward to next year's conference!" – Lil
"I just wanted to tell you how fabulous the conference was. My family each has their own business, so we were all there and felt inspired and informed and have come away with renewed energy to make our art business even better." – Rebecca
"What would have happened if Van Gogh would have attended the Artist and Makers Conference?!" – George 
---


Want to learn more about Maine's creative economy?
Explore our Creative Economy Hub to learn and connect with other artists, gain tools and resources to support your arts-based business, and discover new opportunities for inspiration.