We'd love to hear from you!
If you attended the 2023 Conference, please fill out our Post-Conference Survey. Didn't make it this year? Please let us know why!
---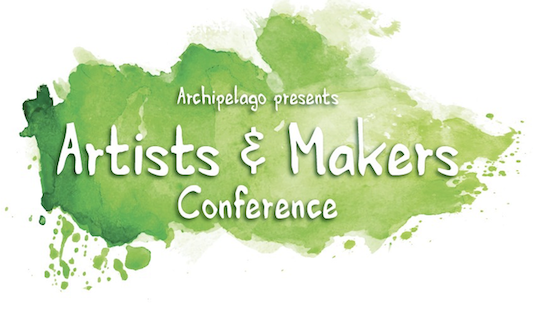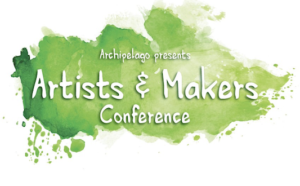 We were thrilled to bring back the Conference in-person for 2023 at the Hutchinson Center in Belfast! With over 100 attendees, 8 inspiring sessions, live music, Pecha Kucha style presentations, and more, we considered the day to be a great success! Find recordings, photos from the day, and reviews of this year's Conference below.
Since 2013, the Artists and Makers Conference has brought together artists and makers from across Maine to hear from industry leaders and peers, gain practical experience and information, and build connections to the artist community. With hands on workshops, inspirational sessions, and networking opportunities, the goal of the Conference is to connect artists and provide an event focused on supporting creative business owners at every stage – from those just starting out to those looking to take their business to the next level.
Curious about attending the Conference next year?
Join our email list for updates on the 2024 Conference! The Save the Date will be coming soon.
---
On this page:
2023 Agenda Overview | 2023 Session Recordings | 2023 Photo Gallery | Testimonials | Event Sponsors | Speaker Bios | Pecha Kucha Speaker Bios
---
2023 AGENDA OVERVIEW
8:00 AM – 9:00 AM: Check In/Breakfast
9:00 AM – 9:30 AM: Welcome/Poet Laureate Presentation
9:30 AM – 10:45 AM: Session 1 Lectures/Panels – The Why, How, What of your Business, Living a Creative Life, Where is the Money?, New Directions in your work
11:00 AM – 12:15 PM: Session 2 Lectures/Panels – Minding your Business, Marketing for Non-Marketers, Public Art Projects, I Want to Open a …
12:30 PM – 1:30 PM: Lunch Catered by Bell the Cat
1:30 PM – 3:00 PM:

Afternoon Session – Pecha Kucha

-style

speeches

, Live Music

3:00 PM – On: A&M After Hours
---
2023 Artists and Makers Session Recordings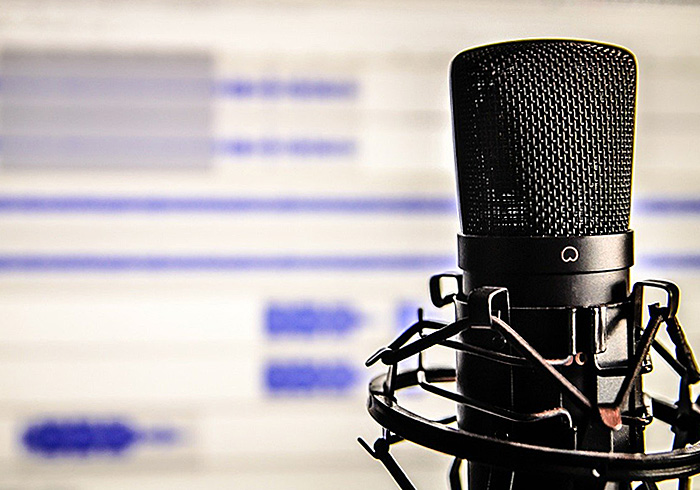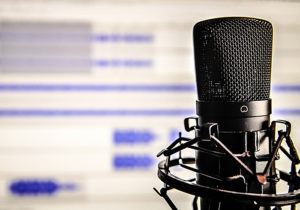 Whether you missed this year's conference or simply want to revisit the sessions, you can watch all of the event recordings from the 2023 Artists & Makers Conference– as well as additional event recordings from years past!
From learning how to write a compelling grant proposal for creative projects, to a Center for Maine Contemporary Art-sponsored Pecha Kucha-style presentation with speeches from Maine artists and makers, check out these amazing opportunities for learning and creating any time of the year.
---
2023 ARTISTS AND MAKERS photo gallery
Did you attend the conference this year and have photos to share? Upload your photos here and you might end up on our social accounts or here on the website!
---
TESTIMONIALS
"Congratulations and kudos for organizing and hosting another wonderful Artists and Makers Conference! I was enriched by the experience and continue to recommend it to others in our arts community who would benefit as well." – 2023 Artists and Makers Conference attendee
"Once again, I just wanted to thank you so much for having me speak at this year's event! The conversation, the other presenters, and the overall excitement of the day was such a pleasure to participate in." – 2023 Artists and Makers Conference speaker
"It was so wonderful to be gathered together again. Many thanks to all  – the conversations/presentations were lively and thoughtful. Can't wait until next year!" – Tammy, 2023 Artists and Makers Conference attendee
"It was a great time. Though I've been productive, the monkish lifestyle hasn't been easy for me. Thanks so much for this." – Gary, 2023 Artists and Makers Conference attendee 
---


---
SPEAKER BIOS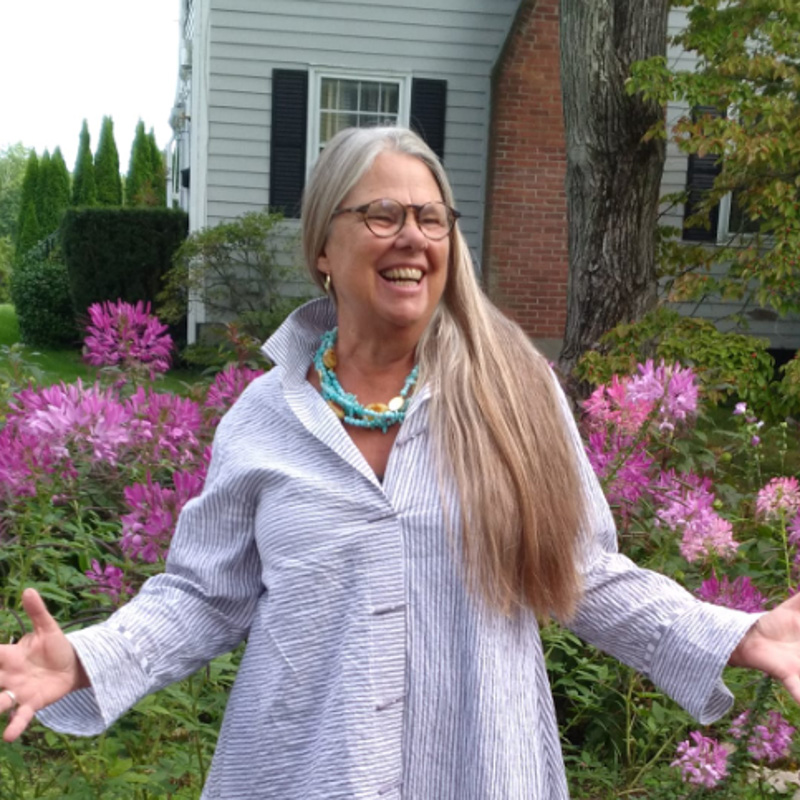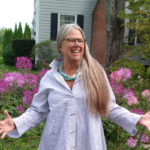 Karin Spitfire
Karin Spitfire is an artist who chooses her medium to match her need for expression. Spitfire's current major art forms are poetry and artist books that lend themselves to the use of movement, words and all manner of image making. She is a past Poet Laureate of Belfast, Maine and her poetry has been published in many publications.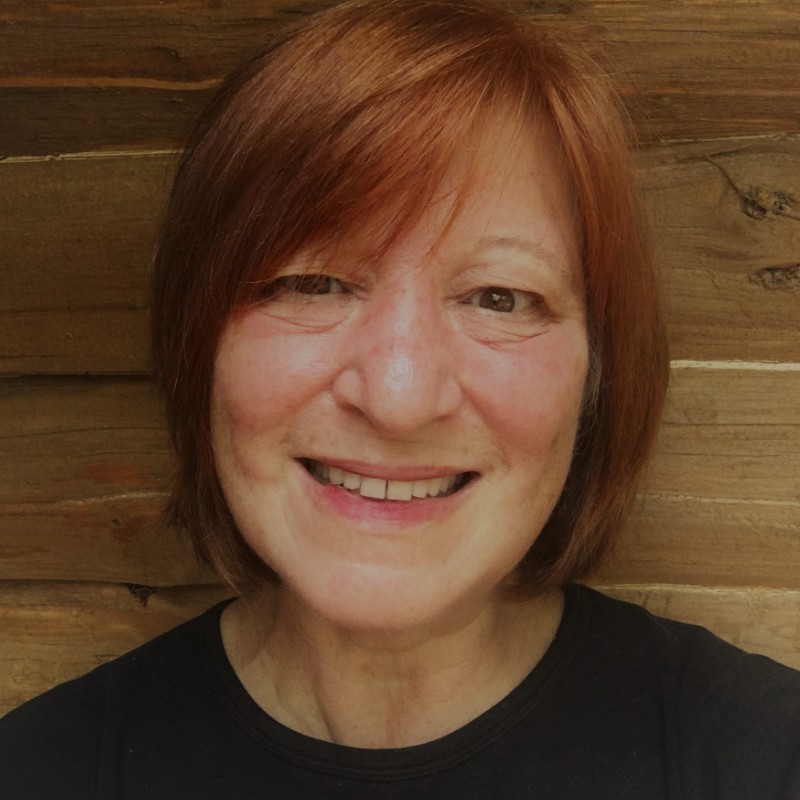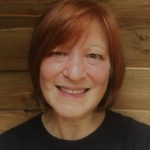 Ruth Feldman 
Ruth Feldman is a resident of Downeast, Maine and the Program Director and Business Advisor for the CEI Women's Business Center. She works to provide support and guidance to women starting or growing a business in rural Maine with the goal of encouraging shared prosperity, environmentally sustainable projects, and good jobs for all.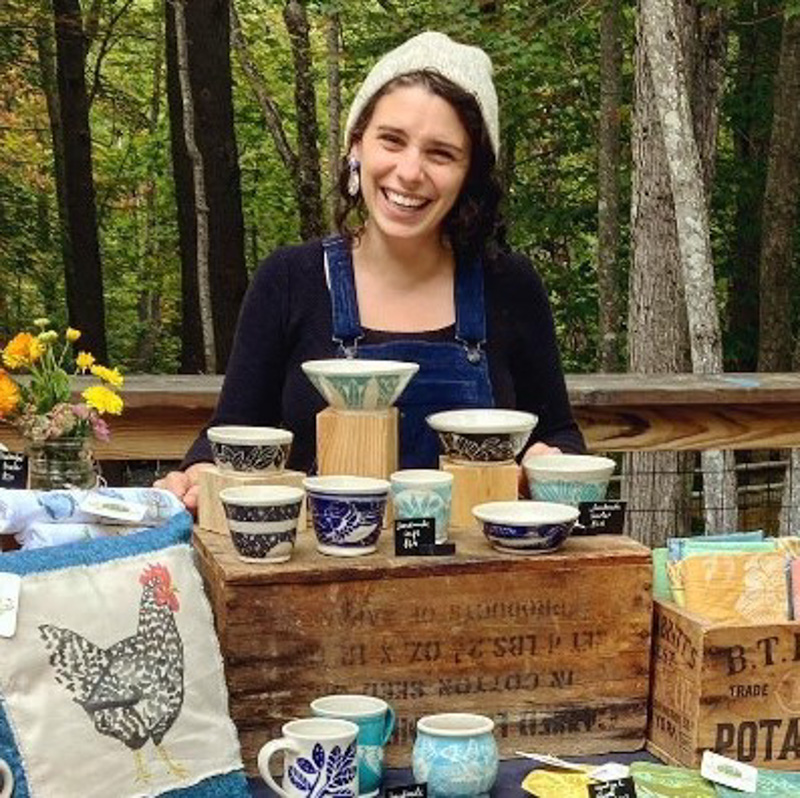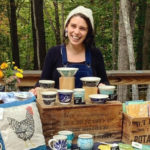 Nina Devenney
Nina Devenney's artwork is driven by a sense of wonder with nature and passion for environmental conservation which she hopes to share. Nina's company, Wild Rosie, was born out of sincere love of nature and a desire to bring beauty, joy, hope, and love to the lives of others through her creations. Nina works alongside her husband to create a wide array of art and craft work from jewelry to pottery to painting.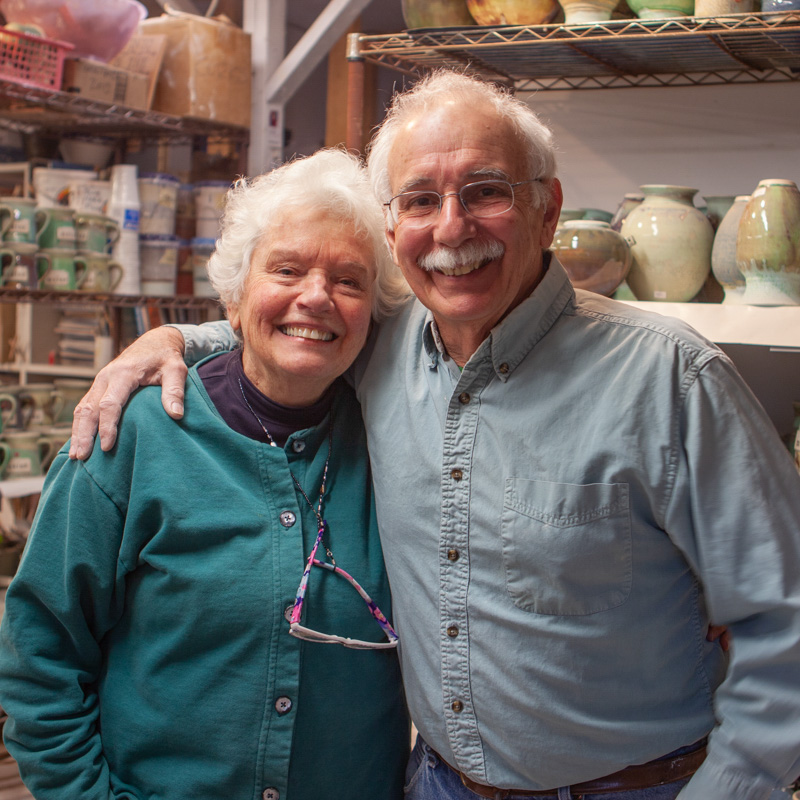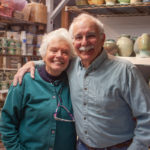 Joe Devenney
Joe is a full-time pottery artist and photographer in Jefferson, Maine. After many years of photography and teaching, Joe and his wife Mary set up their pottery studio where they craft a range of ceramic works. They have inspired many with their passion for art and life, including their two artist daughters, one of which is Nina who will speak with Joe at the conference.  Max Burtis is an aquaculturist and commercial fisherman from Brunswick, Maine. He owns and manages Ferda Farms, an oyster and kelp farm on the New Meadows River.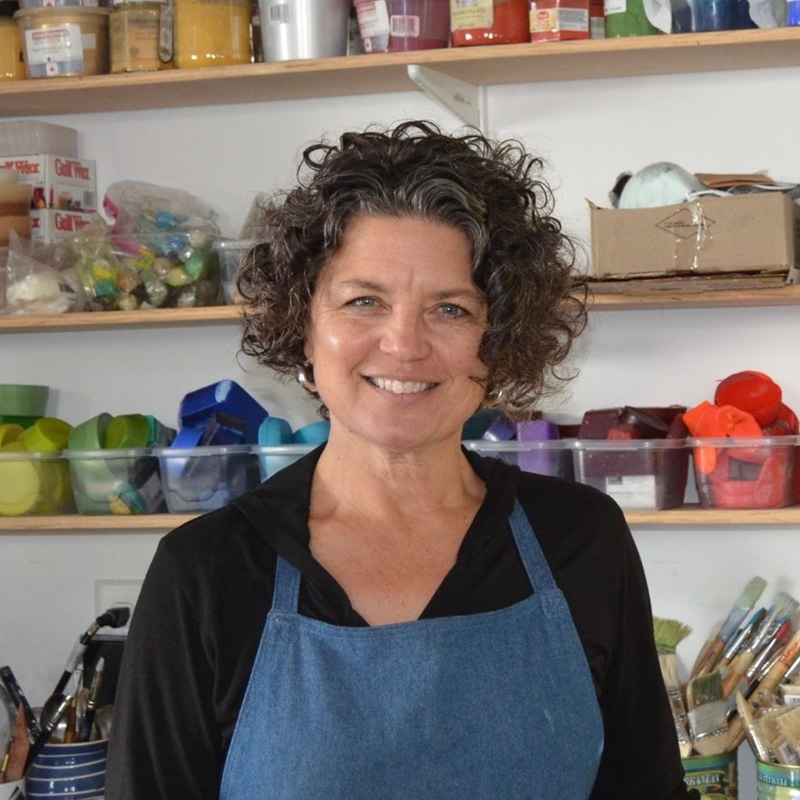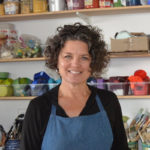 Kim Bernard 

Kim Bernard is a professional sculptor, teaching artist and mentor with over 30 years of experience. She has taught studio art, art biz, creative and professional development. Kim consults emerging artists and strives to inspire, cultivate creativity, and share the joy of making.  She is currently upcycling plastic trash into art and building sculptural installations with communities throughout New England.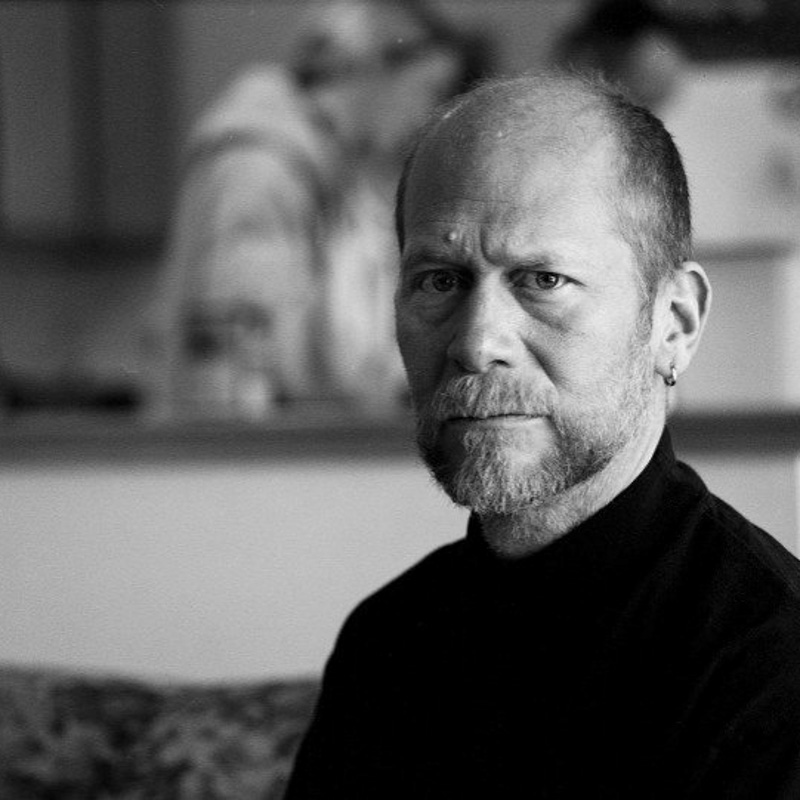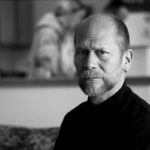 Simon Van Der Ven 
Simon van der Ven is a ceramic artist who resides in Lincolnville. His work is inspired by the ideas of home, family, and our relationship to nature. Simon's award-winning work is recognizable through the intricate pattern and texture on his ceramic pieces. Along with his studio work Simon has taught at the colligate level for many years and has been a resident artist at several notable artist retreats.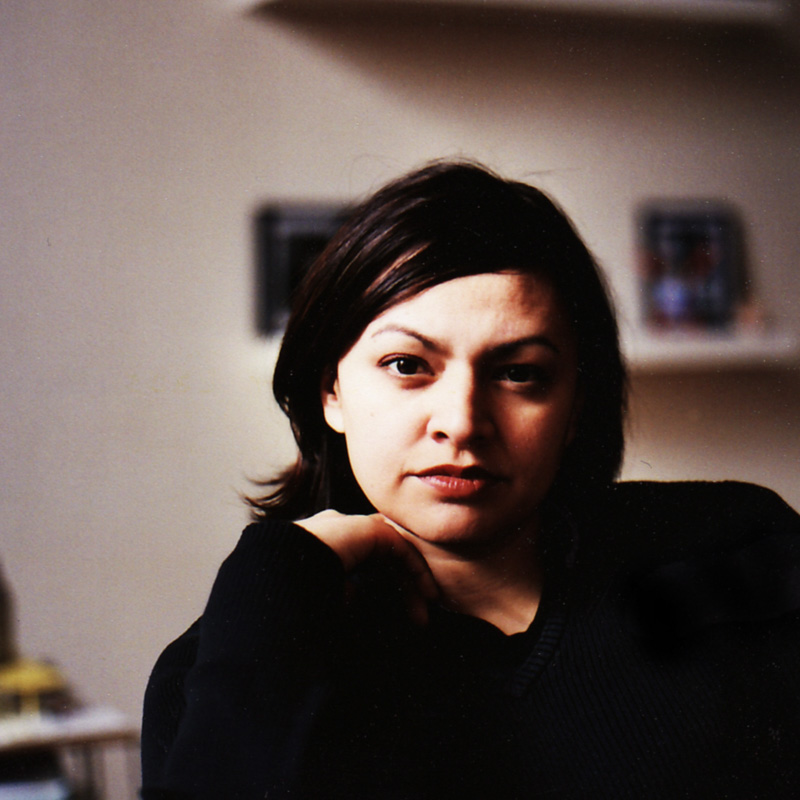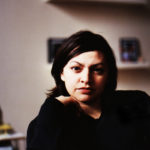 Karen D'Silva 
Karen D'Silva's long career as a professional photographer and trend and research analyst has led to the founding of Karen D'Silva Creative Services where she helps photographers, production companies, and agencies align their businesses to the marketplace. She uses her skills to help clients understand how their business fits into the marketplace and how they can best tell their stories and build on strong mission statements.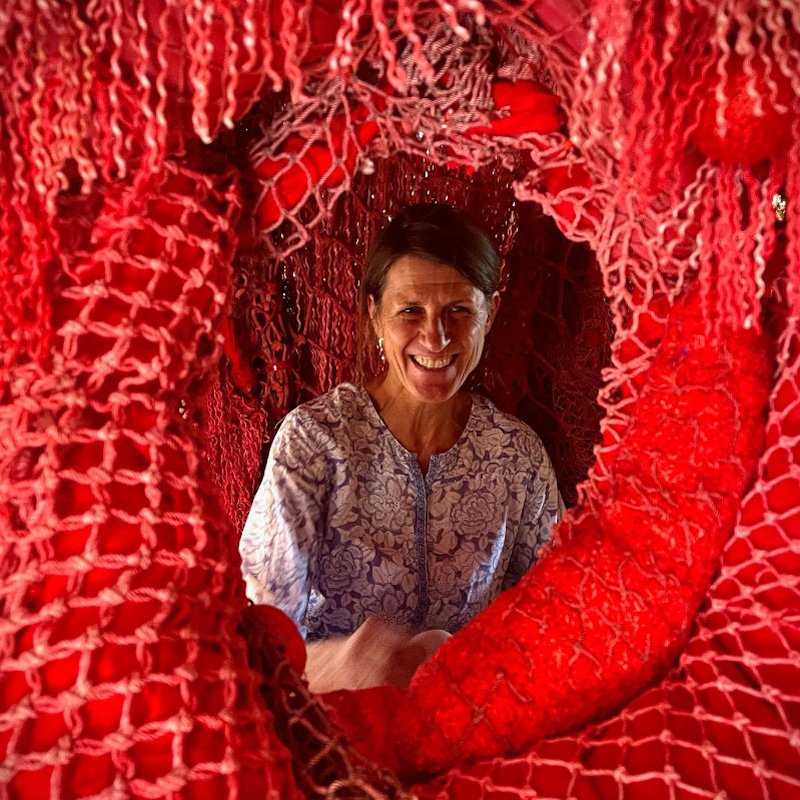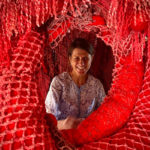 Pamela Moulton
Pamela Moulton works in sculpture and installation to create public artwork across the world. She is an environmental artist based in Maine whose work process is labor-intensive, material driven, collaborative, joyful and engages the public. She works in North Bridgton, Maine.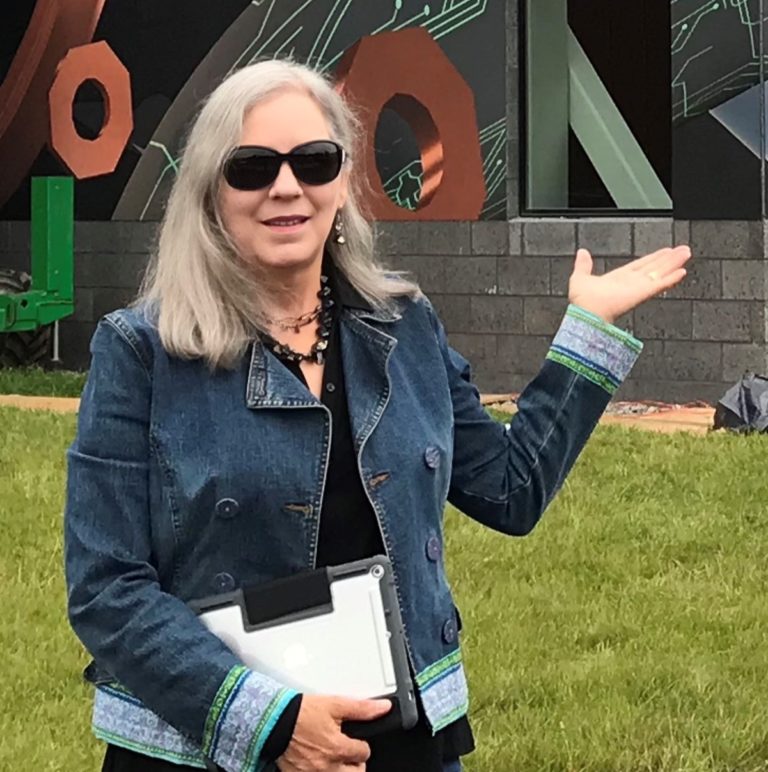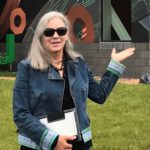 Katharine Cartwright
Katharine Cartwright is an internationally recognized artist whose unique style and innovative work stems from her intuition. She is also the curator of the Craignair Gallery in Spruce Head, Maine. Her black and white rope illustrations are easily recognizable, but she was also recently commissioned to design the mural on the exterior of the new Mid-Coast School of Technology.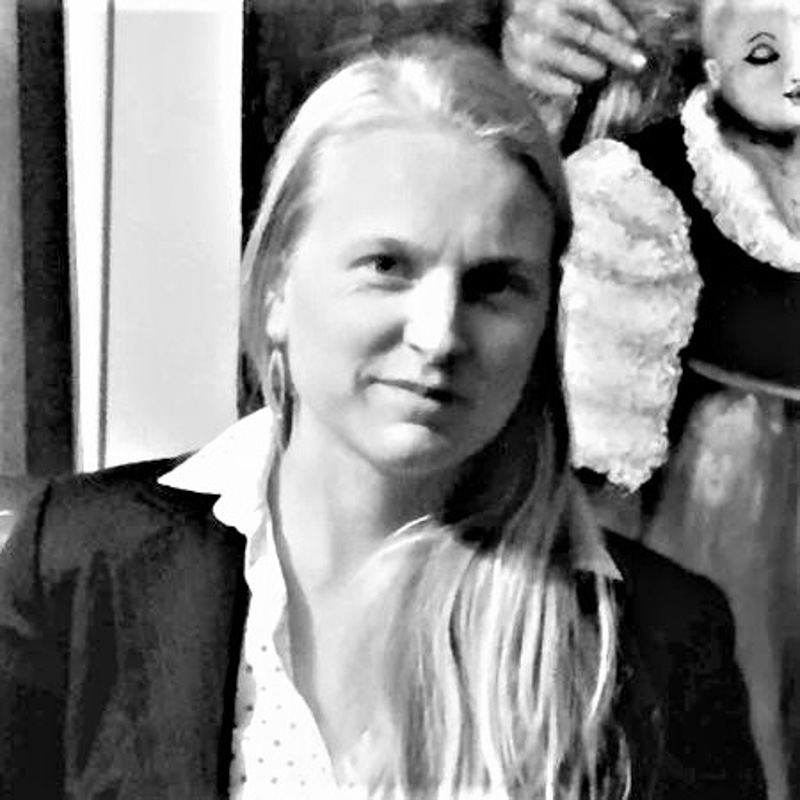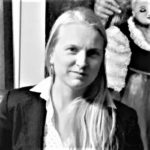 Emmy Andersson 
Emmy is the Network Coordinator for the Cooperative Maine Business Alliance. She has a MBA with a focus on sustainable business practices, and has many years of retail management experience, most recently as the General Manager for a local food coop. Emmy has served on the Western Maine Art Group's Board of Directors in the past and is currently serving as a director on the Androscoggin Land Trust Board.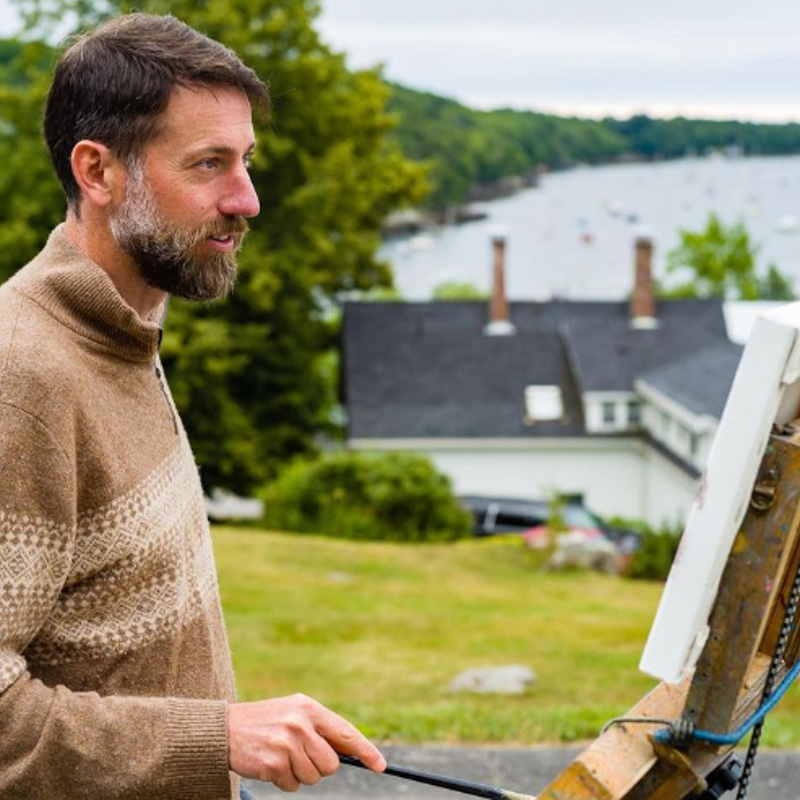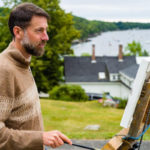 Colin Page 
Colin Page is a painter and gallery owner living in Camden, ME. Whether working on location or in the studio, he strives to capture the atmosphere and light of a scene. Colin focuses on painting the landscape, and scenes that show his life as a father of two young girls. In May of 2019 Colin opened Page Gallery in Camden, Maine. The gallery exhibits a wide variety of paintings, drawings, and sculptures by leading contemporary artists.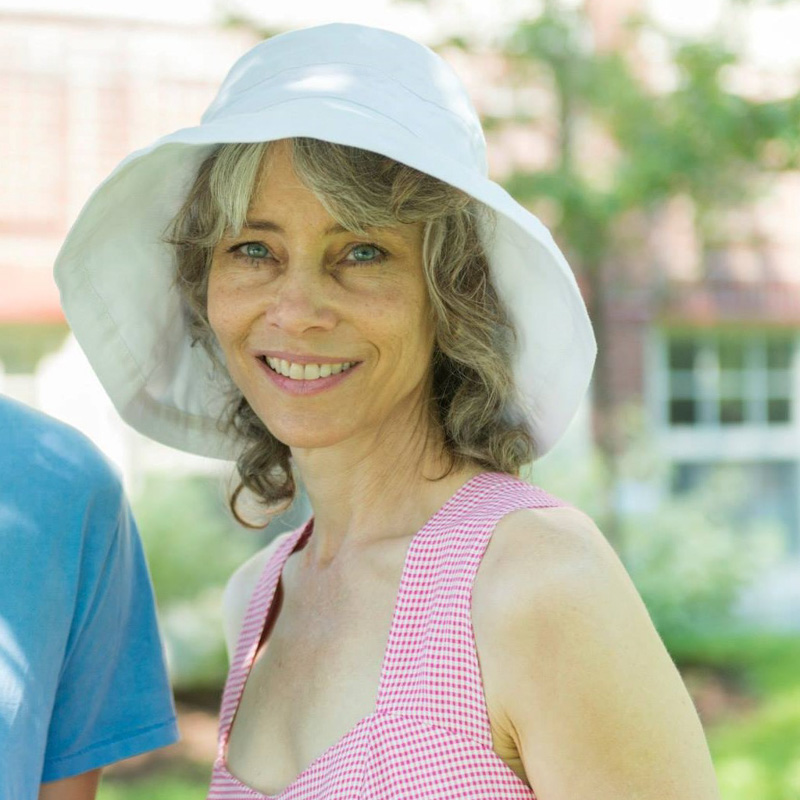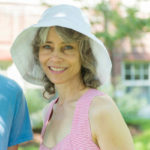 Jean Linn Thompson 
Jean is a jewelry artist from Rockland, Maine. Along with her jewelry business, Pooka Design, she is also the Associate Director of the Center for Maine Contemporary Art. Jean has been an organizer for the Midcoast Pecha Kucha presentation series and will be facilitating our Pecha Kucha-style event.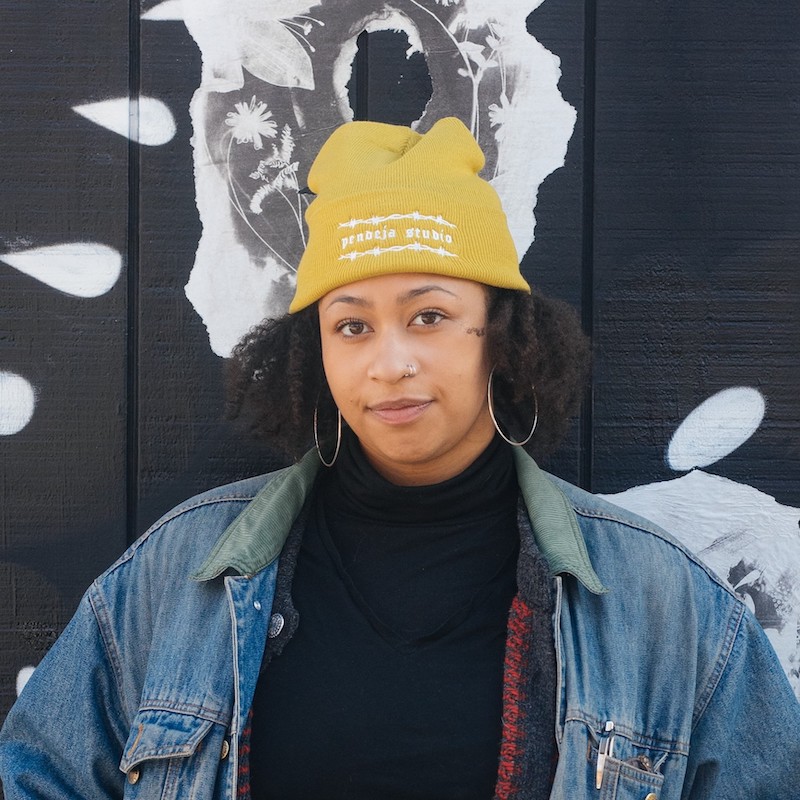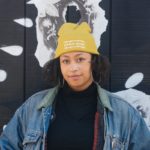 Ashley Page
Ashley Page is an award winning interdisciplinary artist living and working in Portland, Maine. Page is presently the Studio and Programs Coordinator at Indigo Arts Alliance. Her art practice is a vessel to present diverse representation and visibility to the African American image, intellect, and spirit. She works in textiles/fiber techniques to create abstract portraiture.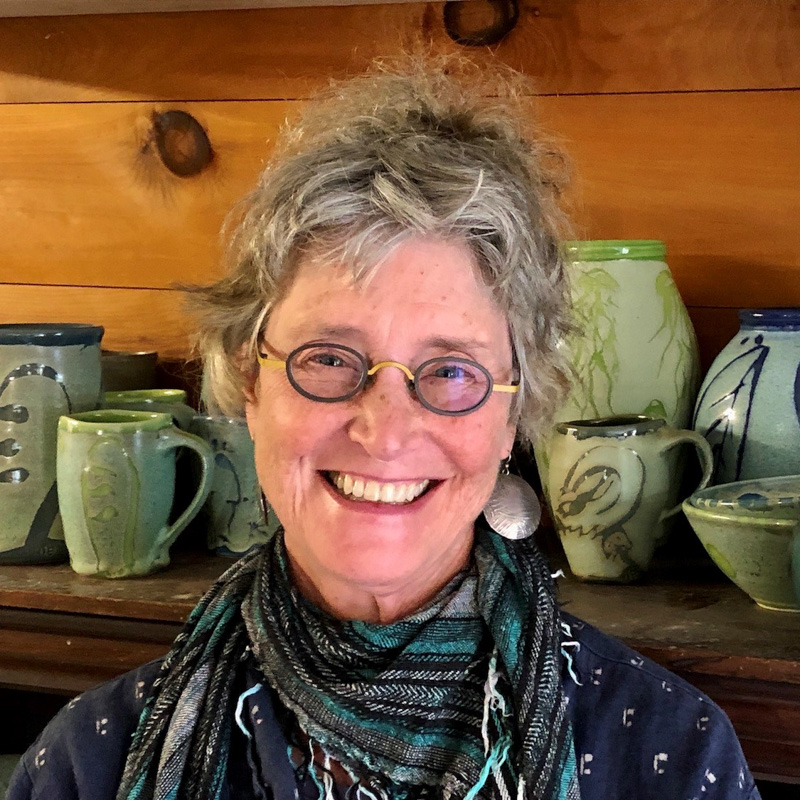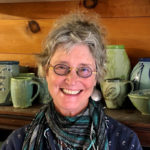 Marian Baker
Marian Baker is a pottery artist out of Yarmouth, Maine and has maintained a summer studio and gallery at Little Cranberry Island, aka Islesford, Maine since 1989. Marian's focus is on pots for daily use as well as celebration. She is inspired by some traditions of English and Japanese pottery, adding design and color from nature and her surroundings. She believes handmade pottery is like a bridge between art and daily life.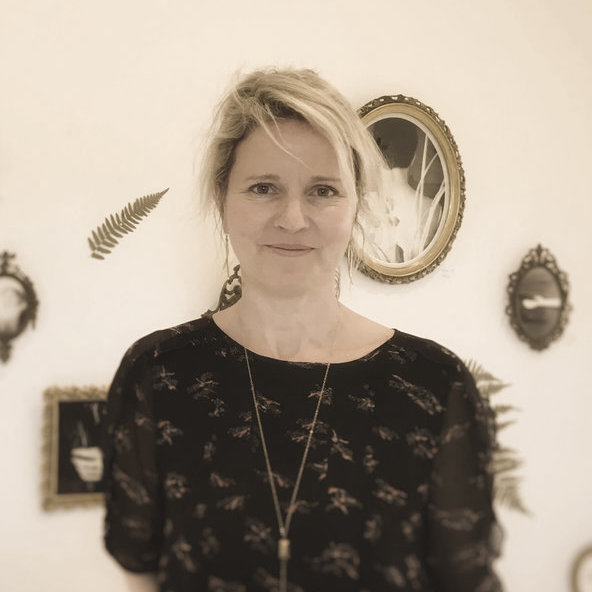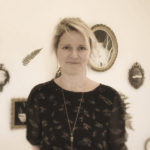 Sal Taylor Kidd
Rockport-based photographic artist and writer Sal Taylor Kidd uses various photographic media in a personal narrative that explores themes around memory and belonging; combining her poetry with alternative processes of photography and object-making. Along with her photography she has published several books and is a veteran workshop leader and educator.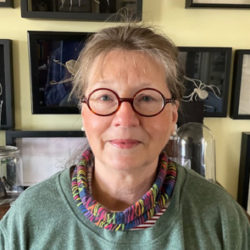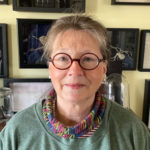 Stephanie Crossman
Stephanie Crossman is a resident of Vinalhaven Island and is a sculpture artist who specializes in netting sculptures. Her style is based on the ancient skill of knotted netting which she has taken to a contemporary end. Her husband's great-grandmother taught her the technique when she was 92 years old, and Stephanie now uses these skills to create original and handmade tiny nets which are shaped into 3D aft forms.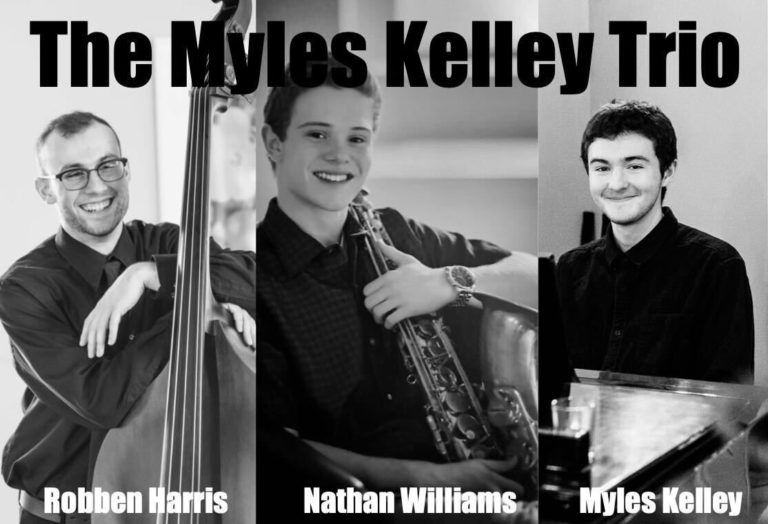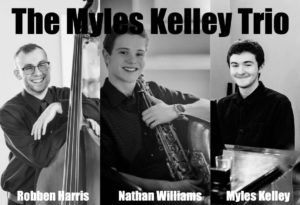 Myles Kelley Trio
The Myles Kelley Trio consists of Nathan Williams (Tenor Sax), Myles Kelley (Piano), and Robben Harris (Double Bass). The group got to know each other playing in ensembles at the University of Maine in 2020, and quickly started gigging together across the state. They play a mixture of straight-ahead and modal Jazz, and look forward to their feature in Camden's "Jazz in June" festival this spring.
---
pecha kucha SPEAKER BIOS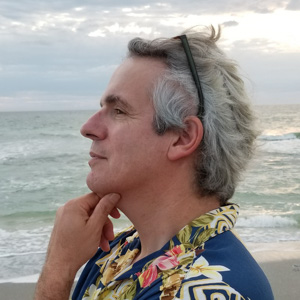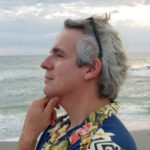 George Pearlman
George has been creating pottery for over 30 years. For him, it is still a daily act of exploration and daring. His goal as an artist is to generate energy that creates the space for himself and the viewer to expand freely. "I live in the sticks of Maine" he says, " and nature has drowned me in her magnificence ." His work has been shown internationally and he works from his home studio and gallery space in St. George.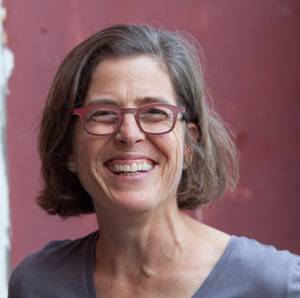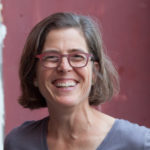 Carol Rowan
Carol is a painter out of Nobleboro with a BFA from Pratt. Realism and geometry have always stimulated her curiosity. For her, realist and abstract works are connected to each other. Whether she is drawing a historic building or creating a free forming piece, the geometry of space fascinates her. Her work has been exhibited across the country and she lives part time in D.C.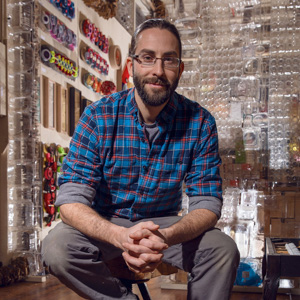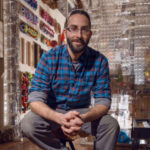 Ian Trask
Ian is a sculptor and multimedia artist out of Brunswick who transforms waste materials into objects and installations with new purpose and integrity. After receiving a degree in Biology from Bowdoin, he worked in labs until deciding to pursue a career in visual arts in 2007. His immersive works often play with sophisticated patterns, lending unlikely materials exquisite beauty. At other times, he works on an intimate scale with puckish humor.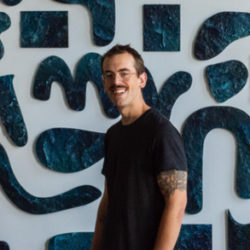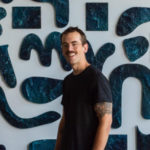 Brian Smith
Brian is a sculptor out of Portland who is interested in philosophies of queer ecology, and human's relation to nature. Brian is an alumnus of Maine College of Art and Design where he has also taught as an adjunct professor. His work has been seen in exhibits across the country. Max Burtis is an aquaculturist and commercial fisherman from Brunswick, Maine. He owns and manages Ferda Farms, an oyster and kelp farm on the New Meadows River.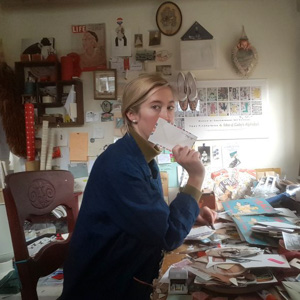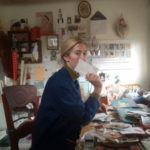 Margaret Rizzio

Margaret creates diverse pieces through colorful, multi-layered collages filled with coincidences and synchronistic repeating elements. These tiny worlds are meant to make sense of the chaos of life and to generate a feeling of organization engaging the viewer to reflect on the fleeting and random quality of life. Her work is represented at Dowling Walsh Gallery in Rockland, and she is based in Camden.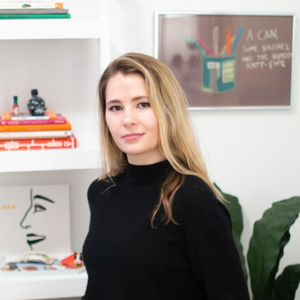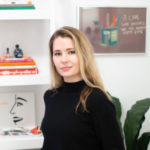 Elizabeth McAvoy
Elizabeth is a designer and maker out of Rockland. She pairs design thinking with creative strategy to develop products and solutions that excite and elevate everyday interactions. She graduated from the Rhode Island School of Design with Honors and a BFA in Industrial Design and is now the Designer and Creative Strategist at Naretiv.
Want to learn more about Maine's creative economy?
Explore our Creative Economy Hub to learn and connect with other artists, gain tools and resources to support your arts-based business, and discover new opportunities for inspiration.