Island and coastal communities are on the front line of environmental changes associated with climate change. While Maine island residents were already paying some of the highest energy costs in the nation, our working waterfronts are now facing significant threats from climate-related issues and economic challenges.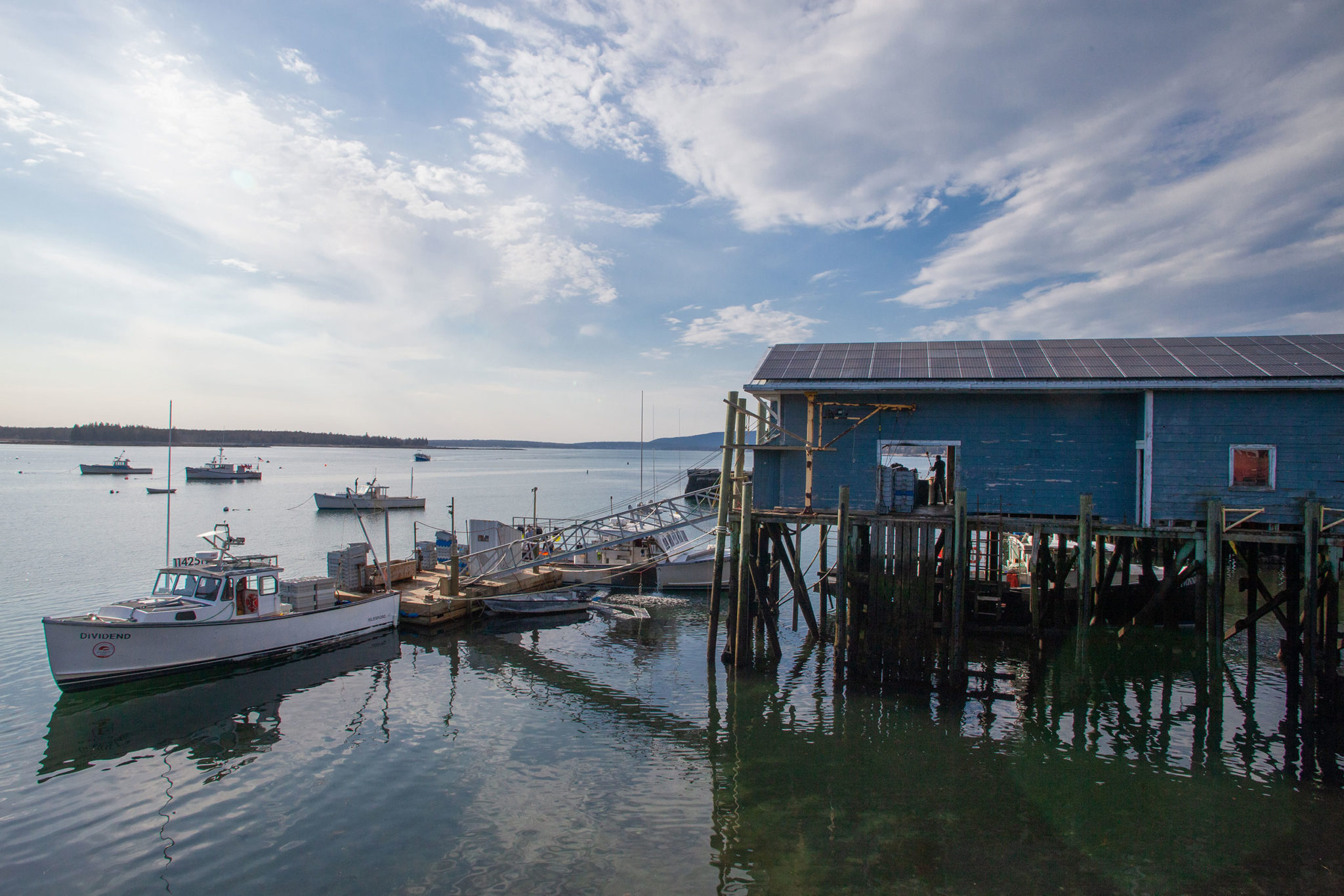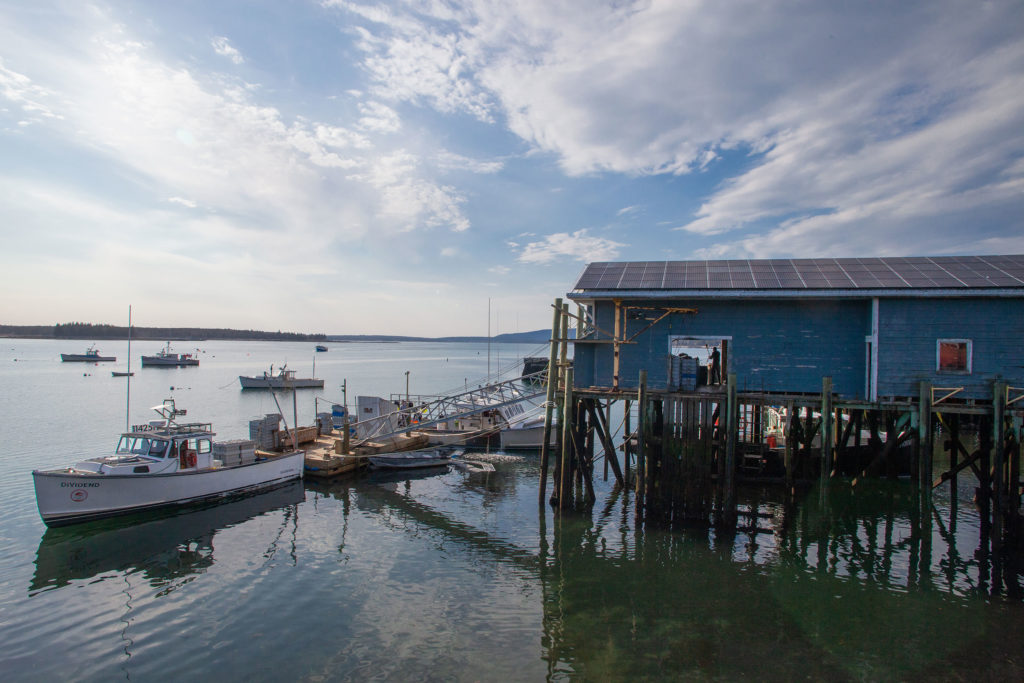 With a strong history of helping island communities and households in their weatherization and community energy projects, the Island Institute is exploring energy efficiency and renewable energy opportunities as one critical path to increasing climate and economic resilience along our coast.
One of the roadblocks to island and coastal community resiliency is the exorbitant cost of energy. Since 2013, we have worked with existing community networks to build energy efficiency education and action on islands. By pairing energy education and energy rebates for efficiency measures, we have realized $8.2 million in household savings, weatherized 21% of island homes, and avoided 142,000 tons of CO2 emissions. Now, we turn our attention to the working waterfronts, where fluctuations in energy costs make long-term sustainability at risk.
Our energy work continues with solar projects at lobster co-ops and other island-based businesses. We've just begun partnering with lobstermen, co-ops, buyers, and processors to tackle the deep decarbonization of the lobster value chain. We aim to support the development of a blueprint for energy efficiency and renewable energy upgrades throughout the seafood supply chain.
---
Spark! Grants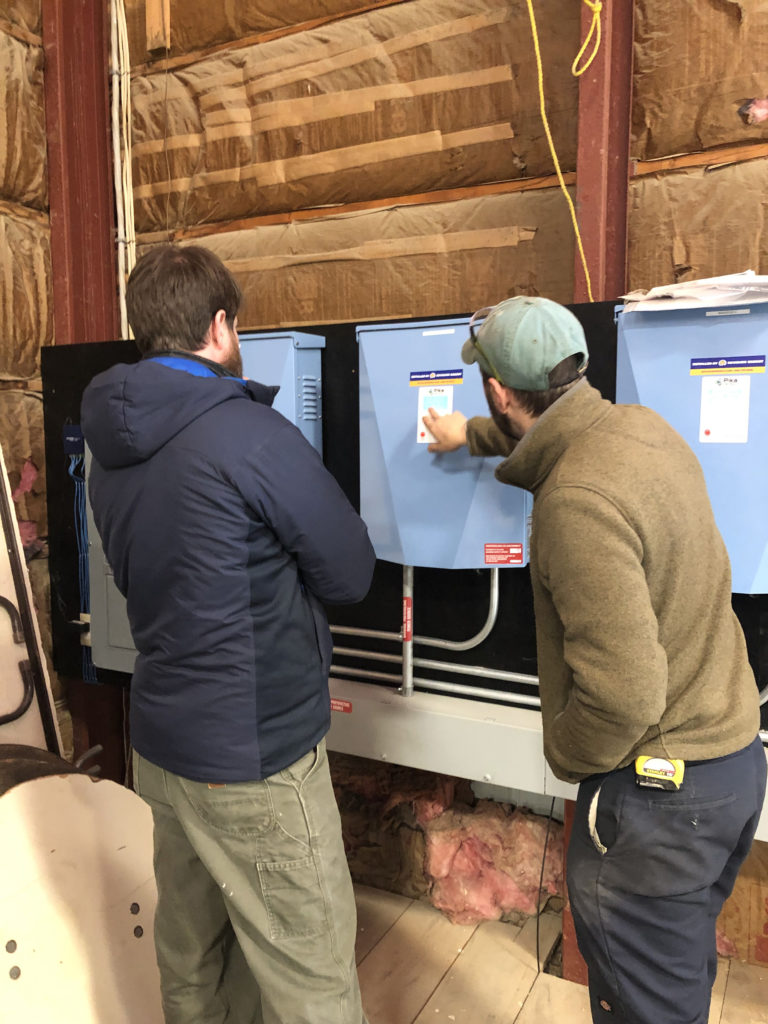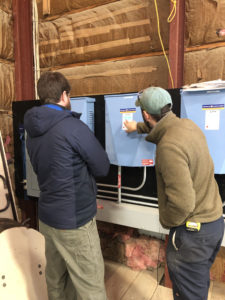 The Island Institute provides grant and loan support for broadband, energy, sea level rise, and working waterfront infrastructure planning projects through our Community Impact Fund.
Through our Spark! grants, we are currently offering funding for working waterfront energy projects that improve energy efficiency, focus on renewable energy, and/or reduce consumption of fossil fuels.
Eligible applicants include working waterfront businesses and entities such as: processing facilities, co-op buildings and offices, shared equipment/storage sheds/workshops, fishing vessels, and docks and yards. Applicants must be based in Maine's island and/or coastal communities.
What can spark! funds be used for?
Past projects have supported the purchase of:
Heat pumps
Solar panels
LED light bulbs and energy-efficient appliances
Infrared (IR) cameras
IR thermometers
Kill-A-Watt meters to help residents understand their energy usage
Weatherization materials or services including insulation, air sealing, window inserts, etc.
Registration for conferences or trainings
Energy audits and consulting services
Learn more about Spark! Grants here, and contact us with any questions. To apply, click here.
---
Community Renewable Energy
The Island Institute's networked approach to energy solutions has helped Maine's island and coastal communities better understand their unique energy challenges and transition them to clean energy systems. For the last 12 years, we have worked to reduce the high economic and environmental costs of energy use for homeowners, businesses, and municipalities through community-based, nationally-relevant models that increase energy efficiency and renewable energy options.
Through our work over the last decade and our collaborations with communities in Maine, New England, and across the globe, we've learned that by bringing the right ideas and partners to the table we can help address the very real needs and common challenges we all share.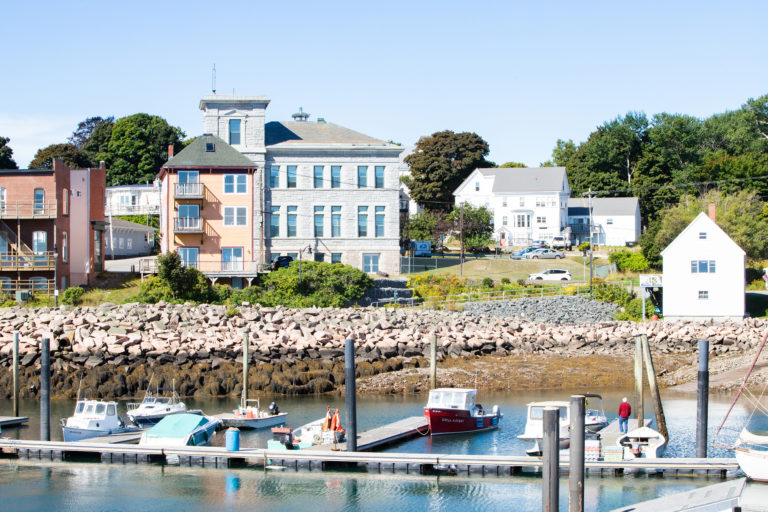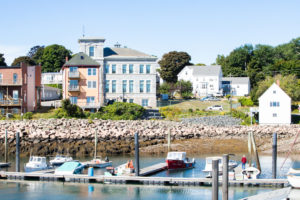 Energy Transitions Initiative Partnership Project
Building on this history, we're now gearing up to help remote coastal communities make their energy systems cleaner, more reliable, and more cost-effective through a new partnership with the National Renewable Energy Laboratory (NREL) and the U.S. Department of Energy (DOE).
This collaboration, the Energy Transitions Initiative Partnership Project (ETIPP), will bring top expertise to support the communities of Eastport and Islesboro, along with nine others across the country, with their energy challenges over the next few years. Using best-in-class technical assistance from several national labs, these communities will design locally relevant approaches to increasing their energy resilience.
As with our broader organizational climate solutions work, our approach is to trial approaches with specific audiences and then transfer models to apply along the coast and beyond. Piloting energy resilience projects, including adding battery storage for backup power or more renewables for local generation, is crucial for making progress on both of these fronts. Everyone benefits when we see in practice what exactly it takes—socially, technically, and financially—to make these projects happen in remote and island locations.
The Island Institute is supporting this process as the regional partner for the Northeast and is coordinating with local and statewide stakeholders on the Maine projects.
Learn more about the work taking place in Eastport and Islesboro and how our collaboration with communities, partners, and Maine's Congressional delegation helped to shape this federal program to meet the practical needs of our island communities.
---
Working Waterfront Decarbonization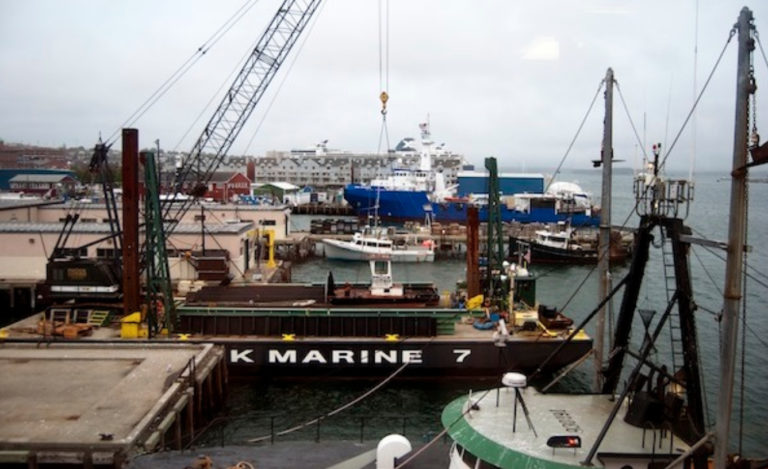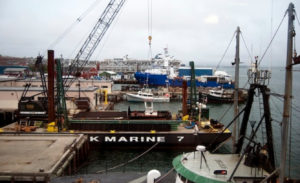 Working waterfronts—cornerstones of Maine's island and coastal communities—are facing significant threats from climate change and economic challenges. 
The Island Institute is exploring energy efficiency and renewable energy opportunities as one important path to increasing climate and economic resilience along working waterfronts. 
We see this effort as a climate adaptation strategy—to reduce and flatten operating costs of fishing and lobstering to make these industries more economically viable—particularly with added costs and loss of income resulting from climate change and other impacts.
Learn more about this work here.
---
Offshore Wind Power in Maine
Warming seas, ocean acidification, and other negative impacts of climate change are a serious threat to Maine's coast, our marine economy, and the livelihoods of those who live and work here. Offshore wind power offers strong potential to address the climate crisis, but it also raises complex, polarizing issues about how resources are allocated and decisions are made.
We support clean energy.
We support Maine fishermen and the marine economy.
We are committed to bringing people together to create the best solutions for island and coastal communities and the Gulf of Maine.
Learn more about how we're engaging on this important issue. Read our full statement here and a recent blog post on this topic.
---
Bridging the Rural Efficiency Gap
Islands and other rural communities throughout the United States pay some of the highest costs for electricity and heating fuel. With such high energy costs, the financial benefits of energy efficiency can be significant, but if you live in one of these rural places, it can be difficult to find financing for energy upgrades or a contractor who will work in your area.
We call these financial and logistical barriers the Rural Efficiency Gap.
The Bridging the Rural Efficiency Gap project is designed to make it easier for residents of rural communities in oil-dependent states like Maine, Alaska, New Hampshire, and Vermont to increase the energy efficiency of their homes and lower their energy bills with the support of well-designed financing programs that work in rural places.
Read our full report and check out "Lowering Energy Costs" in our Solutions Library for case studies and practical information about how residents of rural communities have successfully addressed these common community challenges.