How do you cope with electricity outages and plan for energy resilience when you're a small, isolated community—either at the end of a 40-mile power line or on an island several miles out to sea?
Eastport and Islesboro, both off Maine's coast, were selected to tackle these issues through a U.S. Department of Energy program, the Energy Transitions Initiative Partnership Project (ETIPP). These two communities, along with nine others around the country, will receive best-in-class technical assistance from several national labs to design locally relevant approaches to increasing their energy resilience. The Island Institute is supporting this process as the regional partner for the Northeast and is coordinating with local and statewide stakeholders on the Eastport and Islesboro projects. (Learn more about our involvement in the creation of this program here.)
Why ARE MAINE'S island and remote communities IMPORTANT?
Focusing on island and remote communities doesn't only support the people who live there. These projects strengthen our ability within Maine and around the country to tackle the twin challenges of modernizing infrastructure and meeting our climate goals. Piloting energy resilience projects, including adding battery storage for backup power or more renewables for local generation, is crucial for making progress on both of these fronts. Everyone benefits when we see in practice what exactly it takes—socially, technically, and financially—to make these projects happen in remote and island locations.
As with our broader organizational climate solutions work, our approach is to trial approaches with specific audiences and then transfer models to apply along the coast and beyond.
While they may be small in scale, the island and remote coastal communities where we work in Maine have energy resilience challenges that are at least as technically complex, and often more costly, than they are in larger mainland locations. Yet the stakes for these challenges can often be higher, due to their isolation and high energy burdens. We believe that all communities should have access to climate solutions that work for them locally. This often necessitates adding or building capacity in island and remote communities to be able to identify and prioritize challenges, develop potential solutions, and finance and build projects.
So, what does this look like for Eastport and Islesboro?
Next steps for the Eastport and Islesboro projects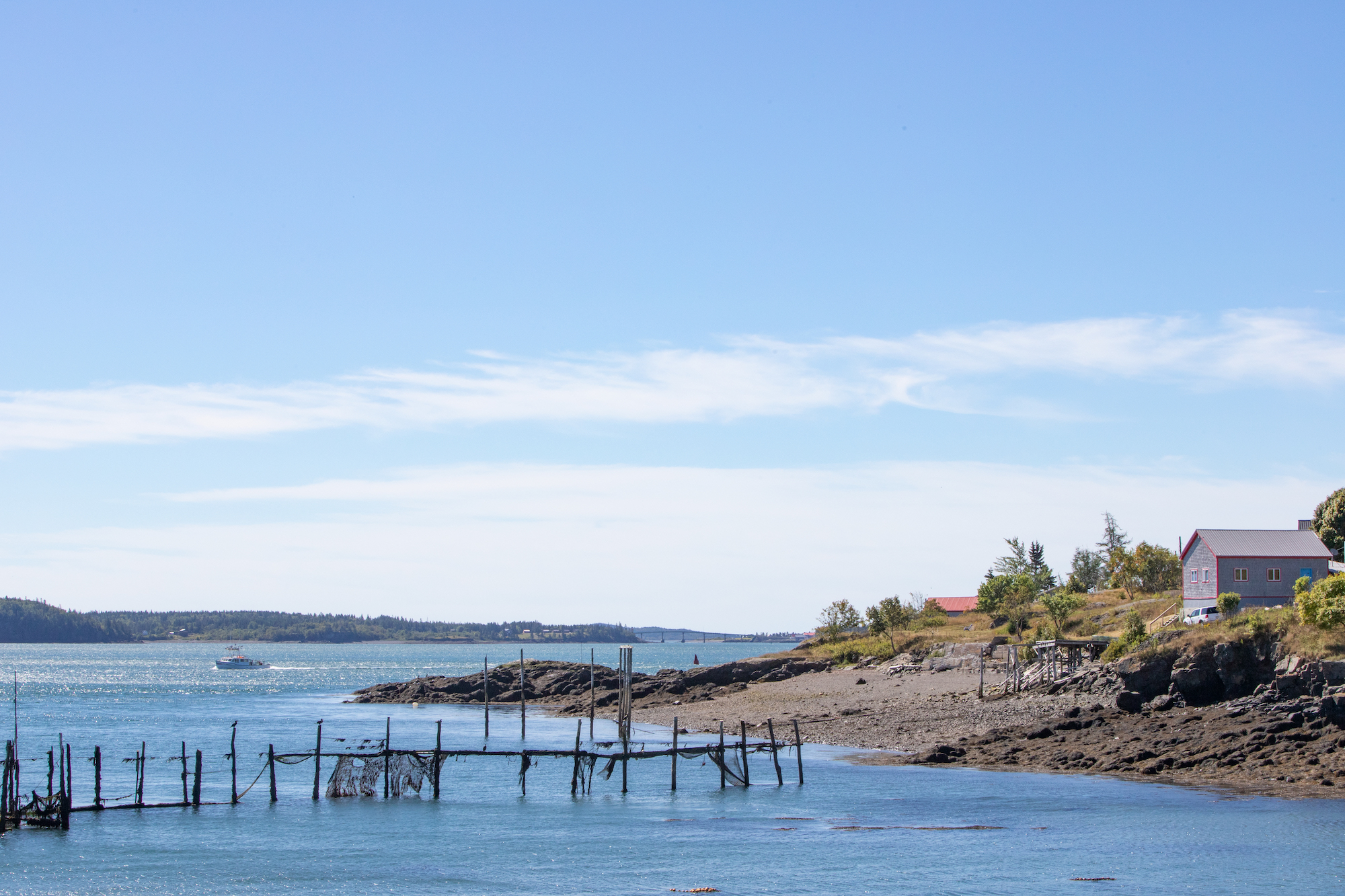 Eastport, the easternmost city in the continental U.S. with a year-round population just over 1,300, consists of a primary island connected to the mainland by a causeway. Its port, which lies between the Cobscook and Passamaquoddy Bays, is the deepest natural seaport in the continental U.S., while Western Passage to the east has one of the best tidal energy development sites in North America.
For its ETIPP project, the City of Eastport will explore the planning, siting, and optimal sizing of a microgrid with battery energy storage and baseload tidal power generation. The city will also pursue energy efficiency efforts to lower costs for residents, businesses, and the municipality. In addition to technical assistance from the National Renewable Energy Lab, Lawrence Berkeley National Lab, and Pacific Northwest National Lab, Eastport and the Island Institute are collaborating with several other organizations. Longtime local partner Ocean Renewable Power Company (ORPC) is working closely with the city and the labs to understand the technical potential of tidal power, while utility Versant is involved in topics related to battery management and grid interconnection. As part of their overall support for aging-in-place among Eastport residents, a Maine Council on Aging–sponsored local task force is exploring ways to increase residential energy efficiency options alongside Efficiency Maine.
Recent discussions at both the federal and state levels about the need for a Climate Corps highlight what we have long recognized: Capacity to implement complex, long-term initiatives such as energy resilience projects can be tough to come by in small communities. That's why we're particularly excited that, beginning in September 2021, an Island Fellow will be supporting the city to implement these energy projects by facilitating community engagement and helping to staff the technical assistance process.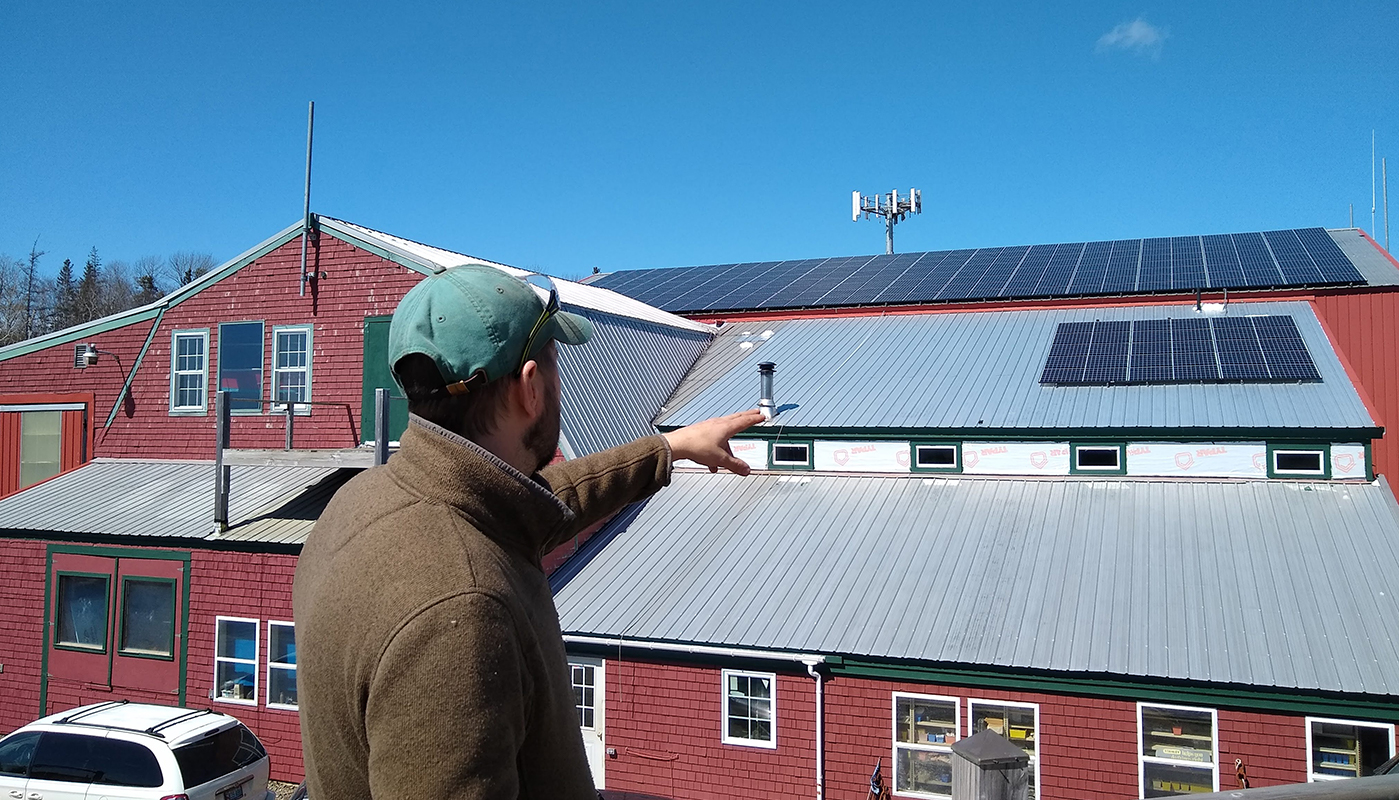 Islesboro, an unbridged island three miles off of Lincolnville Beach in Penobscot Bay, is also exploring options for a microgrid with renewable energy and battery storage for their ETIPP project. Their primary motivation is keeping a core set of facilities running during extended power outages—which historically have lasted as much as several days after powerful storms—to ensure every resident's basic needs are met.
This project follows years of energy efficiency and sustainability efforts on Islesboro in municipal buildings, at the school, and in the broader community (read about the island's school energy projects, an energy-conscious boat yard, and other municipal efforts). The town's energy committee will continue this focus and is reaching out to community members and organizations for input throughout the technical assistance process.
Looking ahead
Both Eastport's and Islesboro's ETIPP projects will take place over the next 18 months. While direct support of designs and analysis from the national labs may end then, the work will by no means be complete. We intend to continue collaborating with these two communities as they navigate how to make these projects a reality. Throughout this process, we'll share lessons learned from these projects, so that a broad range of communities, government entities, funders, and other supporting organizations can build off of their experiences and see the benefits energy resilience and climate action near and far.
We also welcome the opportunity to collaborate with other islands in New England on ETIPP. The Department of Energy plans to run two more cohorts of selected communities. The application period is now open and due by 4/15.
Are you interested in applying to the Energy Transitions Initiative Partnership Project (ETIPP), or want to learn more about whether your community or project idea would be a good fit?
Visit the application website to find out more about ETIPP, the eligibility criteria, what makes a successful application, and what to expect if you are selected.
Reach out to Emma Wendt (ewendt@islandinstitute.org) Community Development Officer at the Island Institute with any questions about the project or application process. We want to talk with you and are here to help!