The Island Institute's Island Fellows Program is one of the signature programs of the Island Institute. Since 1999, the Fellows program has placed college and master's degree graduates in Maine's coastal and year-round island communities for one to two years. Fellowships provide a unique opportunity for recent graduates to apply their skills and gain experience helping to build sustainability within communities whose way of life and identity face many challenges.
The Island Fellows Program provides support for Maine's island and coastal communities by:
Strengthening capacity for the local management of historical, cultural, natural, economic, and information resources
Assisting in local research, planning, education, and technology projects
The Island Fellows Program provides support for the Island Fellows by:
Offering enriching professional development opportunities for recent college graduates
Building professional experiences and networks for Fellows looking to live and work in Maine
Make a real difference in helping to build resilient communities along the coast of Maine—donate today!
---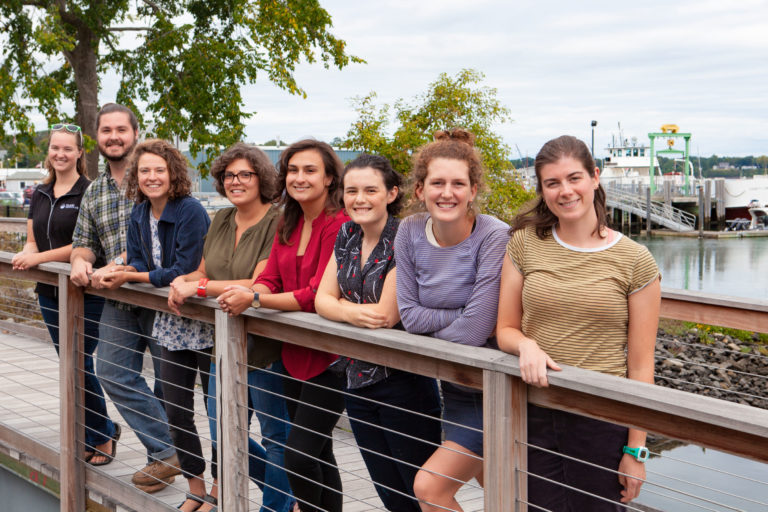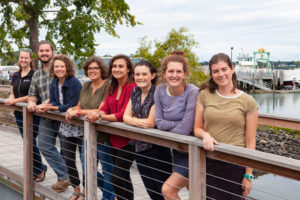 How does the Island Fellows Program work?
Island or remote coastal organizations apply to the Island Institute with a community supported project that could benefit from an extra set of hands (see the "Host a Fellow" section below). The Institute then finds highly qualified recent graduates to live for 24 months in residence in the community. Immersion in the community connects fellows directly with islanders to gain an intimate understanding of island life and to understand the needs and opportunities around the identified project.  Fellows are expected to be active participants in their community and bring their own experiences and skills to share.
---
How to become an Island Fellow
The application period for our next Fellows cohort will open February 2021. See below for information on qualifications and benefits of fellowship, or to learn more, see How to Be a Fellow. 
Qualifications to apply include:
A baccalaureate or graduate degree within the last five years
Demonstrated interest and experience in a relevant field
The ability to work in the United States
Qualities of a successful Island Fellow include:
A strong desire to live and work within a small, remote community
Openness to experience new activities and new ways of thinking
Flexibility and a strong service ethic
Self-motivation and the ability to work with minimal supervision
A sense of adventure and purpose, yet able to thrive in the closeness of a rural community
Benefits include:
In-community housing, utilities, and internet provided
$12/hour wage
Paid vacation, holidays, and time off
Health insurance
Laptop purchase program
Island Institute membership
Professional development through retreats and workshops and Island Institute events
Networking with other like-minded professionals and organizations
Questions? See the following Fellowship FAQs for answers to some commonly asked questions, or contact Andy Theriault for additional assistance.
---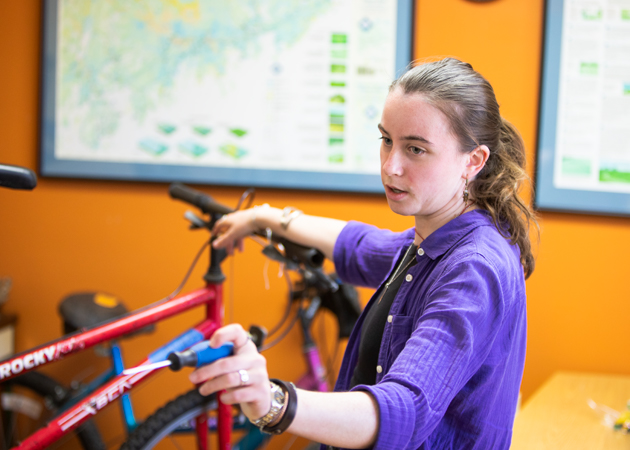 Host a Fellow
The Island Institute Fellows Program's goals are to provide support for Maine's island and coastal communities by:
Building capacity by meeting community-stated needs through project-based work
Increasing capacity for the local management of historical, cultural, natural, economic and informational resources
Assisting local research, planning, education and technology projects
Offering enriching professional-development opportunities for Island Fellows
Learn more about hosting an Island Fellow here.
---
Current Fellows, 2020-2021
Hannah Greene—Beals Island
Hannah has called midcoast Maine her home since she was eight years old. She graduated from Wheaton College (MA) in May with a B.A. in Environmental Science and double minors in Public Policy and Public Health Studies. She is thrilled to continue living in Maine and working to promote sustainability. Hannah will be based on Beals Island working with the Downeast Institue supporting educational programming with local schools as well as community research projects.
Kiran Grewal—Chebeague Island
Kiran grew up in New Jersey and graduated from Bucknell University in 2019 with a degree in environmental studies and a minor in classics and ancient mediterranean studies. She then joined the Peace Corps as a Maternal and Child Health and HIV/AIDS Educator, and served in Zambia for several months until being evacuated due to the coronavirus pandemic. Kiran will be supporting Chebeague Island Recreation Center to help revitalize programming and support for all on the island. She is excited to be able to work and integrate into a unique community!
Matt Jablonski—Vinalhaven
Matt is working with the Vinalhaven community to help the town government integrate its strategic plan and develop its organizational infrastructure. Prior to his move to Vinalhaven, Matt lived in a variety of states, including Massachusetts, Washington, and Texas. He is a graduate of Haverford College with a degree in English.
Mark Macey—Eastport
Mark works with the Eastport Arts Center and its constituent groups to develop and implement meaningful youth and adult programming. He also helps the staff with events both on and off-stage. A graduate of Dell'Arte International's PTP, Mark also holds a BA in Theatre Studies from the University of Utah.
Ellie Mason—St. George (William Bingham Fellowship Endowment for Rural Education)
Ellie is working with the St George School and Blueberry Cove to develop and implement a sustainable after school program. In addition to elementary student programming, this also involves engaging local high school students in the high school transition process and providing in-person community support for remote learners. A graduate of Smith College, Ellie majored in Arts in Environmental Science and Policy and brings experience working with youth in outdoor settings.
Dylan McBride—Milbridge
Dylan is working with the Washington County Council of Governments and Women for Healthy Rural Living to develop and implement the Bike Bus, a bicycle repair and riding program for youth in Washington County. The program provides free bicycling-related programs for youth to improve physical and emotional health, build social and mechanical skills, introduce children to outdoor recreation assets in their community, and build interest in environmental stewardship.
Anne McKee—Islesboro
Born in Maine, Anne grew up in Hallowell. She recently graduated from Bowdoin College with a major in History and Environmental Studies and a minor in Japanese. Anne will be working in the community of Islesboro with the Islesboro Community Center and Islesboro Central School. The focus of her fellowship is sustainability and energy systems across the community and in the school.
Raina Sciocchetti—Sullivan
Originally from Northern California, Raina graduated from Unity College with a degree in Environmental Writing and Media Studies.  Raina is supporting the Sullivan-Sorrento Historical society to support the development of new programs and broadening their support.