Downeast Maine's Wild Blueberry Heritage Center now owns some of the equipment that helped move the industry into the 20th century.
The Wild Blueberry Heritage Center will replace the iconic Wild Blueberry Land bakery and gift shop on Route 1 in Columbia Falls, transforming the giant blueberry dome into a museum and cultural center. The museum is set to open its doors to the public in June 2023.
Simeon Allen, vice-chairman of the Wild Blueberry Commission of Maine and co-owner of the family farm W.R. Allen's, Inc., donated antique canning equipment to the heritage center.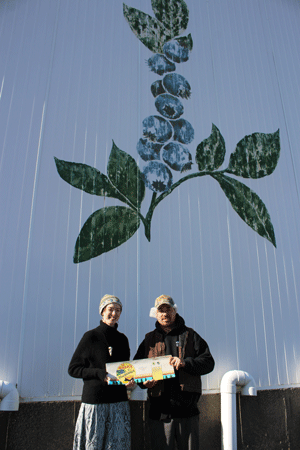 Established in 1912, W.R. Allen's has operated for five generations as a grower and processing facility of wild blueberries. In 1976, the processing plant transitioned from a canning to a freezing operation.
Today, W.R. Allen grows and processes approximately 1.5 million pounds of wild blueberries each year. Other locally grown foods such as broccoli are also processed in its freezing facility in Orland.
The donated canning equipment included sealers from the Continental Canning Company for size #10 and #300 cans used in Allen's canning operations. The canning conveyor line also was donated to the Wild Blueberry Heritage Center in addition to thousands of vintage W.R. Allen's Wild Blueberry can labels.
The Continental Canning Company was founded in 1904 by Edwin Norton and T.G. Cranwell and operated in New York and Connecticut. The equipment will help demonstrate the important history of canning in Maine's agricultural industries.
The heritage center is volunteer based and is developing relationships with local schools and nonprofit organizations. Since the nonprofit's founding in 2016, the center has slowly gained momentum while sharing the blueberry dome space with Wild Blueberry Land.
A team of volunteers including Island Institute Fellow Katie Liberman and AmeriCorps VISTA Member Kaysie Logan are working to expand the center's museum offerings and educational programming.
Without committed industry members like W.R. Allen's, the wild blueberry industry in Maine would not be where it is today. The Wild Blueberry Heritage Center aims to acknowledge and honor the work and legacy of wild blueberry growers and processors. The unique culture and way of life in Downeast Maine is something to be celebrated and shared with others.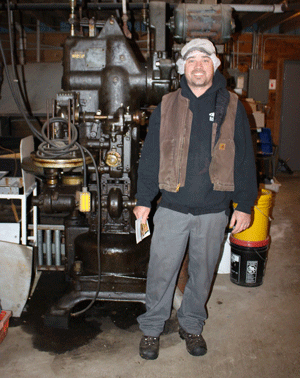 Some topics featured in the museum include the history of canning, the ecology of wild blueberry barrens, and the oral histories from local community members. The museum aims to bring a sense of place to local community members and inspire future generations of wild blueberry growers
The WBHC is currently seeking support for both financial and in-kind donations. If you or a family member have a story about life in wild blueberry lands that you would like to share, or would like to make a financial donation, please contact the Wild Blueberry Heritage Center team at info@wildblueberryheritagecenter.org or visit wildblueberryheritagecenter.org/.