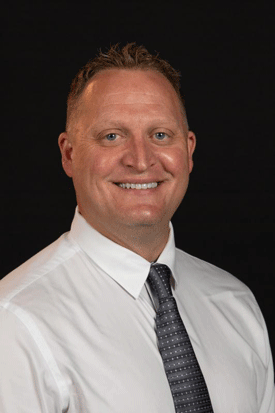 William Geary Jr. has been named director of the Maine State Ferry Service.
Born on Vinalhaven, Geary is a 1998 graduate of Maine Maritime Academy, where he earned an unlimited 3rd mate's license. He served as an officer in the U.S. Navy for six years and was involved in the Kosovo campaign.
Geary has nearly two decades of experience managing retail operations for a Fortune 200 company. In these roles, he oversaw hundreds of employees spread out across several New England states and was focused on
customer service.
He earned his MBA from the University of Maine at Orono in 2004.
"I am confident our Maine State Ferry Service customers will be in good hands with Bill Geary," said DOT Commissioner Bruce Van Note. "His island heritage and maritime education will serve Maine's island communities well. "Additionally, Bill's experience in customer service, business management, and human resources set him apart during our search process."
Geary said he welcomed the opportunity to get "back to my roots in both the islands and the maritime industry. I look forward to being a great steward to the islands and ensuring strong customer service for all who ride our vessels."
He currently lives in Gray with his two children, Nate and Kate. He began work on May 22.