Reflections is written by Island Fellows, recent college grads who do community service work on Maine islands and in coastal communities through the Island Institute, publisher of The Working Waterfront.
In the dead of winter, Chebeague Island becomes very quiet. Restaurants and organizations reduce their hours or close entirely, and there are days where the only people entering the Recreation Center are the director of the building and myself. In fact, during this past year, there were days where Steve, the director, was the only person I saw that day.
Several people told me in the darkness of February that the winter was their favorite season, that they preferred the quiet. As someone who had only seen Chebeague in the off-season and wasn't sure how to meet people when no one was leaving their house, I didn't quite get it. I couldn't wait for summer and to see the island fill with life and activity, especially after a long year in the pandemic.
I began to understand how big an undertaking creating and running programming at the Rec was going to be.
In the spring, I began to understand how big an undertaking creating and running programming at the Rec was going to be. In the midst of running an after-school program and various spring events, I was also creating the summer activities schedule, recruiting instructors, and organizing online registrations.
And then—summer arrived! The island became an exciting and active place, just as I had anticipated.
In many ways, I certainly did get to watch the island come to life. I got to experience people arriving on the boat and families biking through the streets, restaurants and shops opening their doors, and even having the chance to attend events like craft fairs and live music concerts. Chebeague was as picturesque as I had imagined it would be.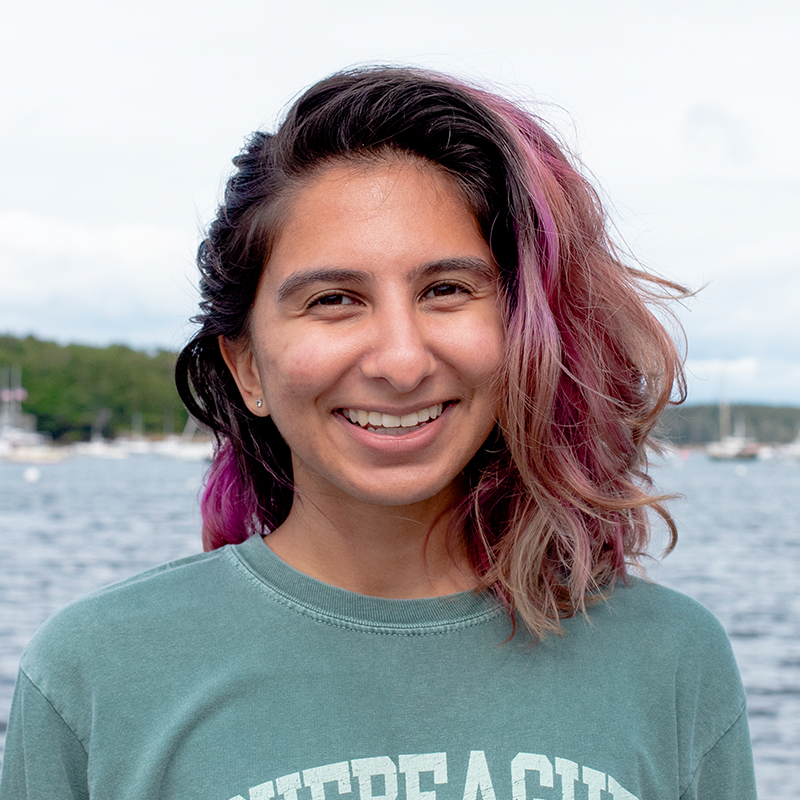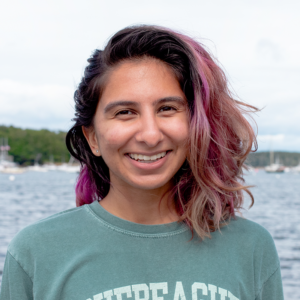 As it turns out, implementing an entire season of activities and camps, coordinating staff and lifeguards, and leading weekly kids activities can be a bit draining. Having people of all ages come to the Rec again after virtual programming (or no programs at all) was a refreshing change of pace. But always being ready to go, even on Saturday nights or Sunday mornings, meant that I didn't always have the energy to get outside in the nice weather or spend time with friends.
Now that summer is drawing to a close, I find myself being able to take a breath and look ahead to the fall. Starting to plan for a second year of programming is energizing, especially when I think about the momentum the Rec is building up and how it can continue successfully after I leave.
The changing of the seasons gives me time to reflect on many things: how I'm already a full year into the fellowship, the new members of the Fellows group, the constantly changing landscape of an island (environmentally and demographically), sustainability, and whatever I could end up doing after two years.
In general, I think about the ebbs and flows of my daily rhythm and quotidian island life. The end of summer also means that I, too, can take more time to enjoy the beauty of a calm Chebeague.
I have lived and worked on Chebeague for a year now. I have a greater appreciation for what each season has to offer, and the drawbacks of living on a Maine island year-round.
There was a lot to learn from the busy summer months, and I am taking those lessons forward with me to better provide programming to the community in a more focused and deliberate way. And while I wouldn't go so far as to say that winter is my favorite season, I am definitely looking forward to another one on Chebeague.
Kiran Grewal has a degree in environmental studies and a minor in classics and ancient Mediterranean studies. She served in the Peace Corps as a maternal and child health and HIV/AIDS educator in Zambia until being evacuated due to the pandemic. She is helping at the Chebeague Island Recreation Center.