Gulf of Maine temperature trends and variability during the past 11,000 years will be the focus of a five-year study led by a University of Maine paleo-oceanographer to enhance long-term environmental prediction and planning.
Katherine Allen, a UMaine assistant professor in the School of Earth and Climate Sciences, and on staff with the Climate Change Institute, has received a more than $584,000 National Science Foundation CAREER Award to study the body of water's temperatures from the early Holocene period to the present. The award follows an NSF-funded collaborative research project led by Allen in 2016 that focused on Pacific Ocean stratification since the last ice age.
"We aim to provide longer-term context for the recent warming observed in the Gulf of Maine," said Allen. "The work will provide a new perspective on how conditions here are linked to processes in the greater North Atlantic on long time scales. Because the Gulf of Maine is so sensitive to changes in circulation, it's a great place to investigate past changes in the ocean-climate system."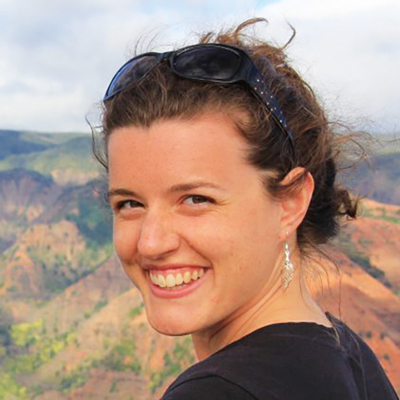 Recent research has confirmed that the Gulf of Maine has warmed faster than most of the world's oceans, but the processes driving those temperature changes are not fully understood. A long-term perspective on the Gulf's temperature trends and variability—beyond a century of historical records—has the potential to shed light on past causes, abrupt changes and resulting environmental impacts.
Allen will lead a multidisciplinary team of researchers and Native American students from New England on a 10-day expedition in the Gulf of Maine to collect plankton and to core ancient marine sediments. Ancient marine sediments are a rich archive of the habitat in which they were deposited. In her research, Allen analyzes the chemical composition of marine microfossils—shells—that have accumulated on the sea floor for thousands of years to understand past ocean chemistry and biology.
Whole shell geochemical analysis will be conducted on populations of foraminifera, single-celled organisms found throughout the fossil record. One planktonic species, Neogloboquadrina incompta, is of particular interest in the study of long-term temperature change in the Gulf of Maine and other high- and mid-latitude regions.
In addition, materials from coastal archaeological sites will be radiocarbon-dated to refine the chronology of regional fishing practices. A focus will be to test a hypothesis regarding the beginning and end of intensive sword-fishing in the Gulf of Maine, specifically the idea that sword-fishing ended when sea-surface temperatures cooled below a certain threshold, causing the species to leave the area.
 At the heart of the project is a close partnership with UMaine's Wabanaki Youth in Science (WaYS) program, which will help build a team of high school, undergraduate, and graduate students. Their mentors will include Bonnie Newsom, an assistant professor of anthropology, who will co-lead some students in archaeology and help them communicate with diverse audiences. The student team also will work with Huijie Xue, a professor of marine sciences, who will provide guidance on the fundamentals of ocean modeling. Throughout the project, students will collaborate with UMaine's New Media Program to develop communication skills and ultimately share their research findings and experiences online, and in schools.