Reflections is written by Island Institute Fellows, recent college grads who do community service work on Maine islands and in coastal communities through the Island Institute, publisher of The Working Waterfront.
In a town the size of North Haven, all projects, tasks, functions, and dilemmas are interconnected.
A select board meeting reflects the challenges in maintaining the town's day-to-day operations while simultaneously ensuring future sustainability. An update on sewer department upgrades can evolve into the need for added capacity and the island's housing shortage. A discussion of transfer station fees readily morphs into a conversation about island transportation.
When asked to summarize my fellowship, I usually reply with something like, "I spent the first six months working on a community vision. Since then, I have been working to address our community priorities: access to housing, economic diversification, and climate change impacts—all easy to solve in my remaining time here…" But, thinking through what this entails on a daily basis gets a little more complicated.
A question posed about water resources will have me digging through our recent hydrogeologic survey.
The short answer is I engage in community outreach, generally through a bi-weekly email from the town outlining what we have been up to—which grants we applied for, our working group progress, and, importantly, how seemingly unrelated town projects are connected to our priorities.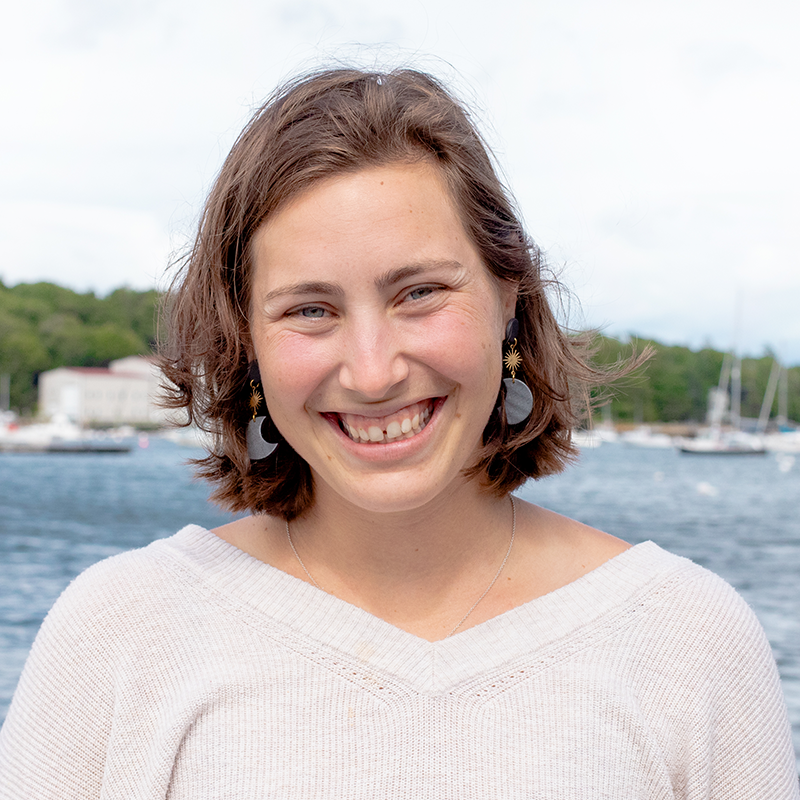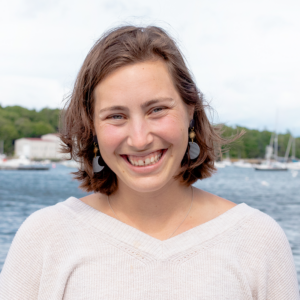 On top of that, I coordinate these working groups addressing our priorities, research other islands, attend Community Coffee to gather feedback and answer questions, and assess our communication's impact. My role boils down to helping the town take on long-term, forward-looking projects that build on strong community engagement.
I work from a surprisingly bright desk in the back of the Mary C. Waterman Conference Room in the town office. Most of the office's daily action—car and boat registrations, permit inquiries, billing and tax questions—takes place in the front room, allowing me to focus on tackling our community priorities. Or so one would think.
Recently, I was interrupted by loud squealing and looked up to watch someone unload two pigs into the neighbor's pig pen. Yesterday, a community member on several town boards popped in to glue a chair back together, deciding it would be faster to fix it herself than to wait for the town. This morning, I found the room occupied by a local film crew interviewing our town administrator about the intersections of housing and policy.
All these goings-on could be deemed distractions, but I view them as an accurate representation of trying to address our community priorities.
A morning spent meeting with the Housing Working Group, for example, will generate plenty of ideas and some concrete goals. After the meeting, I follow-up on suggestions from our discussions. This will lead me to check in with our planning board about the proposed land use ordinances and to see if our assessing agent needs help publicizing related upcoming hearings.
A question posed about water resources regarding the proposed new lot sizes will have me digging through our recent hydrogeologic survey. Eventually, this will lead me back to the town's properties and potential reuse of our fire station for housing. (Which will likely lead me to update the page on our website about construction progress on the new public safety building.)
While this reads like the children's book If You Give a Mouse a Cookie, each sidetrack adds an invaluable layer of understanding, complexity, and consideration to the community's priorities. If we do not understand our water resources, creating additional buildable lots may not be a sustainable housing solution.
In the midst of the rabbit holes I find myself in, it can feel like there is no tangible progress. Stepping back, it becomes clear that we, as a community, have taken action. When I arrived, there was a lot of energy, and that energy has been focused by our community vision and harnessed to address our community priorities. The biggest job I have as an Island Institute Fellow, it turns out, is filling in the gaps—connecting and engaging with the community to build on our momentum and push these projects forward.
Mia Colloredo-Mansfeld works with the town of North Haven and the North Haven Collective, facilitating conversations, collecting data, developing webpages and communications, and increasing information available to residents and visitors. Before her move to North Haven, Mia grew up in Iowa and North Carolina. She graduated from the University of North Carolina with a degree in geography and environmental studies.