PHOTO STORY BY CANDIS JOYCE
 
On July 30, the Swan's Island Library hosted its Annual Island Bazaar while celebrating the fifh anniversary of the new library building. Artists, crafts people, good food and an auction, along with music by island musicians, created a festive atmosphere.
One of the highlights of the day was a repeat performance by juggler Zack Field. He wowed the crowd at the opening of the library, and happily came back to celebrate the anniversary.
Carol Petraitis, presdent of the Swan's Island Educational Society board of trustees, read a congratulatory letter from Sen. Susan Collins and presented gifts of appreciation to past president Ken Dutille and exiting board member Christal Applin. 
 Joyce is director of the library.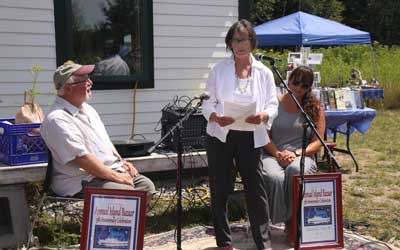 CANDIS JOYCE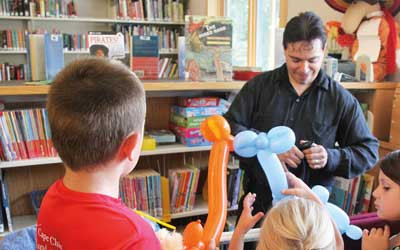 CANDIS JOYCE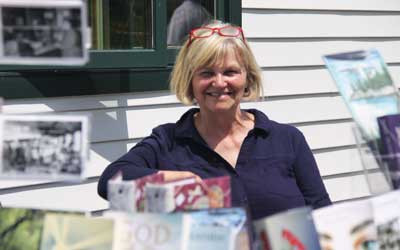 CANDIS JOYCE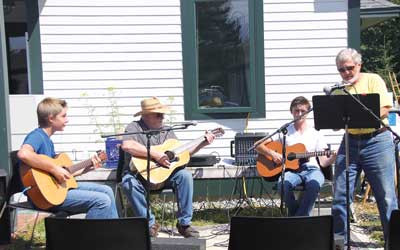 CANDIS JOYCE