Amidst a wave of bleak demographic news from Amanda Rector, the state economist, came a call to action. Speaking at the Workforce Pathways Conference hosted by the Island Institute (publisher of The Working Waterfront), Rector said workers here can find success by developing skills to match emerging employment sectors.
"Job matching," as she described it, is critical. That's one strategy for offsetting the labor shortage that threatens to stall economic growth.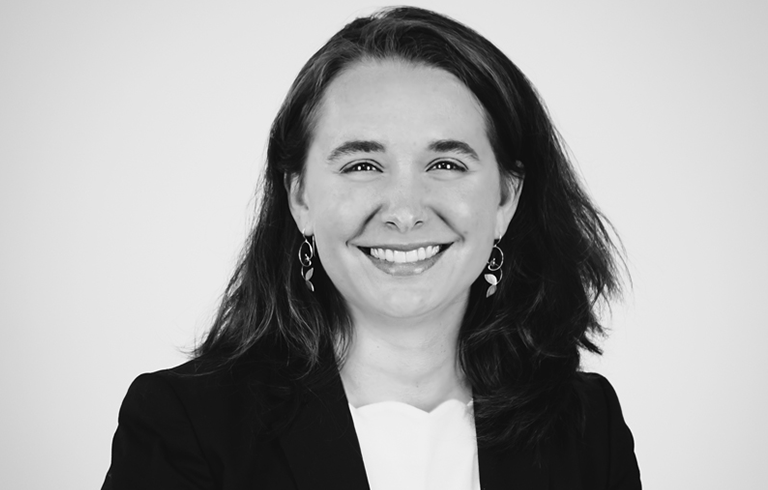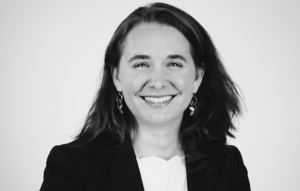 But first, the bleak news.
Maine's population of 1,362,359 puts it at 42nd in the nation. Seven of the state's 16 counties had their highest populations in the past, not in the 2020 census. There was good news for the eight coastal counties—only Washington County had a population peak in the past, in 1900.
The state's population growth from 2010 to 2020 of 2.6 percent also was 42nd in the nation, and yet another dubious distinction is Maine's median age of 45, the oldest in the U.S. Not surprisingly, Maine has the largest percentage of baby boomers—those born between 1946 and 1964—of any U.S. state.
"We have the largest share of the population 65 and older," Rector said, as Maine recently surpassed Florida in that ranking.
The representation of baby boomers and millennials (born 1980 to 1995) varies by region. In the southern coastal area, about 20 percent of residents are boomers and about 25 percent are millennials. In the Midcoast, it's about 26 percent boomers and about 18 percent millennials. And Downeast, it's 25 percent boomers and about 16 percent millennials.
The state also has a mostly white population, with just 9.8 percent non-whites.
"We need to attract more workers to the state."
Both the diversity and age numbers threaten economic vitality, experts say, because younger people and non-whites are more likely to start businesses or work their way up through the ranks at a business or nonprofit, and younger people and non-whites have more children, thereby boosting school populations.
Rector said the southern coastal part of Maine has about 12 percent non-white residents, the Midcoast is about 8 percent non-white, and the Downeast coastal region is about 9 percent non-white.
The county break-down of median age also tells a story. Lincoln and Piscataquis counties have a median age of over 50, while Androscoggin, Cumberland, Kennebec, and Penobscot counties have a median age below 50, probably a reflection of the colleges in those counties, Rector said.
The effects of the COVID-19 pandemic on Maine's demographic challenges are somewhat unclear, she said, but offered one recent statistic—homes purchased here by out-of-staters have grown from about a quarter of sales in late 2020 to a third of sales more recently.
"We don't necessarily know if these are people moving here with their families," she said, or purchasing a second home or a rental property. Either way, the red-hot real estate market "is problematic from a workforce housing perspective."
Washington County was the only coastal region that didn't see a double-digit percentage jump in purchase prices.
All the data presented impacts Maine's workforce. The state's total civilian workforce grew steeply from 1967 to 1989, then dipped in the early 1990s with deep recession of those years. But the labor force also dipped in 2014 and 2019.
Rector displayed graphs depicting its numbers from 1990 to 2020:
• The southern coastal region went from about 240,000 to about 280,000
• The Midcoast region went from 50,000 to about 55,000
• The Downeast region stayed fairly steady at about 47,000
"We need to attract more workers to the state," she said.
The state's unemployment rate is listed at 4.8 percent, but Rector believes it is actually higher than official accounting concludes. Sagadahoc County had the lowest rate on the coast at 3.8 percent, Washington County the highest, at 6.2 percent.
Even though a shrinking or static workforce may increase opportunity for employees, job growth will come in some sectors and not others. This is where "job matching" as a strategy comes in play.
"You're constantly going to have to be up-skilling, re-skilling," she said. And latching onto one employer, or even one job, is no longer the norm. The kind of work one does over the decades will likely change significantly.
Growth areas include: retail trade, transportation, healthcare, utilities, and social service. Topping the list of occupations with the largest projected growth are: personal care aide, food prep/service, registered nurse, medical assistant, and software developer.