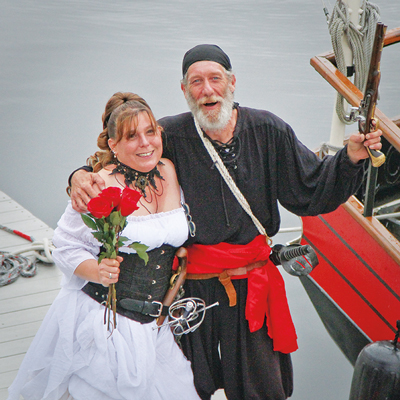 PHOTOS BY PEACH FREDERICK
Two members of The Dark Rose, a pirate club of sorts, which participates in pirate-themed events in places like Damariscotta, Eastport and Fort Knox in Prospect, tied the knot (forgive the pun) on June 30 in Rockport.
The groom is Darren Lowe, who goes by "Rigs" when he's pillaging, and Mindy Powell, who's known in her plundering role as "Jasmine," is now his wife and called Mindy Lowe. The schooner Must Roos delivered the bride.