We asked for reader with information about old photographs we published in the May and June issues of The Working Waterfront, and you did not disappoint.
First, the Matinicus photo, which depicted a woman playing an accordion-like instrument. Across the sepia-tone image, the date was hand-written. Several readers correctly pointed out that it was the abbreviation for October, and not December, 1929. We'll blame our error on the eye-strain that comes at the end of editing an issue. And to be honest, we're not sure how we knew the photo was shot on Matinicus (but we're confident that it was).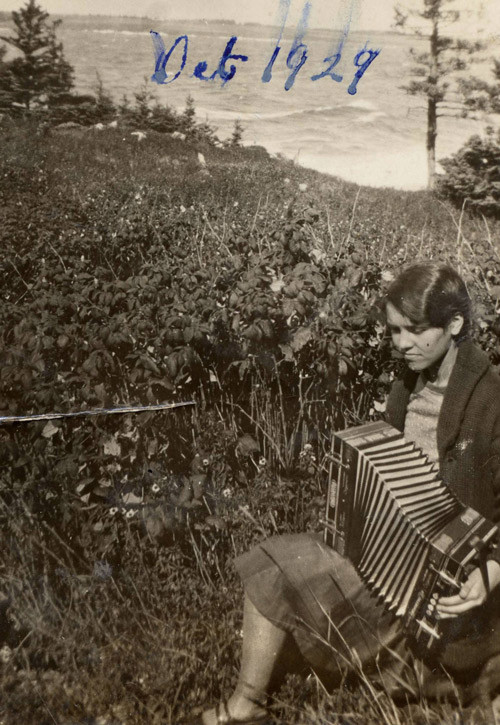 Howard Weinberg wrote to note that it was not a concertina she was playing "but a button accordion, sometimes referred to as a melodeon."
The Stonington photo, which came courtesy of the Penobscot Marine Museum (check out the website, PenobscotMarineMuseum.org for its impressive digitized photo collections) showed a row of buildings with business names. The names were fairly clear in the digital version, but lost some clarity in newsprint.
But readers came to the rescue.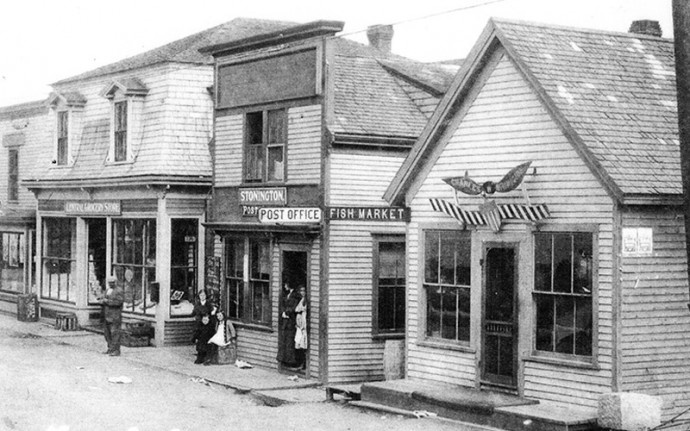 Kris Johnson wrote: "About the pic of Stonington in the June issue, the fish market was Captain Webster's. He used to carve me boats when I visited his shop as a kid! I grew up summers on Deer Isle, now live in Rockland."
Bill Haviland added: "Those buildings are still there. I remember the one on the far left as the Harbor Lights restaurant (back in the 1950s); the other two as a fish market and barber shop. All three are now the Inn on the Harbor.
Khela Ransier of Stonington wrote to say the photo was printed in "Images of America" series on Deer Isle and Stonington.
"The caption states it's from the early 1900s, and right to left are Charles Brimigion's Barber Shop, the post office with fish market sign on its side (market in back of the post office), the Central Grocery Store, and Webb's Store. The card includes a few additional background structures on the left."
Glenn Webb added that the fish market sign "directed people down the alleyway to the fish market on the waterfront behind the buildings shown."
Jay Brown, owner of the Inn on the Harbor, adds more information:
"All the buildings sit on pilings and are over the water, and I've seen a photo of a fish shack behind them. My guess is this photo was taken around 1905 to 1910."
Thanks to all who wrote.