Islanders sometimes wryly refer to the mainland as America. If that were true, a mainland student attending an island school would be like studying abroad.
North Haven Community School is not pitching its revamped magnet program that way, but it is highlighting the surrounded-by-water nature of the experience.
The school is recruiting high school sophomores from mainland and other island schools to attend its "offshore year" program.
The program, explains principal Shaun Johnson, offers "an intensive, inter-disciplinary, experiential marine science, and civic engagement" curriculum. Students will "tackle questions that are relevant to North Haven," including climate change and shifting economies.
The school launched a magnet program in 2017 and it drew a handful of students. But the pandemic, and the challenges of being a 75-minute ferry ride from the mainland, hampered the school in sustaining and growing the student body.
Magnet schools are permitted by Maine law and allow publicly funded schools to accept students from outside their service area.
The program needed a focus and theme, the principal said.
Islesboro Central School, with the island a 20-minute ferry ride from the mainland with boats running almost hourly from 8 a.m. to 4:30 p.m., has enjoyed decades-long success with its magnet program.
North Haven's original magnet concept highlighted its status as Maine's smallest K-12 school, with 50 students currently enrolled, providing a high teacher-student ratio, now at one teacher to every five students. The "more personalized, individual experience" was attractive, Johnson said.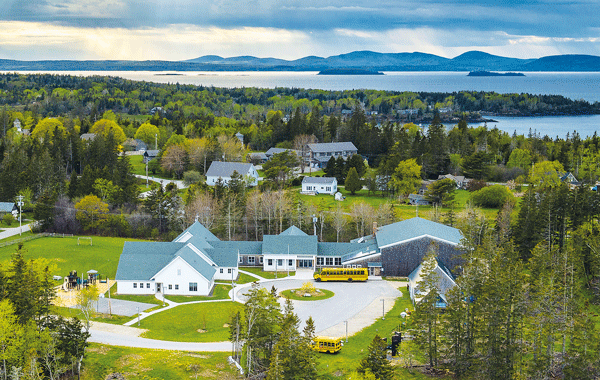 The school, built in 2007, also boasted of its facilities, which include a projects building (to be remade as a "maker's" space), a greenhouse and gardens, and a new gymnasium. Programs include: art, theater, and music; carpentry and small engine repair; personalized research projects; AP courses; extracurricular wilderness expeditions; and access to the Eastern Maine Skippers Program, aimed at students planning careers in the fisheries.
"It's an extraordinarily well-resourced school," Johnson said. "The community provides an overwhelming amount of support for this school."
Despite these assets, the magnet idea failed to gain traction. School officials hope the offshore sophomore year, designed around a science theme, will be more appealing.
The curriculum will bring in several partner organizations, including Hurricane Island Center for Science and Leadership. The hands-on portion of the program will put sophomores in contact with fishing and aquaculture and engage them with field research, Johnson said.
"Science is going to be a critical component," he said, but the multi-disciplinary approach means that humanities and other subjects can easily be woven into the curriculum.
The sophomores from off-island would likely take the 9:30 a.m. ferry from Rockland on Monday, and then take the 3:45 p.m. boat back to the mainland on Friday. Students would live on the island during the week.
"There's a house in town where they'll live with a house parent," he said, where up to eight students can be accomodated.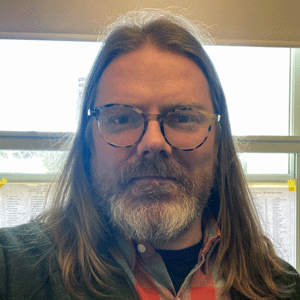 Sophomores completing the year are welcome to stay on through subsequent school years.
Annual tuition, which includes room and board, will be set at about $20,000. Some municipalities in Maine do not operate a high school and routinely pay tuition for their students to other schools, both private and public. The average per-student funding is $12,500, Johnson said. The remaining cost—$7,500—would cover room and board.
"We will be fund raising for scholarships," he added.
Johnson took over as principal in August, moving to the island from Washington D.C. His teaching experience ranges from kindergarten to college courses.
The school hopes to host evening information sessions about the offshore year program. For more information, see: northhavencommunityschool.org.