The North Haven town library nestles into the corner of Main Street and Mullins Lane. It features 2,500 titles, an excellent children's and young adult collection, an airy reading room, and an exciting series of summer events highlighting authors with a North Haven connection.
The library also is used as the meeting space for the editorial staff of What's Going On?, a monthly newsletter written by island kids, and it provides free WiFi to most of Main Street.
As often happens with venerable institutions, it's time for the library to get a little restoration and renovation, according to David Wilson, president of the board of trustees.
Adding a porch to the side of the building would allow for outdoor reading and event space.
"The building is quite shabby and needs repair," he said, explaining that it will retain its unique structure as created by architect Dylan Chandler. The plans include re-siding, fixing the windows and a rotting sill, and upgrading the bathroom, including making it wheelchair acccessible.
Wilson said there are also plans in the works to build a bigger and more comfortable children's room within the existing configuration of the space. Adding a porch to the side of the building, also on the table, would allow for outdoor reading and event space.
The upgrades will be conducted with energy efficiency in mind, as Wilson said they hope to update the heating system and add a solar element.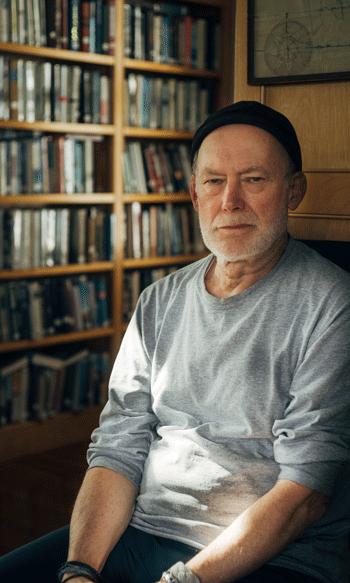 Wilson said this year is the "soft ask" for the fundraising appeal, while 2023 will see the efforts move "full steam ahead." A prospectus sharing the outline of the plans will be published this summer. Wilson said he has already seen an uptick in local donations, and that the library has always enjoyed fundraising support from the summer and yearround communities.
To kick off the campaign, the library will host a particularly exciting summer event schedule, with talks and readings from board member Rebecca Silverman, who will discuss rare book restoration; Abdi Nor Iftin, author of Call Me American; New York Magazine food critic Adam Platt; and children's author/illustrator Chris van Dusen, among others.
As the library board refines its restoration and renovation plan, one thing remains certain: that the North Haven Library will continue to be a free and welcoming resource for the community.