North by Northeast: New Short Fiction by Writers from Maine and New England
Agnes Bushell, editor/Littoral Books, Portland, 2019
Review by Dana Wilde
In the 1980s, a minor civil war was waged in Maine's literary subculture over who, exactly, was eligible for the label "Maine writer." As I recall there were factions, though only two basic categories: born and grew up in Maine, or didn't. The latter included summer people and transplants of the 1970s. The friction arose from complications not well-grasped by many of the proponents on either side, I think.
But given the demographic changes roiling Maine in those days, the outcome was inevitable. Alfred DePew in his introduction to North by Northeast: New Short Fiction by Writers from Maine and New England recalls a literary conference at the time "debating" the issue and concluding that "anyone could write anything they damn well pleased in this state," a pragmatic combination of Maine independence and south-of-here belligerence. "Didn't" was here to stay as an integral component of "the real Maine."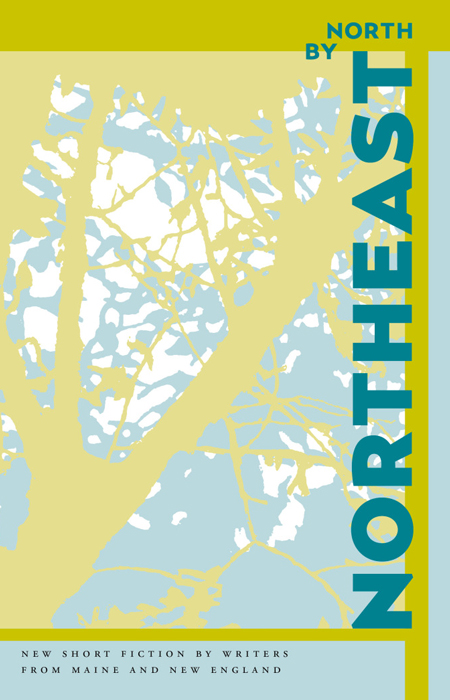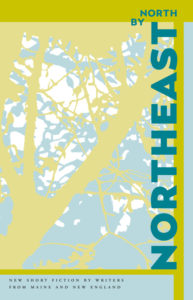 There is no voice in this book like Carolyn Chute's, whose The Beans of Egypt, Maine (1984)—perhaps the most vivid evocation ever written of underclass Maine—was a flashpoint in the debate. But the stories collected here touch a wide range of experiences that seem unique to Maine and to Maine-reared perceptions.
"A Cape Porpoise Suite," three linked stories by former Maine Writers & Publishers Alliance director Joshua Bodwell, leads the book by offering looks at the life of fishing families and others along the coast.
"You Can Take It or Not," in particular, tells the story of an aspiring architect outraged by a public display of violence outside the seedy bar next to his apartment building. Samuel, the architect, intercedes on behalf of the victim who, along with everybody else, wishes Samuel would mind his own business.
The world of direct physical proximity to the people involved is different from the world of the people involved. And yet, Samuel is a native of the town. He occupies a middle social distance that in Maine has more or less overgrown the two categories of born and grew up here, and didn't. There is by now this third zone of solidly authentic in-Maine experience that is partly outside the world of indigenous (nonaboriginal) families, and yet partly inside.
This zone is something different from Ruth Moore's rich midcentury portrayals of Maine's coastal lower-middle class. In Robert Diamante's "Blue Eyes"—to me, the gem of the collection—Charlie Robicheau, living by himself in contemporary Portland, impulsively answers an invitation in an online chatroom. Soon he's having breakfast with another gay man spontaneously vacationing in Maine. Charlie agrees to show the man some sights, and they end up walking on Higgins Beach in Scarborough, where we see how completely Charlie's painful past pervades his present. This is a Mainer's story that was unavailable to Moore, at least in this way.
Similarly, though more subtly, Annie Seikonia's love-ridden, apartment-dwelling millennial couple in "The Hawk" show all the social signs of being neither exactly indigenous nor exactly transplanted to Portland, where they fixate on an unusual bird in the Deering Oaks park and, to preserve it, kill it. And Jodi Paloni's "Rest Stop" is a tightly rendered Raymond Carver-like story of a young central Maine woman who, while grappling with whether to end life support for her comatose husband, encounters an elderly couple—young meets old, here converges with there.
Not all of the book's 17 stories evince this latent theme of Maine's melded demographics, of course. Meghan Gillis's "Sun" offers a David Lynch-like view of the Southwest desert. The sun-immolated Nevada landscape struck me recently with this same chord of surreality, but seemed inexplicable when I got back to Maine. Gillis catches what I couldn't. Maybe it's something to do with the peculiarities of our north-by-northeast perspective, which is after all the explicit, variegated subject.
Agnes Bushell has put together an illuminating collection of stories about us, here in 21st century Maine. All of us, whatever claims we make to indigenousness, or not.
North by Northeast is available at local book stores or through littoralbooks.com.
Dana Wilde is a former editor and college professor who lives in Troy and writes the "Backyard Naturalist" and "Off Radar" columns for the centralmaine.com newspapers. He is a member of the National Book Critics Circle.