For mainlanders like myself, a 15-minute ferry ride to Chebeague Island is a novel way to start a Thursday morning.
The parking fee and the shuttlebus ride? Economic and logistical challenges faced by islanders every day, but a welcome change from my morning routine working from home in Portland.
Throw in the opportunity to tag along with the Island Institute's ten Island Fellows as they gathered for their retreat? As a new staff member, this was a coveted invitation on a chilly but sunny March morning.
Seeing the island from Eliza's perspective, and in the company of our Fellows, was a vastly different experience…
We were greeted at Stone Pier and taken on a bus tour lead by Eliza Jane Adams, board member of the Chebeague Rec Center and advisor to our Island Fellow, Kiran Grewal, who is serving in her second year on Chebeague.
Having grown up in Yarmouth, I've been to Chebeague probably half a dozen times. But seeing the island from Eliza's perspective, and in the company of our Fellows, was a vastly different experience than, say, enjoying happy hour on the porch at the Chebeague Inn.
The Island Fellows program, in its 23rd year, places recent college graduates in island or remote coastal communities for two years. They serve the communities on a project basis, helping tackle a particular challenge.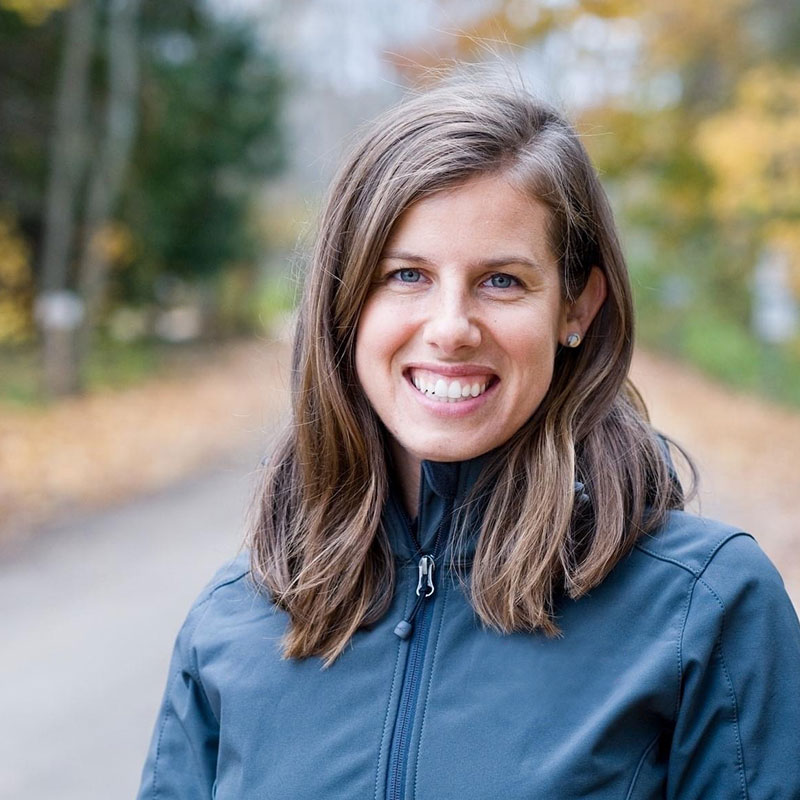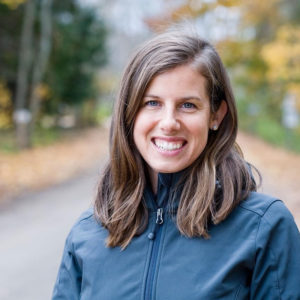 No two islands are alike, and Fellows help in different areas. It could be staffing the rec center like Kiran, working in the town office, or coordinating clean energy projects. Coming from all over the country, the Fellows bring unique perspectives to their communities and motivation to make meaningful impact. Chatting with each of them left me with renewed optimism in the face of increasing threats to Maine's island and coastal communities.
I listened to the Fellows' conversations throughout the day, and side discussions centered around exchanging insight from each of their Islands. Part of the visit was a presentation by Donna Damon from the Chebeague historical society. The Fellows seemed equally enthralled by the presentation and several mentioned a desire to connect with their island's historical society. The history major in me was thrilled to see this generation get excited about preserving Maine's past.
The visit also allowed time to chat with community members, many of whom are engaged regularly with the Island Institute. A series of virtual community conversations have allowed islanders the opportunity to connect with the Institute and voice their concerns and opinions. It's become a fantastic way for us to hear from residents and know where we can plug in and support these communities.
We've learned that one of the most serious challenges to life on Chebeague—and many of our other coastal communities—is affordable housing. Families eager to move to or stay on the island are finding it increasingly difficult, as housing is scarce and easy solutions elusive. We're working to help Chebeague find a solution that works for their community and share what we learn from that island with others.
To my delight, our visit was extended by an hour when the bus that transported us to the Rec was needed to shuttle students home from school before returning us to the ferry. An inconvenience, perhaps, but also an example of islanders' ability to troubleshoot—and an opportunity for a windy but beautiful walk out to Little Chebeague.
I reflected on the visit and my many takeaways, foremost of which were the parting words from Donna: you can't control growth and change, but you can change how you treat each other. I've found this to be a grounding philosophy at the Island Institute.
Our unbridged island and coastal communities aren't resistant to change but how we work together—as individuals and organizations—will determine how we succeed in the future.
Julia Bachelder is a philanthropy advocate with the Island Institute, publisher of The Working Waterfront. She may be reached at jbachelder@islandinstitute.org.