Reflections is a monthly column written by Island Fellows, recent college grads who do community service work on Maine islands and in remote coastal communities through the Island Institute, publisher of The Working Waterfront. Andrew May is working with the North Haven Community School, Southern Harbor Eldercare Services and Waterman's Community Center to build community wellness.
I'm going to come right out and say it before things go too far. Before I accepted the island fellowship, I was not aware that large collections of islands—also known as an archipelago—existed along the length of coastal Maine.
Archipelago is my new favorite word, by the way. I love saying it aloud since I've learned how to pronounce it properly. Ark-i-pel-ə-goh.
Southwest Ohio, where I grew up, and all of Ohio for that matter, presents little opportunity for island getaways. I went to Grand Cayman Island on a cruise once, and I often canoed to small "islands" in the middle of reservoirs while living in North Carolina, but that about sums up my connection.
So when I tell friends from home that I moved to an island 12 miles off the coast of Maine, their reasonable first response is usually, "Maine has islands?"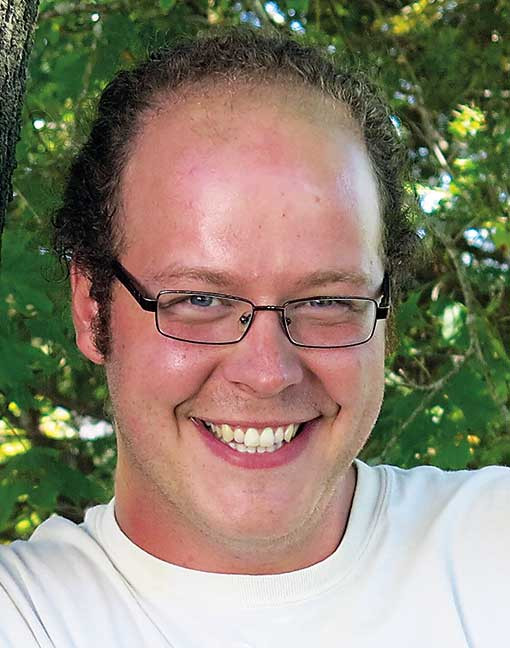 My personal favorite response was, "Maine isn't… wait… Maine isn't an island. Maine borders New Hampshire or something, right?" If you want to slowly shake your head in disappointment right now, I understand. I promise Midwesterners are good people.
Realizing the truth about Maine and accepting this fellowship launched me into a series of stories from former Island Fellows and reading about Maine island history and culture. Luckily I had a copy of Islands in Time, written by Island Institute co-founder Philip Conkling, to guide me.
Over the course of these months I also began to make what I thought were accurate assumptions about what my life was going to be like. Reading and researching can only lead a person to learn so much, so understandably I knew I wouldn't be able to get a firm grasp about how my life would proceed without experiencing everything for myself.  So in these six short weeks since beginning my fellowship on North Haven, I've slowly broken down each of them to discover the truth and fiction to every theory.
The biggest surprise is the open feel of the space. Driving the North Shore/South Shore roads loop around the island makes the space seem so vast. The rolling hills and open pastures of the farms, the narrow stretches of forested gravel roads, and incredible views of the mainland and distant islands seems to make the island feel ten times as big.
I never would have imagined that I could feel lost in Mullins Head Park or lands operated by the North Haven Conservation Partners, as if I was the only person on the island lost in the trees in my hammock, reading to the sounds of the ocean. I'm even finding it easier than I thought to adjust to island time (again, a phrase I never thought I'd hear outside of the Caribbean) as I get ready for bed by 9:30 p.m. I've also learned how everyone seems to have their niche, their interest outside of work that gets them through the winter happily.
Before coming to Maine, Washington D.C is the farthest into the Northeast I had been, which is hardly the Northeast at all. I also admit that I've been here such a short amount of time that my feelings could change, especially after my first winter.
It has been made clear to me that, even if I spend the rest of my life on this island, it would be highly unlikely that I'd ever be considered an islander myself. And rightly so. The same proud mentality exists in Hawaii from what I hear.
But regardless, for now, this island is my home. I consider myself to be a person who learns best from experience, and every step I take on this island and in Maine is new and offers something original to learn. I hope that even after possibly a lifetime of island living, I would still be learning and experiencing something new as frequently as I am now.