If you were an artist looking for funding during the Renaissance, you might have hit up the Medici family. Today, the best sources are government commissions and private foundations, according to a presenter at the Island Institute's Artists & Makers Conference on April 28.
"I'm assuming you're here because, like me, you don't have a trust fund," said Kim Bernard, a sculptor who also teaches at Maine College of Art and Colby College.
Karen D'Silva, another presenter at the conference, led a session on "Marketing for Non-Marketers," a strategy for selling work.
Bernard said there is a surprising amount of funding available for artists whose work might benefit the public in some way.
"There's a lot of money out there for creative projects," she said, often using her own kinetic sculptures and temporary installations as examples.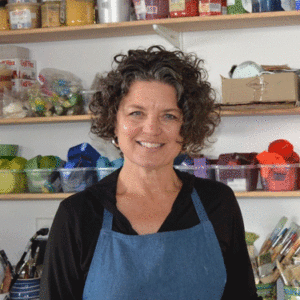 Bernard recommended that artists who have not yet pursued grant funding start small. A good first step, she said, is to look into local and regional sources of funding.
"Apply for something local first," she said, because the odds of success are greater. She also urged participants to get specific.
She suggested creating a grants calendar that lists application deadlines, and scanning other artist websites to see who is funding them.
"What are you applying for money to do?"
Self-reflection is a first step, Bernard said, with two approaches possible—looking for funding for a creative goal, or tailoring work to an available funding source. And applying for any grant helps an artist focus on goals.
"Even if you don't get funded, you'll probably move in that direction," she said.
If funding is available, discipline is required. Keep the writing simple, direct, and authentic, she recommends. Follow grant guidelines; if a PDF is required, don't send jpegs. And show that this project is part of a life's work trajectory.
And how will the audience benefit?
"If a foundation invests in you, they want to know that you'll give something back to the public," she said.
Some of the funding sources Bernard listed are:
• Maine Arts Commission
• New England Foundation for the Arts
• Creative Ground (which is New England based)
• Artwork Archive
• Maine Community Foundation
• National Endowment for the Arts
Of course, another way to fund an artist's work is to sell it. Karen D'Silva, a potter, said creative people tend to avoid marketing their work because "You feel like you're forcing yourself on someone."
Instead, she said, "You're doing them a favor. You're sharing your passion."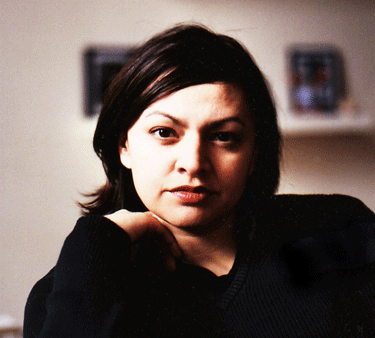 Describing herself as a self-taught marketer, D'Silva said people fail because they see marketing as the goal, rather than a habit.
"Focus on the system, not just the goal," she said, and "create little steps, little wins along the way."
The heavy lifting is developing a strategy for reaching people and learning which tools to use, but this is done just once, she said.
Having your work—the product—where people will see it requires ongoing research, she said, and "keeping in touch" with an interested audience through email and other means also requires maintenance.
D'Silva addressed website design, and recommends having a visible logo up high, and social media icons at top right, and a mailing list button.
She highlighted the use of Pinterest, which she said is essentially a search engine for shopping, YouTube, and Instagram, which feeds into Facebook.
Search engine optimization is also key, and without it, she said, it's like building a hotel with no roads leading to it.