At an April 4 event celebrating a federal award to expand Maine's broadband access, Peggy Schaffer, director of ConnectMaine, put it best when she called establishing the high-speed internet a "team sport." The $28 million federal grant would not have been awarded without community members, internet service providers, elected officials, and state and nonprofit organizations working together.
In this wave of federal funding, there were 12 awards nation-wide, and Maine's includes the Rangeley Lakes region, rural Lincoln County, and all of the Blue Hill peninsula and Isle au Haut. These improvements will dramatically increase the ability for small businesses to operate, including keeping credit card processing and online marketing working. The funds also will enhance online learning, telehealth, and entertainment.
In total, at least 11,000 households will be connected.
In total, at least 11,000 households will be connected—contributing to Gov. Janet Mills's goal of connecting all Mainers to fiber internet by 2024.
Mills, one of the "team players" Schaffer referred to, was present at the celebration, as was Andy Burke, the former mayor of Chattanooga, Tenn. Under Burke's leadership, Chattanooga became the first U.S. city to connect every resident to a fiber network. Currently, Burke serves as the special representative for broadband from the National Telecommunications and Information Administration, the awarder of the grant.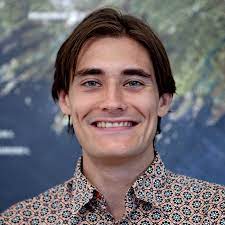 Burke provided the national context for the award, explaining that it's part of larger $48.2 billion coming to the Department of Commerce as part of the bipartisan infrastructure bill, which was supported by both Sens. Susan Collins and Angus King (both of whom had representatives in attendance). Referring to President Biden's plan to connect every American to a quality affordable and reliable internet connection, Burke said, "We're worried about that rancher in Montana, and we're worried about you all in Maine."
For employees of the Island Institute, it's easy to get caught up in the grind of acquiring grants— working through applications with providers and communities, navigating unforeseen setbacks and complications, and serving as the connector between groups that may seem to be at odds. Community development work requires perseverance and adaptability, and celebrations like this are not only important to the community members who worked hard for this connectivity, they are also important to the Island Institute.
I was inspired to hear my colleagues thanked for their hard work by both government officials and by community members. It was a reminder that our role is both important and valued.
During her remarks, Mills referred to broadband as the "great equalizer." She described how it bridges the gap between the poor and the rich, and the rural and the urban. She also compared it to other infrastructure investments like rural electrification and the construction of the interstate highway system.
Just like the 20th century's campaigns for connectivity, this 21st century wave will bring people closer together and simplify life. Specifically, this expansion of reliable high-speed internet will keep the credit card machines running on Isle au Haut.
"My wife and I own a gift shop that she runs, and I don't think I hear her swear any other time but when that credit card machine goes down," said John DeWitt, a resident of the island, when describing the woes of a business owner with an unreliable internet connection.
Similar testimonies were given by other residents of the affected communities: stories of young families refusing to relocate to rural Maine because they require broadband to work remotely, and reports of the havoc the pandemic and remote learning wreaked on teachers, students, and parents. The necessity for change was palpable and so was the relief that it was on the way.
Jack Sullivan is a multi-media storyteller with the Island Institute, publisher of The Working Waterfront. He may be contacted at jsullivan@islandinstitute.org.