As a girl, I awoke each summer morning to the sound of fishing boats heading out of the harbor. My small room had a window facing the water, overlooking a small stand of spruce, giving me a peekaboo view of the harbor. But it was the sounds—diesel engines turning over, their low rumble growing louder, men's voices, and Classic Rock radio—that were most vivid. Along with the salty sweet air of a Maine summer morning, this was my wake-up call.
I didn't know it then, but I was listening to the sound of the working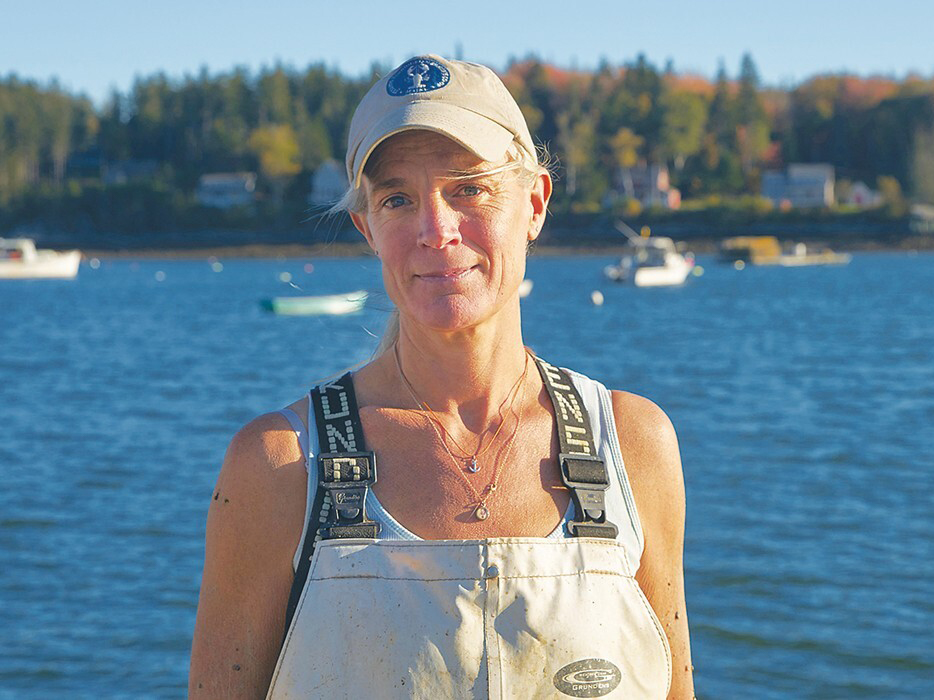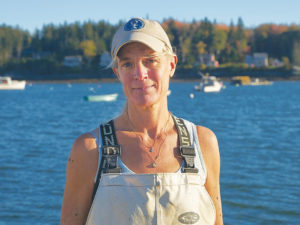 waterfront.
That was the mid-1970s, simpler times for fishing and shorefront access, when the cost of real estate was, if not affordable, at least reasonable. It was a time we may have taken our working waterfront for granted.
There is not a single entity in Maine whose sole mission is to protect and retain working waterfront.
I have spent a good part of my professional life working with fishermen. I helped found the Tenants Harbor Fisherman's Co-op and worked to create Maine's first aquaculture co-op. I ran a shoreside seafood lobster shack for Luke's Lobster a couple of summers. An attorney by training, I bring a policy and strategy lens to all this work.
These experiences taught me two things: how vulnerable Maine's fishing industry is to forces beyond its control, and how critical it is for our economy and identity.
As demand for shorefront grows, driving up real estate values, the infrastructure behind the independent and iconic lobsterman, the burgeoning oyster grower, and the clammer delivering steamers to a local fish market is at risk.
This infrastructure is not picturesque. It's stacks of traps, piles of warp, freezers running, oyster cages, trucks, bait bins, hoists, and a radio still playing that classic rock. And occasionally, salty language.
Most importantly, it's access to the shore, the place where fishermen and farmers can load and unload, bait up, and fuel up.
This infrastructure supports a substantial economic sector, measuring more than $500 million annually in landings alone. Considerable downstream economic impacts follow, with trucks, processing plants, and restaurants part of the mix.
Maine's Working Waterfront Access Protection Program is the most significant program we have to protect our working wharfs and access points.  Funded through bond measures—and, most recently, the state budget—the program buys development rights from willing owners, placing a restrictive easement on property to ensure it will remain working waterfront in perpetuity.
Since 2006, $9 million has been spent on 27 covenants. An additional $4 million will be spent over the next four years, providing a fantastic opportunity for increased protection at a critical time.
That is where the good news ends, however. When compared to funding for preserving open lands, the lack of institutional support for preserving Maine's working waterfront is astonishing. Maine boasts 84 land trusts, with 62 in coastal counties, working to secure and protect land for recreational use.
By comparison, there is not a single entity in Maine whose sole mission is to protect and retain working waterfront. A collective group of nonprofits including the Island Institute, CEI, Maine Coast Fishermen's Association, and Maine Center for Coastal Fisheries (among others) do heroic work to protect our working waterfronts as best they can, but none have a funding stream dedicated to this endeavor. It's scattershot and catch as catch can.
We cannot afford to lose more access or infrastructure. We cannot tout our "blue economy" to outside investors and not protect and expand access to the blue part of that equation. Maine needs a mechanism to buy, preserve, and protect working waterfront and access points. It's not complicated, it simply requires funding and an entity to hold and oversee it.
With the challenges facing Maine's fishing industry—right whale litigation, climate change, and offshore wind—protecting access to the shore is something we have control over and can act on. Doing so will be expensive, but failing to take action will cost us dearly in ways we cannot fathom—economically and culturally.
Simply put, Maine is not Maine without a gritty working waterfront. Do we want to be a coastline of picture-perfect, million-dollar homes, or a coastline of activity, vibrance, and character? The choice is ours, and the time is now.
Merritt Carey splits her time between Yarmouth and Tenants Harbor. A mother of three, she consults on all things fisheries and working waterfront.