Island Institute, publisher of The Working Waterfront, has announced its new cohort of Island Institute Fellows who join a group returning for their second year. The Fellows program places recent college graduates in island and remote coastal communities to do service work.
New Fellows include: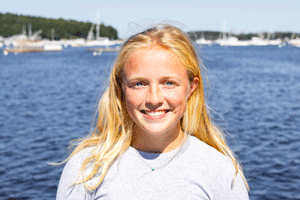 Alice Cockerham will be working with the Hancock County Planning Commission to transition its resources to be available digitally and assisting towns with comprehensive and resilience planning.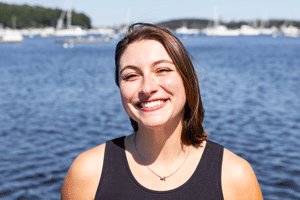 Morgan Karns will be the Mount Desert Island and Outer Islands Fellow and will work with the community at MDI Biological Labs, collaborating with outer island residents in a statewide initiative to test drinking water for heavy metals and plastics. Partnering with the Seacoast Mission to get the word out to the communities, Karns will work alongside seniors and schools on how to sample their water.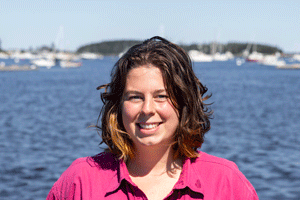 Lavinia (Livy) Clarke will be the Machias Fellow working with the Sunrise Trail Coalition engaging communities to use the trail more fully for transportation, recreation, and community building.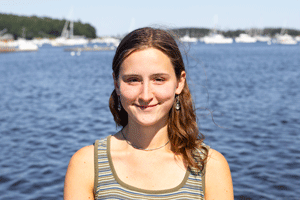 Grace Carrier will work with Brooklin's newly formed climate response committee to connect residents, business owners, and municipal leaders to energy- and cost-saving programs.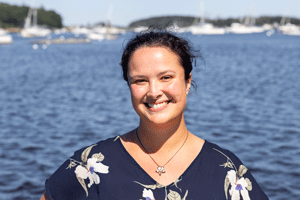 Claire Oxford will be the North Haven Fellow working with the town to shore up the island's working waterfront from recent and future storm surge and sea level rise.
Returning Island Institute Fellows include:
Kaylin Wu, who works with the Vinalhaven school supporting technology integration from pre-K through 12th grade. She also leads a growing Lego robotics club and other technology-centered after-school and summer experiences.
Katie Liberman is the Deer Isle and Stonington Fellow, supporting after-school and summer programming on and working with the local program Mariners Soar! to expand offerings.
Brianna Cunliffe serves on Mount Desert Island, working with the A Climate to Thrive group, focusing on education and community-based climate action, including support for the town of Tremont's community resilience plan.
Olivia Jolley is the Swan's Island Fellow working with the island's historical society to structure and digitize its archives, manage volunteers, curate exhibits and museum displays, produce oral history collections and multimedia content, and write grant applications for building restoration projects.
Olivia (Liv) Lenfestey is the Islesboro Fellow working with the town's sea level rise committee to support community-wide resiliency and adaptation planning. This follows her first year of her fellowship curating and reopening Islesboro's Grindle Point Lighthouse Museum.