Millions of research and development dollars are being invested in a startup company in Singapore that has converted a high-rise parking garage into a production facility that manufactures lobster "meat."
For years the meat "analogue" industry has been busy profitably developing, creating, and marketing plant-based meatless "beef" patties for Burger King's Impossible Whopper and "sausage" for Little Caesar's pizzas.
Since 2013, mock meat manufacturer Beyond Meat has been milking demand for eco-friendly, plant-based "chicken" and "beef" and "pork sausage." By one industry account, the faux meat market in the U.S. was $895 million in 2018-2019.
The Singapore firm at work mimicking the meat of crustaceans grows stem cells from real lobsters…
Another industry projection forecasts the global market for meat analogue products will surge to $40 billion by 2029. By then—along with tuna, salmon, caviar, scallops, crab, and shrimp—those products will include "lobster."
China has been creating faux meat since the Han Dynasty, dating back more than 2,000 years. A soy-based meat analogue known as tofu was touted as "small mutton." The Singapore firm at work mimicking the meat of crustaceans—Shiok Meats—grows stem cells from real lobsters as a base for distilling prototypes that have been under development since 2019. Last fall, the company released the world's first cell-based "lobster meat" and next year plans to launch its take on "shrimp."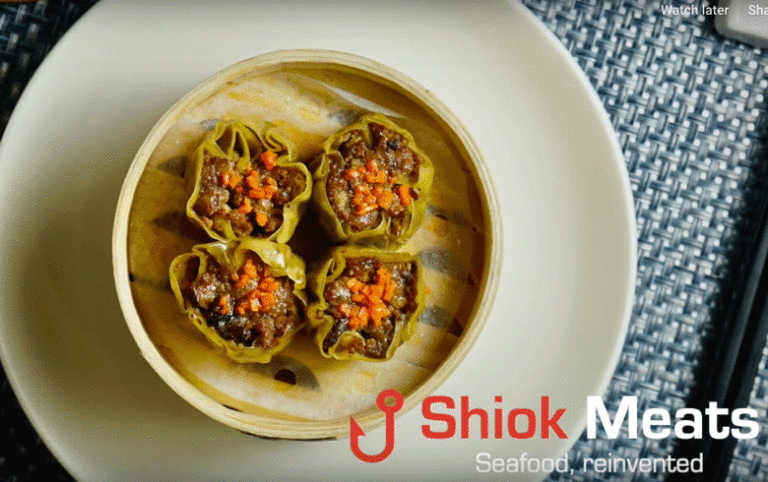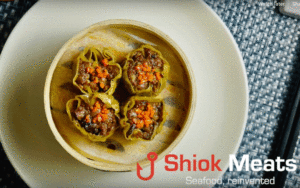 The best news for Maine's struggling lobster fishery is that lobster "meat" unveiled in Singapore last fall now costs about $2,500 a pound to produce. By one calculation, that makes the cost of a steamed dumpling stuffed with pork and Shiok "lobster" about $300 each.
At the BaoBao Dumpling House in Portland, a similar fresh-caught Maine lobster and pork steamed dumpling might cost $3.
As generations of Mainers know too well, the Gulf of Maine's lobster industry from Massachusetts to Nova Scotia is a foundational source of both family sustenance and the working waterfront economy, and so it has been for hundreds of years. They also know too well that climate change is slowly and gradually undermining Maine's fisheries.
As habitat for multiple seafood species, the Gulf of Maine has been deteriorating due to increasing water temperature and seawater acidity. Maine shrimp left for colder waters. Scallop populations have been compromised. Herring and cod have become scarce.
While lobster remains to no small degree the most lucrative "cash crop" for Maine, preservation of right whales and other oceanic ecology issues present costly challenges. Not to mention bait and fuel.
While there is a huge demand for Maine lobster in China and seasonally for holidays in Europe and other distant locales, the crustaceans need to arrive in kitchens around the world while still alive and kicking. That reality has become a growing challenge given the shipping distances involved and costs.
Then there are little things, like trade tariffs. The bugs themselves, as a commodity, are low-cost compared to the ever-increasing costs of guaranteeing on-time, still-kicking delivery, given complicated and expensive international shipping logistics.
Today almost every one of the too many food and cooking magazines includes a full-page ad for plant-based tuna, crab cakes, fish cakes, and fish burgers available online from the Good Catch website, which crows that "Plant-Based Seafood is now a Thing." Each product is proudly billed as being "100 percent fish free" while also offering "real seafood taste" in terms of flavor, texture, and appearance. These fishless fish products are generally an amalgam of soybeans, vegetable oils, peas, yeast, gluten, and starches, often flavored with seaweed.