Immigration law is surrounded by politics, controversy, and debate and is constantly in flux, Jennifer Atkinson told a small audience at Skidompha Public Library in Damariscotta in March.
"It's very political," she said. "Depending on the administration, you can see huge changes in what you're doing and what you have to pay attention to."
As a state that historically has not seen large influxes of immigrants, the immigration debate has not had the same urgency here as it has in places such as along the southern border, but with asylum seekers coming into the Portland area in numbers the metropolitan area is struggling to manage, immigration issues are on the minds of Mainers.
As of 2018, 4% of Maine residents are immigrants, Atkinson said, with the bulk of those people coming from Canada.
In order to provide some insight into the complexities of immigration in the U.S., Atkinson, an immigration lawyer at Gallagher, Villeneuve and DeGeer in Damariscotta, presented an immigration law primer as part of the Chats with Champions lecture series.
She did not delve into the current asylum seeker influx to Maine or the ways in which immigration law intersects with international human rights law. But she did highlight a number of things that often are not discussed around the kitchen table or in media reports, such as:
Who exactly is an immigrant?
An immigrant is a person born abroad who is living permanently in the U.S. Someone who is born abroad but is living temporarily in the U.S. is not an immigrant. Undocumented immigrants are people born abroad who are living in the U.S. but who entered the U.S. without proper documentation, such as a visa. Only people from abroad who are lawfully living in the U.S. as permanent residents can naturalize and become citizens.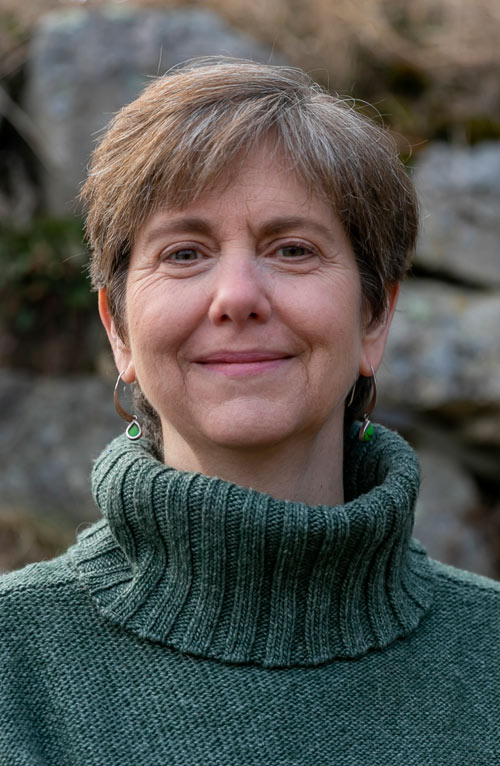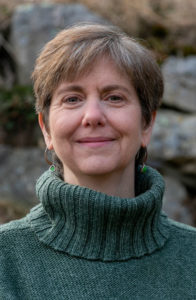 The U.S. applies different standards for those entering the country.
Unlike other countries, Atkinson said, the U.S. operates on the basic assumption that if you are coming here, you're doing so to stay.
"If you are someone who wants to come here to visit or to study or work temporarily, you have to prove that you are not coming to stay here permanently," she said.
Proving your intention is easier for people from certain places in the world, she said, for example, places such as Sweden, France, Australia, and New Zealand. For people from these places, it is often just a matter of going online and applying under the Visa Waiver program.
But for people from places such as Guatemala, there is no easy online process. These people must make an appointment with the U.S. Embassy to persuade an official there that they don't want to live here permanently. That official has full discretion as to whether to approve the person applying for entry or not.
"If you're from a less-developed country, it becomes much more difficult to come to the United States as a non-immigrant," Atkinson said.
The hoops to go through to become a permanent resident are even more strenuous and are partly restricted by quotas. Other restrictions can include national security, morality (criminal activity, for example), public health, and flat-out racism and xenophobia (the Chinese Exclusion Act of 1882 and the more recent Muslim ban, for example).
As the so-called land of opportunity, the U.S. is a popular choice for migrants.
The U.S. accepts more immigrants than any other country, and businesses are "clamoring" for more workers from abroad, but with so many people wanting to move here, a "broken" immigration system, the lasting impact of the pandemic, and staffing shortages, the backlog of people waiting to get here is enormous, said Atkinson.
"If you are a U.S. citizen and you have a brother or sister in another country and you would like to help them come to the United States, you're allowed to do that and they can get approved on that basis," Atkinson said. "However, they're going to have to wait 16 years for a visa."
The wait can be even longer if the person is from a country such as India or China. And the immigration process is not cheap, she pointed out.
"U.S. Citizenship and Immigration Services is a fee-based organization, so the fees that they raise pay for them," she said.
If someone is a foreign national already residing in the U.S., married to a U.S. citizen, the cost of filing fees alone will be around $2,000, she said. For certain types of cases, people can pay an additional $1,500 to $2,500 to expedite the process, she noted.
Maine has never had a large immigration population.
As of 2018, 4% of Maine residents are immigrants, Atkinson said, with the bulk of those people coming from Canada. Nine percent of that 4% are undocumented.
"The undocumented people I have met here in Maine," she said, "have all been European."