PHOTO ESSAY BY COURTNEY MOONEY
The Harbor Gawker has been a fixture in Vinalhaven's village center, just a stone's throw from the harbor, since 1975. That was the year owners Lonnie and Kathy Morton were married. Later, the couple later bought the business from Lonnie's parents, John and Barbara Morton, who started the restaurant.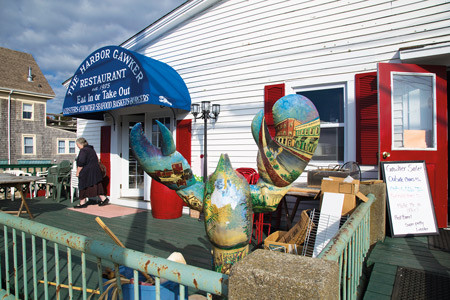 COURNTEY MOONEY
Now the family is moving on, with a sale of the property expected to close soon to Lauren and Bryan Weisenthal. The Weisenthals hope to reopen as a restaurant with a different name in the spring, though they will aim to honor the traditions established by the Morton family, serving fresh seafood, and relying on local sources for other foods when possible.
When the elder Mortons opened the business, it operated out of a small take-out window, but it quickly grew into an island icon. The Gawker has served thousands of customers from all over the world offering real Maine fare, from fresh lobster rolls and crab melts to ice cream cones.
"It's time for Kathy and I," said Lonnie, explaining the decision to sell the much-beloved restaurant. "I want to go out on a good note." At 66, and having battled some health conditions, he said he and Kathy don't have the energy to run the business any longer.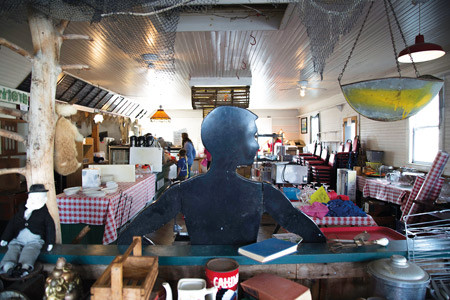 COURNTEY MOONEY
"It's always been a lot of work," Kathy said, and recently, "every year has been a struggle."
Fans of the Gawker had their chance to take some of the eatery's history home with them, as most of the quirky décor was sold when the season ended this fall.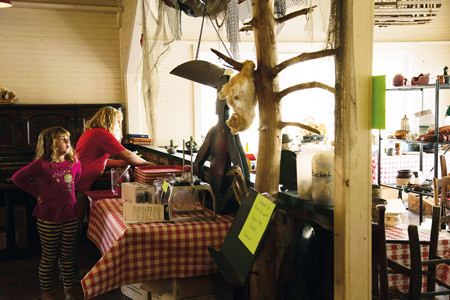 COURNTEY MOONEY