Reflections is written by Island Fellows, recent college grads who do community service work on Maine islands and in coastal communities through the Island Institute, publisher of The Working Waterfront.
Over the course of three months, I worked with nine elementary/middle school students to build and program a LEGO robot that accomplished a series of tasks and challenges in under two and half minutes. It was months of hard work as I learned along with my students, many of whom had never worked with LEGO robotics or coding before.
After hours spent working as a team to build, tinker, troubleshoot, and overcome obstacles, we were ready for our competition in Jay where we would compete against teams from across Maine.
Something I didn't consider before living on Vinalhaven, one of Maine's unbridged islands, were the additional steps needed to participate in a competition in another part of the state. Specifically, how a one-day competition would turn into a three-day ordeal.
Growing up, I attended sporting events and National History Day meets for school. These usually took an afternoon or a day, at most. Because of the ferry schedule and the distance from Rockland to Jay, it was impossible for us to make it to the competition at 8 a.m. and make it back to Vinalhaven after 4:30 p.m., so we needed to arrive on the mainland the day before the competition and leave the day after.
As we waited in line for the boat, a full hour before our departure time, I triple counted our ferry tickets…
On the day we left, I was too nervous to do anything at work besides send updates to parents and pack the vans. The Vinalhaven School has two vans for transporting students, on the island and off the island. I remember putting water bottles and snacks in the back seats and asking myself if I was being thorough enough.
Later that day, I collected the kids and got in the vans with my two other chaperones. As we waited in line for the boat, a full hour before our departure time, I triple counted our ferry tickets, making sure we had enough for each student in the vans and enough for the students we were meeting in Rockland.
Due to a gale warning the day before, a 7th grade field trip to Boothbay was pushed back a day, meaning it now overlapped with the day we were leaving for the robotics trip. The three 7th graders stayed in Rockland with our school librarian instead of leaving for Vinalhaven on the 3:15 p.m. boat. Our plan was to pick them up at 4:30 p.m. once our boat reached Rockland.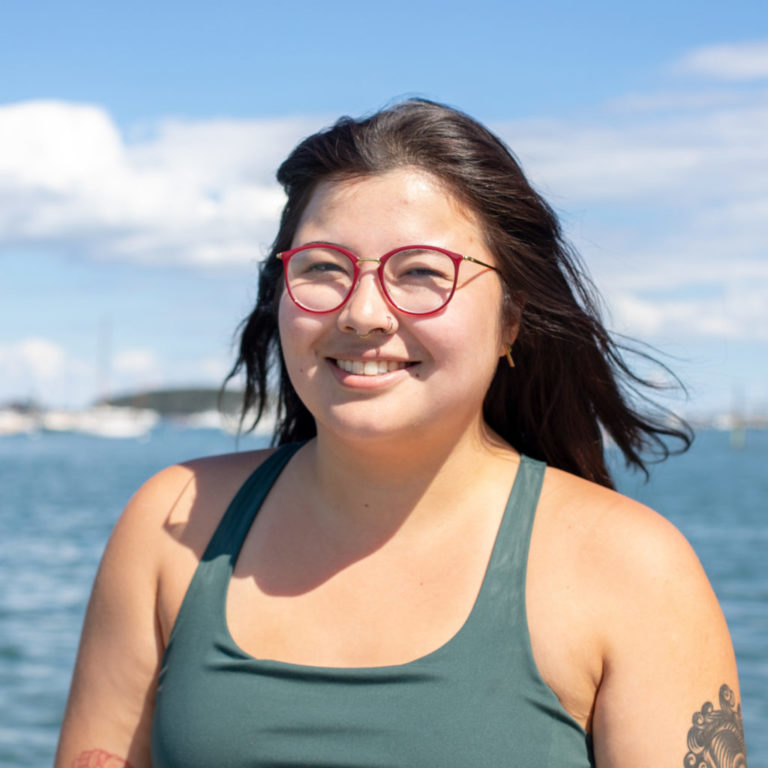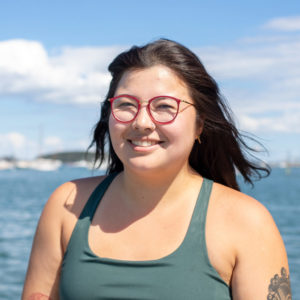 Part of living on an unbridged island is planning around the boats. While mostly reliable, they add another layer of planning to each trip you take to the mainland. Whether it's checking weather forecasts, calling in for a line number, or waiting in the stand by line, it can feel like a stroke of luck when all of these logistics seamlessly fall into place.
I'm happy to report that all of our travel plans went smoothly that day. We made it to our hotel in Waterville and the kids got to spend all evening swimming in the hotel pool and eating at Five Guys. The competition was a blast for the kids and even though they didn't win, their sportsmanship and teamwork alone were enough to be proud of. I can't predict if we'll have good luck with boats next year, but at least I have this year's trip under my belt.
Kaylin Wu works with the Vinalhaven school supporting technology integration from pre-K through 12th grade. She also fosters a growing LEGO robotics club and other technology centered after school experiences. She graduated from Simmons University with a degree in English and studio art.