A high-end housing development is being planned for a 1,000-acre peninsula on Howard Lake in Robbinston. Merriwood Sustainable Community is described on its website as "just beyond the edge of the paved world—a vibrant and comfortable oasis nestled within the splendor of the Maine wilderness. Completely off the beaten path and remote enough to be secure, Merriwood is within easy reach of all of the benefits of civilization."
The founder and partner behind Merriwood is Randall Solomon, a specialist in sustainability who has worked with local governments over a 20-year career. Living in New Jersey, he was in the midst of Hurricane Sandy when it hit where he lived in 2012. Drinking water and other supplies were delivered by trucks. Food was scarce, and he could not help but wonder what would happen if the trucks were to stop.
He sees a market for "people like me who aren't going to go homesteading but like that lifestyle…"
"I was concerned about the future, for me and my family," he says, so he started looking for a resilient community with local food sources, energy, drinking water, and more and that could weather the impacts of climate change.
Solomon looked all over New England and Canada and finally landed at Howard Lake in Robbinston. Weather that isn't too harsh, pristine lakefront, land for agriculture, and access to thriving nearby communities such as Eastport and St. Andrews were all draws.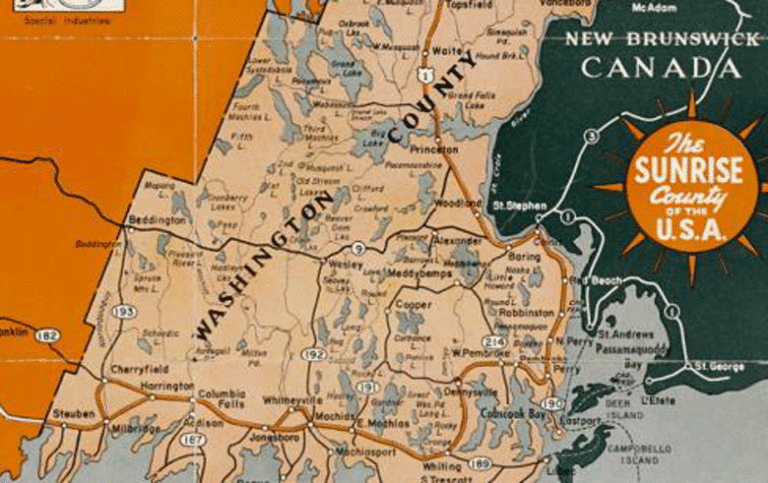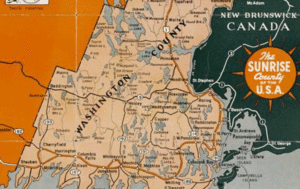 Merriwood will sell 44 lots that are configured to protect the shoreline and the quality of the lake's water, he explains. About 80 percent of the land will be in a conservation easement. Along with the 44 houses will be a lodge, farmer manager's house, and a guest house for homeowners who have overflow, along with a barn and outbuildings. Solomon says only the lodge will be visible from the lake.
The development should create some short- and long-term employment, says Solomon, during construction, and ongoing with maintenance, repair, groundskeeping, farming, woods management, road plowing, and house cleaning.
If the development is approved, homeownership at Merriwood would run from $1.6 million to over $2 million at the start, with $1 million of the cost described as a "buy in" to the community, which would include a homeowners association. There would be three different house models to choose from, with sizes from 1,000 to 3,000 square feet, though prices and models have not been finalized.
Solomon anticipates the community will primarily be for summer residents from any geographic area but most likely from the northeast and possibly from California and Florida. He sees a market for "people like me who aren't going to go homesteading but like that lifestyle, particularly in summer."
Despite the website's language about the remote and secure nature of the location, Solomon stresses that Merriwood would in no way be a community for "preppers" or people who want a survivalist way of life. A marketing firm is handling outreach to prospective buyers.
Chad Allen of the town planning board notes that property tax revenue "would be phenomenal," as much as $600,000. Public meetings will be scheduled when a formal plan has been submitted.
In addition to town review, the Department of Environmental Protection will have to issue permits.
Solomon also hopes to hold a public open house of sorts for local residents to learn about the project. He hopes to start residential construction this summer, with the Bangor based Maine Construction Group the partner builder.
"It depends on how quickly the reservations come in and the permitting process," he adds.
Information about the development is available at www.merriwoodcommunity.com.
This story first appeared in The Quoddy Tides and is reprinted here with permission.