Reflections is written by Island Fellows, recent college grads who do community service work on Maine islands and in coastal communities through the Island Institute, publisher of The Working Waterfront.
By Natalie Hyde-Petersen
I love libraries. The whole idea of making knowledge available for free makes the ideal of equality feel more attainable, and the simple presence of a library space in a community—whether or not it has all the bells and whistles—can be an important resource.
And beyond the objective benefits of a library, something about a community space dedicated to books just feels special. 
The public library here in Frenchboro is a unique place. I'm sure everyone who loves their local library says the same about theirs, but the Frenchboro library really is out of the ordinary.
The space looks like a lot of small town libraries, with a fiction room, a smaller space for non-fiction, and a children's room. There are a few desktops with internet access, and the décor consists mostly of beach rocks and pictures of the Maine coast donated by islanders. But what makes our space unique is that we have no librarian, and the doors are always kept unlocked. The library is an open community resource, day and night.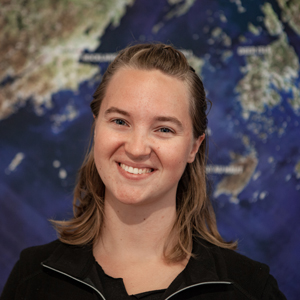 I first visited the Frenchboro library as a new resident on my first Sunday on island. Much to my surprise upon opening the always-unlocked door, I found a meeting of the library's board of directors inside. Even more to my surprise, rather than being asked to quietly find a book and be on my way, I was invited to join the meeting and provide my perspective as a young, new resident.
About an hour into the meeting, another unexpected guest walked through the door, this time a hiker visiting the island. He logged onto a library computer and went about his business quietly, until, on his way out, he asked to speak, and talked briefly about how valuable a resource the library had been for him on his several sailing trips to Frenchboro. He had used the computers to contact family and friends, and had checked out books, returning them by mail, to provide entertainment on long days on sailboats and uninhabited islands. 
The experience of this visitor and many others like him informed discussion for the rest of the meeting. We have no librarian on island and no hope of being able to pay one in the near future; with our small population, even manning a desk with volunteers a few hours a week can be a challenge.
The solution for the past several years has been to leave the library unlocked and open to any community members or visitors who may need it at any time.
This has not always been a perfect system: books go missing, things get broken. But leaving the doors open has had a positive effect as well; with the doors always open, the library is a community resource that embodies the spirit of equality that is at the center of the whole concept of a public library. In true islander fashion, members of the community steward the library resource as they are able; they re-shelve their own books, they tidy up, they turn off the lights on their way out. And without set hours, no one has to worry about their schedule making a visit to the library rare or impossible; when the wi-fi is down at home, when they need a quiet space to work, or when they are looking for a good book to read on the long ferry rides, the library is there and it's open. 
Natalie Hyde-Petersen works on after-school and summer-learning programs on Frenchboro. She also works with Maine Coast Heritage Trust to support community programs. Natalie graduated from Gordon College with a degree in linguistics.