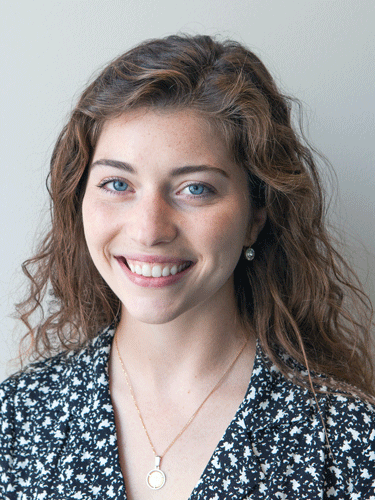 By Cortney Simmons
Between my pointer finger and thumb I can feel the dark green cloth of the sofa as I gently rub it against itself. I gaze out three great windows overlooking a spectacular, coastal view. As warm beams of light drape a dreamy haze on a sunny afternoon, I lay comfortably, soaking in the view outside my house, a home my parents made their own.
Father, a lobsterman and entrepreneur since the age of 11, has a relationship with the ocean. Far from the shore my father works tirelessly, bouncing over the waves in his boat to collect lobsters from traps as a means to support his family. Though it is second nature to him, a calling handed down by his forebears, I idolized this line of work as an honorable existence, and still do. I waited for father to return home, watching out the living room windows. 
Today, I am interning at the Island Institute, a non-profit that works to sustain Maine's island and remote coastal communities. The summer has been, in a word, enlightening, as I gain new perspectives on the culture of the place I grew up in. And while I think back to those childhood memories of sitting in my seventh heaven and acknowledge where I am today, I have not only gained new perspectives, but an immense appreciation for the place I call home.
This past spring, it was my goal to land an internship with an organization that worked towards protecting the environment. After previous experience in a media internship at the Island Institute, I knew the organization was centered around sustainability. While my original plan for the summer was to save the planet, the time I have spent at the Island Institute has not only been as fulfilling, but has also imparted tremendous personal growth.
The six-week Summer Lecture Series produced by the Island Institute has introduced me to the broad spectrum of ventures underway in Maine. From scientists to local celebrities, these speakers have shown me my hometown has a lot more going on than my younger, naive self thought. 
I was first personally affected by climate change after my father relayed to his family that the lobster industry just "ain't how it used to be." But after hearing an employee of the Island Institute discuss the causes of such devastation, I now realize the severity of Maine's vulnerability and the extensive work that goes into sustaining such a region.
It wasn't until I moved away for college to a city facing major social inequalities that I understood there is much to be learned from small communities. Respect, honesty, and trust were all values instilled in my hometown. And support is measured by what can be raised in a bake sale and bean supper after a community member's house burned down.
The Island Institute recognizes there is importance in Maine's remote communities. I have been surrounded by individuals who succeed in sustaining their origins, something I will hold with me for the rest of my life.
From where I started as the daughter of a fisherman, to attending university away from home, my parents gave me the chance to become whatever I want to be. But to be successful in my future endeavors, I must be mindful of where I am from in order to put my best foot forward.
At such a transitional time in one's life full of challenges and excitement, I hope to grow, and to do so by reminding myself of the values and morals I have within me, and how they got there. I'm sure I am one of many who feel eager and excited for the last year of college to come, but I can't help but be filled with emotion reflecting on my last few months living at home. A summer in Maine for some is an ideal getaway and an often-romanticized image, but as an upbringing, it's a gift.
Cortney Simmons is working this summer with the Island Institute's events and membership teams. She grew up in Rockland and will be returning to Syracuse University in the fall.