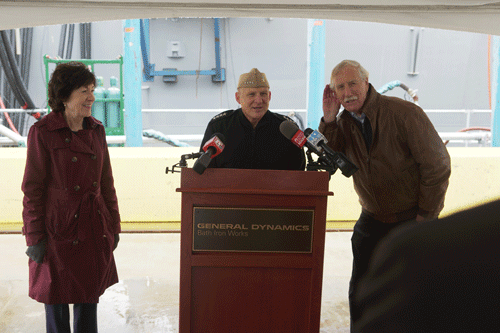 Sens. Susan Collins and Angus King visited Bath Iron Works on April 24 to join Admiral Mike Gilday, chief of naval operations to tour the shipyard, which is owned and operated by General Dynamics.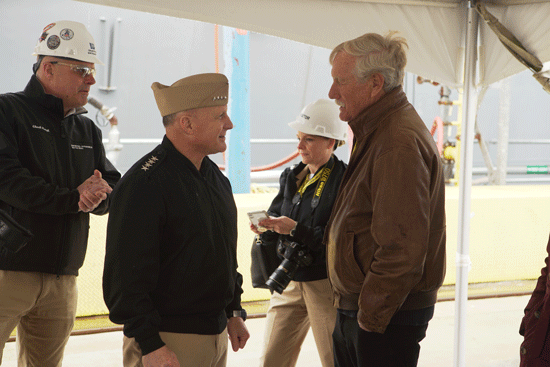 Collins, who is vice chairwoman of the Appropriations Committee is the ranking member of the Defense Appropriations Subcommittee. King is a member of the Senate Armed Services Committee.
In one photo, King can be seen pretending to listen closely as Gilday discusses the Navy's future shipbuilding needs. The USS Carl M. Levin, a DDG 120 destroyer under construction, was the backdrop for the event.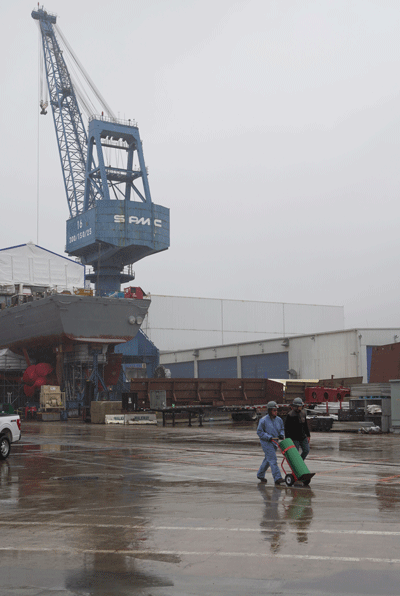 PHOTOS BY JESSE GROENING