Sebastian Belle, executive director of the Maine Aquaculture Association, has been elected president of the board of directors for the National Aquaculture Association.
Since 1984, Belle has established best practices and advised commercial aquaculture ventures around the world, bridging private and public sectors. He has dedicated his career to demonstrating global leadership in aquaculture and advocating for a sustainable working waterfront.
Prior to joining the Maine Aquaculture Assocation—a private non-profit trade association representing Maine shellfish, fin fish, and seaweed farmers—Belle was the state aquaculture coordinator for the Maine Department of Marine Resources.
Belle also serves on NOAA's Marine Fisheries Advisory Committee and on the board of directors of the Maine Fishermen's Forum, The Island Institute, and The Maine Aquaculture Innovation Center. He also serves as vice president of the International Salmon Farmers Association.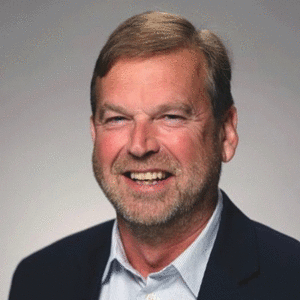 "Now more than ever, aquaculture needs to unify as a sector to balance innovation with long-term sustainability," said Belle. "Our seafood farm families, in Maine and across the nation, and the working waterfront depend on it."
Maine's aquaculture industry currently represents nearly 200 farms and more than 700 farmers who produce premium seafood—fin fish, shellfish, and sea vegetables—in Maine's cold, clean waters. The sector has been steadily growing in recent years, and its total economic impact has nearly tripled.
The Maine Aquaculture Association was established in 1978. Its mission is to support the state's aquatic growers in developing economically and environmentally sustainable business practices, to promote the benefits of aquaculture in the local food system, and to preserve Maine's heritage of a vibrant working waterfront.
The National Aquaculture Association is a U.S. producer-based, non-profit trade association founded in 1991 that supports the establishment of governmental programs that further the common interest of its membership, both as individual producers and as members of the aquaculture community.
For over 31 years NAA has been the united voice of the domestic aquaculture sector committed to the continued growth of the industry, working with state and federal governments to create a business climate conducive to success, and fostering cost-effective environmental stewardship and sustainability.