When I was asked about the prospects for 2022 here on our working waterfront, I immediately left my number with Hamilton Marine. Wayne called me back within three minutes. He said because of the COVID it would be hard to say what the next 12 months will bring.
My local boat builder said that the plague helped his business in 2021 and that he's looking forward to another exceptionally good year. He's heard the same thing from other boys in the business, and you probably have, too,
Even the man, who employs several people in his bottle/can recycling store, gave me a thumbs up when I asked him about 2022. It makes sense if you realize that many people would go hungry before they'd give up beer.
And if Coca-Cola wasn't one of Maine's basic food groups, Warren Buffet would have unloaded his $400 million dollars worth of Coke stock a long time ago.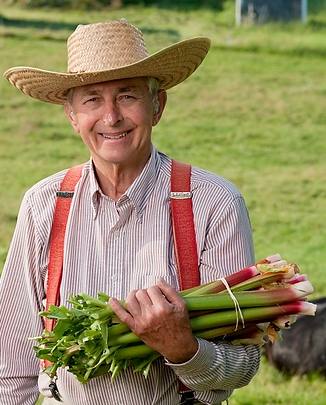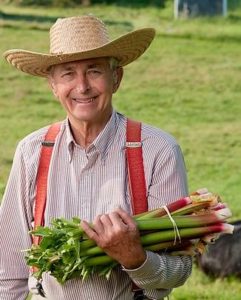 The number of beer cans found along the road is not an infallible index of local wealth. Many of the boys jettison the valuable cans so their wives won't know they already drank three on the way home.
A man who picks crabmeat is concerned about 2022. He says they are taking too many of the female crabs so "the male crabs have no one to mate with." It reminded me that when Nazi submarines kept the Irish fishing fleet tied up in World War II, within a couple years everything on the bottom bounced back.
It won't be in 2022, but there will come a day when tough economic decisions must be made here. We've heard from lobstermen that Maine's ice-cold salt water is warming up, but all the lobsters will have moved far offshore before you'll see me swimming in it.
When asked for his outlook on 2022, the senior citizen who bagged my groceries growled about the rising cost of food. I said nothing. But remembered that as a bachelor, I ate rolled oats every morning for nearly 20 years, and every time I bought a new box I threw away the cover and used the old one.
There came a day when I was paying twice as much for my oats as indicated by the price sticker. When I lived in Sweden in 1960 a dollar covered a wild night of exotic lovelies and ginger ale in the local dance hall.
But the first Swedish I learned was my aunt's mantra: "All things are so expensive nowadays."
When I went away to school and lived off campus, I had $5 a week to squander on food. So if the price of food shoots up in 2022 what makes it any different from any previous year?
A nearby farm recently sprouted a self-service storage facility. Trees and boulders are now being removed in the next lot. The smart money says more units will be in by summer.
In 2022 our coastal Maine neighbors, their garages crammed with things they will never need or use, will be renting a record number of storage boxes to store even more things that they will never need or use. Even then there is no room for snowmobiles, boat trailers, and four wheelers, which are left outside to rust next to mountains of colorful plastic toys.
It won't be in 2022, but there will come a day when tough economic decisions must be made here.
This surfeit of litter in our yards would convince any summer visitor that Maine coast natives have more money than they know what to do with. And when visitors are charged $300 a night at a Camden bed and breakfast they know where we got it.
No matter the year, January fills our hearts with hope: January means that we have survived four months of another winter on Maine's working waterfront and that in only six short months it will be warm again.
Robert Skoglund, who writes and performs under the name "The humble Farmer," lives in St. George.