When I joined Island Institute as president a little over three months ago, we were preparing for our 40th birthday as an organization serving Maine's islands and coastal communities.
We were founded in 1983—the year the English rock band, The Police, topped Billboard's year-end "hot singles" with "Every Breath You Take" and the year that 10-year-old Samantha Smith from Manchester began a Cold War peace mission through her correspondence with Soviet leader Yuri Andropov.
Richard Attenborough's Ghandi took best picture at the Academy Awards, Michael Jackson's international sensation "Thriller" was released, and the grip of a global recession was finally loosening around the U.S.
The way we work is as important as what we do because it grows the most important currency: trust.
It was a curious time for an organization focused on Maine's islands to come into this world. The challenges and cultural references of the early 1980s seem so very global.
From today's perspective, the founding of Island Institute was prescient. Had we known then that the Gulf of Maine would become one of the fastest warming bodies of water in the world, that access to affordable housing stood to become one of the defining challenges facing coastal communities and islands across the country, and that a simple demographic truism (more deaths than births over time can lead to severe labor shortages) would threaten our economic growth, we would have wondered what took us so long.
As a relative newcomer to Island Institute, my read of its history suggests that we have always been ahead of major trends.
Already in 1985, the Institute had launched our island schools program to ensure that even the smallest schools remained at the heart of community. We partnered with the state in 1988 to turn uninhabited islands into destinations for recreational use, eventually incubating the Maine Island Trail Association as its own organization.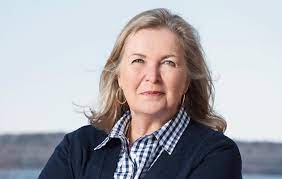 Our advocacy in the mid-1990s led the U.S. postal service to reverse its decision to close post offices on several islands, thus guaranteeing access to this service that is even more critical today.
This foreshadowed our pioneering work to bring world class broadband to rural communities, including those at the end of the most distant peninsulas or on islands. We're proud to have worked alongside more than 85 municipalities and helped them access yet another crucial economic development tool.
Our early island energy efficiency work in the 2000s ushered in clean energy, climate mitigation and adaptation, and marine economy programs. This work puts those who make their living on the ocean and the businesses that make coastal communities strong at the center of our work. It means that our commitment to protecting Maine's working waterfront, first detailed in 2005, has not waned.
At a recent dinner, I shared that while I was deeply honored to be at Island Institute to celebrate this important 40-year milestone, the more interesting question to me is what will we celebrate at our 50th? A very smart guest challenged me to answer my own question: what, in fact, will we celebrate?
While I cannot fully anticipate the next decade, I do know that our history must guide us. First, as a community development organization, we will only be as strong as the number of communities we listen to. The way we work is as important as what we do because it grows the most important currency: trust.
Second, the Gulf of Maine is our Rosetta Stone. Understanding changes in the Gulf of Maine will help us decipher the future of our coast, our economy, and our living environment—whether from the potential for shellfish and seaweed aquaculture, the changes in the lobstering industry, or infrastructure and innovations we can't yet envision.
Finally, we will inspire communities to build a smarter, climate-friendly, inclusive future without sacrificing their heritage. For us, heritage and community resilience have always gone hand-in-hand.
Ten years is not that far away, yet the Maine coast is changing in ways once unimaginable. Community development is not understood as a nimble, adaptive field. Our historically unique position, however, bridging decades of change among diverse, coastal communities, will strengthen our ability to anticipate rather than to react to change.
That is a history worth celebrating.
Kim Hamilton is president of Island Institute, publisher of The Working Waterfront. She may be contacted at khamilton@islandinstitute.org.