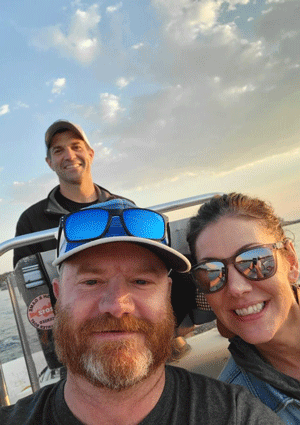 Given the distances and costly logistics involved, it might be easier for The Bleu Duck restaurant in Rochester, Minn., to serve its customers Rocky Mountain oysters instead of flying in fresh oysters 1,400 miles from Maine's Casco Bay.
A downtown culinary fixture for the past five years, the Bleu Duck has been busy cultivating a growing cadre of loyal patrons who know a good oyster when they taste one. Every Wednesday evening over the last three years they've been bellying up to the bar—Rochester's only oyster bar.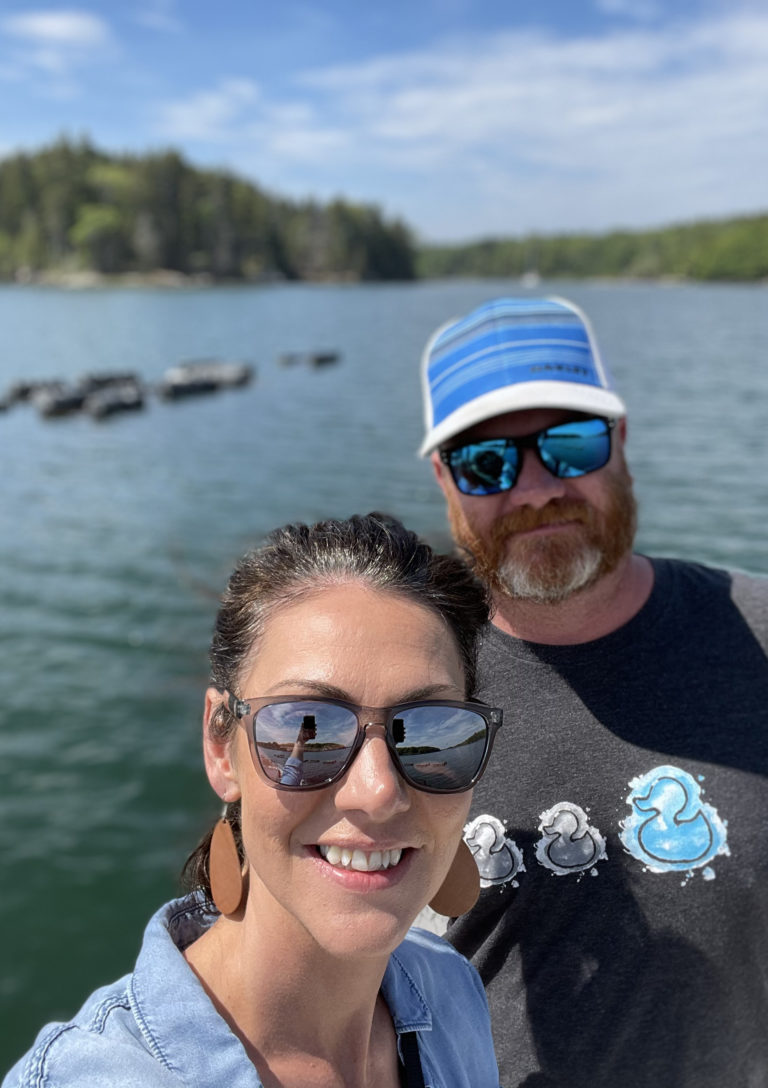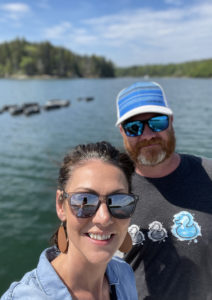 Fresh Maine oysters and other varieties sourced in British Columbia, Washington's Puget Sound, and Massachusetts are available throughout the week, but on Wednesdays oysters are $2 each, not $3.75, when paired with an oyster-centric wine list. On a typical Wednesday evening, the Bleu Duck's oyster cult goes through 600 oysters and more than a few cases of wine.
"Few people know the process required to get fresh oysters from a bay to a plate," said Erik Kleven, the executive chef who co-owns the restaurant with business partner Jennifer Lester. "A lot more goes into it than it appears. I went to culinary school on the West Coast, and oysters were something I've wanted to do here, and something no other restaurant in Rochester was doing."
It's working.
"We had a huge oyster night last night," Lester said on a Thursday morning in late July. "It's starting to be like that every day around here."
A chance encounter in Portland two years ago over oysters being served at the Fore Street Restaurant led to Kleven and Lester meeting Casco Bay oyster farmer John Herrigel. Ever since, the Bleu Duck has been sourcing oysters from Herrigel's surface-cage oyster farm near Herman's Island at Cape Smalls, the eastern-most point in Casco Bay.
Kleven and Lester visited Herrigel's oyster farm last fall. After a hands-on tour of Maine Oyster Company facilities near Phippsburg, the Bleu Duck's owners came to a handshake agreement with Herrigel to oversee annual cultivation and production of 5,000 "boutique" oysters to be served in land-locked Rochester.
"At this point it's a very casual and very experimental concept," says Herrigel, who founded the Maine Oyster Company in 2016, an aquaculture operation that now produces more than 20,000 oysters a year.
On a typical Wednesday evening, the Bleu Duck's oyster cult goes through 600 oysters…
"It started up this year, and it is a three-year growing process, so we expect our first deliveries in 2024," Kleven said.
"We've been talking about flying into Portland to show a small group how John does it. Our entire menu depends heavily on sourcing products from small farms around Rochester. People who eat here want to know where what we are serving is produced and who produces it. The same is true for Maine oysters."
"It's a cool concept," Herrigel said of a Bleu Duck group visit to Casco Bay, which may happen as soon as next year. "We'd use my farm as a base camp and takes them on tours of the region. It might be a group of restaurant owners or customers who are serious about Maine oysters. Or maybe even sommeliers eager to learn more about pairing wines with oysters."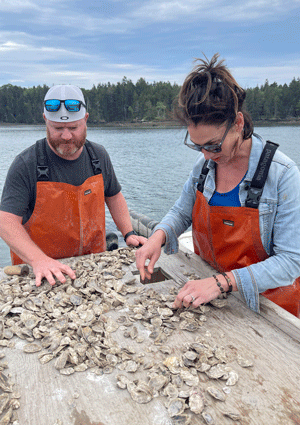 As director of events and front-of-the-house manager, Jennifer Lester serves as the Bleu Duck's sommelier.
"I am always looking and switching wines as much as possible," she said. "For oysters, we look for wines that are high in acidity and minerality to pair nicely with oysters and all foods. We carry a nice sparkling selection as most people think sparkling is the very first 'go-to' in oyster pairings. A lot of our whites we serve by the glass. Verdicchio, Chenin Blanc, rosé, and white blends pair extremely nicely. That is what I am working on with our staff, training them to upsell wines with oysters."
Novelist Tom Robbins once said: "Eating a raw oyster is like French-kissing a mermaid." So, what distinguishes Casco Bay oysters from Pacific Coast varieties?
"Eating a fresh raw oyster is like standing on a beach and inhaling the salt air," Kleven says. "Maine oysters are crisp and briney and taste of clean and cold water."
A frequent contributor to The Working Waterfront, Tom Walsh recently moved from Gouldsboro to Rochester, Minn.