Isaac's Storm: A man, a time, and the deadliest hurricane in history
By Erik Larson
Now that nearly everyone with a three-digit IQ has come to realize that "denial" is not just a river in Egypt, confronting the relentless challenges of climate change has emerged as a global priority, should life on Mother Earth be sustained in any recognizable form.
For years now readers of The Working Waterfront have heard again and again that the Gulf of Maine's relatively shallow waters are warming faster than any other comparable North Atlantic bay. This ongoing climatic and oceanographic reality is triggering well-founded concerns about the impact of higher seawater temperatures on commercial fishing and other aspects of coastal living.
It was a hurricane that killed as many as 8,000 people virtually overnight.
Just ten years ago, Maine enjoyed an abundant shrimp fishery and an extended scallop season. Not too long ago just off-the-boat Maine shrimp, still alive and kicking, could be had along Downeast roadways for a dollar a pound. Partial to colder North Atlantic waters, the tiny but tasty shrimp have since migrated north from Maine to Canada.
Meanwhile, Maine's lengthy and once-lucrative scallop season has been getting shorter every year with lower landing limits and rolling closings of stressed habitat. While consumer demand for Maine scallops remains high, yields are dwindling.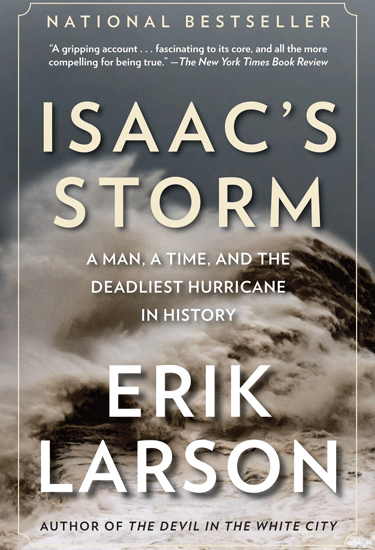 Besides algae blooms, sea rise, and changes in seawater temperature and salinity, the warming of the Gulf of Maine is also a prerequisite to coastal Maine's increasing vulnerability to strong, destructive, and deadly hurricanes, which are fueled by warm waters. The National Oceanic and Atmospheric Administration's best guess assessment of the current 2021 hurricane season—traditionally June through September—predicts a 60 percent chance of "above-normal" hurricane activity.
It's a grim prediction that comes on the heels of a record-shattering 2020 hurricane season, which included 30 named storms, including seven of 14 hurricanes that developed into Category 3 storms with sustained winds of at least 111 mph up to Cat 5 storms with winds of 157 mph and beyond.
Historically, coastal Maine is no stranger to hurricanes. In early September of 1954 twin hurricanes slammed New England's shoreline 11 days apart, at times with winds gusts upwards of 180 miles per hour. Hurricanes Carol and Edna submerged downtown Providence in 13 feet of water. The "twins" resulted in 564 deaths and 1,700 injuries while destroying or heavily damaging 9,000 homes and 15,000 boats as the two storms moved north into coastal Maine, where they left two dead and $40 million in damage.
Though not new, Erik Larson's Isaac's Storm is a remarkable, 1999 account of what remains the deadliest hurricane in American history. It's a must-read that delivers a meteorological and historical context for understanding the horrific potential of devastating hurricanes.
It's a carefully crafted, true-story account of an unprecedented and, given the crude weather-warning capabilities of the era, largely unpredicted storm. The Sept. 9, 1900, hurricane made quick work of Galveston, which was then the third-largest city in Texas. It was a hurricane that killed as many as 8,000 people virtually overnight.
Larson's patchwork of survivor accounts and endless other historical records represents contemporary historical writing at its best. As he does in his many other books, this modern-day historian blends real events with the actual men, women, and children involved—some who survived and countless others who did not. It's history well-done, not historical fiction, a genre that blends real events with a mix of real and fictional characters that can leave readers baffled by what "really" happened and to whom.
In true Larson style, Isaac's Storm is 273 pages of hypnotic narrative supplemented by 48 pages of notes, footnotes, and an index. It is, as an early literary critic put it, "thrilling, powerful, and unrelentingly suspenseful."
It's also a stark reminder to coastal communities 122 years later that in a modern era of unpredictable climate changes, Mother Nature is not to be taken lightly.
Tom Walsh is a science writer who has written for several Maine newspapers.