Despite today's fraught political discourse at the national level, local communities are finding ways to connect and find common solutions and work toward renewed innovation, compromise, and optimism.
That was the message from James and Deborah Fallows, journalists and authors of the 2018 book Our Towns: A 100,000-Mile Journey Into the Heart of America, which was a national bestseller and is the basis of an HBO documentary.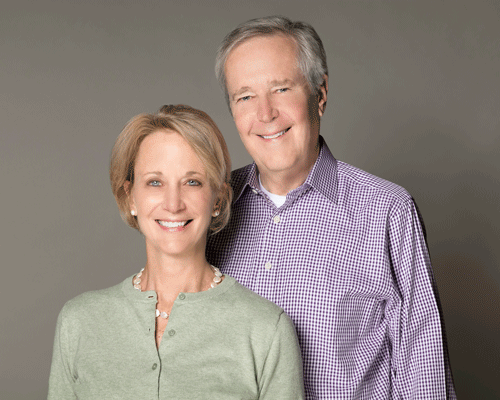 "The federal government is not going to come in and save your town. It comes from the people of the town."
—Deb Fallows
One of those towns was Eastport.
"We just kept going back again and again," said Deb Fallows.
The couple spoke during the eighth annual Build Maine Conference in June. The event, held virtually this year, offers workshops and presentations on transportation planning, real estate development, and public service.
The Fallows' project started in 2011, when they created a blogpost for The Atlantic asking readers to share stories about their towns. Within a week, they received over 1,000 responses. For the next five years, they traveled the U.S., hopping between cities and towns by way of small airplane.
On the ground, they saw a pattern of ingenious local initiatives in the face of economic shocks, political crises, and other hardships.
"Almost every place we went people said, 'The U.S. is really in horrible shape. But here, things are really moving ahead,'" Jim Fallows recounted.
In their conversations, the couple discovered themes around concepts such as inclusion and exclusion, rapid growth and rapid decline, shifting demographics and inequality.
They also identified "elements that scream success in a small town," said Deb Fallows.
Elements included community identity and self-invention.
"The federal government is not going to come in and save your town," she said. "It comes from the people of the town."
Identity is manifested in any number of ways. Many communities, for example, are embracing the public arts to leverage tourism.
She cited public sculptures in Rapid City, S.D., and Northern California's plein air arts festivals as examples.
Eastport is a good example of a community that sponsors artists "from away" as a way to invite fresh perspectives, she said.
"Artists come in and see things and are able to express that with a different attitude," she said.
Jim Fallows cited the importance of institutional innovation and "re-creation" for maintaining resilient communities.
"I was personally impressed by the way the community colleges in general were filling a historic role of educational opportunity" by providing second chances in new economic activity and attracting new participants, he said.
A related development, he said, is the growth of technical training opportunities.
"Technical training used to be seen as a penalty, something those not on a successful track were consigned to," he said. But today's trainees are emerging to solid, well-paying jobs.
Public libraries also play an important role in community life, said Deb Fallows.
"People are starting to acknowledge and understand the value of public libraries," she said. Libraries are no longer just about books. "They're social and civic centers, educational centers, tech centers."
That became apparent during the pandemic, when libraries helped distribute food to children, lent broadband "hotspots" to students with inadequate home internet, opened hotlines to lonely seniors, and assisted with contact tracing.
"They're speaking at a granular level to the local community," she said.
Another distinguishing feature of successful communities, the couple said, was intentionally making themselves open to new demographics. What did it all come down to?
"People were managing to set aside poisonous national issues and work on local issues," said Jim Fallows.
The couple said they intend to keep the conversation going through their new organization, Our Town Civic Foundation (ourtownsfoundation.org), which is intended to help communities share ideas.
"The mission is to connect people like you with your counterparts across the country," said Jim Fallows.