Maine's getting old, faster than any other state. Now is the time for "policymakers and lawmakers to think boldly about how best to address Mainers' needs for long-term care services."
That call to action was issued more than a decade ago. The 2010 recommendations by experts convened by the Maine legislature then fell into a bureaucratic black hole.
Last year lawmakers formed another panel to study eldercare services, and guess what? The only real change, other than the date on the report's cover, is the severity of the crisis. That prompted a few experts who served on both panels to declare: "Enough already, we know what needs to be done."
The root of the problem is Maine's unrealistic reimbursement rates…
Maine no longer has the luxury—or political cover—to ignore eldercare. Years of inaction mean that the crisis has hit home to many Maine families and the providers who deliver that care. Small, nonprofit residential facilities, which serve Maine's rural communities and islands, are struggling to keep their doors open. Waiting lists for in-home care across the state exceed two years or more—if it can be had at all. This year the first wave of baby boomers turns 75, meaning that demand is going to surge.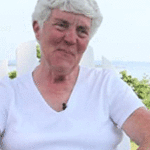 The root of the problem is Maine's unrealistic reimbursement rates for MaineCare, the health insurance program for low-income residents. One in four Mainers (some 345,000 people) depend on this program. Current rates don't come close to meeting the cost of actual care.
In addition to being inadequate, the rate-setting process itself is inconsistent and often lacking in data justifying how and why the rates were established. As a result, providers can't budget with any confidence.
The failures of MaineCare extend beyond a lack of adequate funding and transparency. The reimbursement gap fuels the extreme shortage of caregivers, even as jobs go begging. Facilities that depend on MaineCare simply can't afford to pay competitive wages.
"In our current environment, any MaineCare rate that does not consider market forces will not be sufficient to allow providers to compete for workers," according to Jess Maurer of the Maine Council on Aging.
Caregivers shouldn't be expected to work at below-market rates. (They are kind-hearted, but they need to live, too). Residential care facilities and service providers not dependent on MaineCare reimbursements can pay above-market rates and offer signing bonuses or other perks beyond the reach of facilities that do care for thousands of low-income Mainers.
Maine's inattention to its eldercare network is reflected in other ways. The job classification system is archaic. The term "direct care worker" encompasses at least six or more jobs, each with its own certifications. Entry-level training should be uniform for these positions and a career ladder created to encourage workers to upgrade their certifications.
Training programs are out of date. In one instance, a program was halted because the textbook, published in 2003, was no longer in print. There is little recruitment or outreach to potential employees, even as demand for workers soars. Employers are in bidding wars for workers; non-profit providers almost always lose.
Providing in-home or community-based residential care is much less expensive than providing care in nursing homes or hospitals. Yet the MaineCare reimbursement system is biased toward the costlier options.
Surveys consistently show that elders would far prefer to remain in their own homes with assistance than be shipped off to large congregate care facilities. And our recent experience living through the COVID pandemic proved that nursing homes and hospitals were dangerous places to be. Who wouldn't want to remain at home?
In Washington, the Biden administration has elevated the need to support eldercare as part of its American Rescue Plan. That's welcome news, long overdue. But Maine can't afford to wait for federal help.
Rep. Jessica Fay, D-Raymond, co-chair of the Legislative Caucus on Aging, recently introduced An Act to Implement the Recommendations of the Commission to Study Long-term Care Workforce Issues (LD 1573). The bill addresses many of the weaknesses identified in both the 2010 and 2020 reports. As the experts said, "We know what needs to be done."
Now, let's do it.
Susan Q. Stranahan is president of the board of the Island Commons, a seven-bed residential care facility on Chebeague Island. The Commons has served Chebeague and the Casco Bay community since 1999.