Little Big Year: Chasing Acadia's Birds
By Richard Wayne MacDonald
Review by Carl Little
Birds, says field biologist Richard MacDonald of Bar Harbor, have been "a unifying theme" in his life. At age ten MacDonald was banding ducks and in college he carried binoculars wherever he went. He spent time monitoring birds for High Peaks Audubon on Lake Champlain. And for the past several decades he has led birding expeditions, local and way away (Antarctica), while running the Natural History Center on Mount Desert Island. His license plate reads GANNET.
In 2018, in honor of the 100th anniversary of ratification, by the U.S., of the Migratory Bird Treaty Act, MacDonald set himself a goal: to identify as many species of birds as possible in Hancock County. His "little big year" was not, he avers, a competition, but rather about learning while "wholly immersing" himself in an ecology that makes him "immensely happy."
"So much of bird-watching could more aptly be labeled bird-listening."
Little Big Year: Chasing Acadia's Birds (paperback, 467 pp., $19.95) chronicles that ambitious feat of avian identification. Starting on a bitterly cold Jan. 1, date of the annual Schoodic Christmas Bird Count, he recounts in a diary format his sightings. Fittingly, the first species jotted down is the Maine state bird, the black-capped chickadee.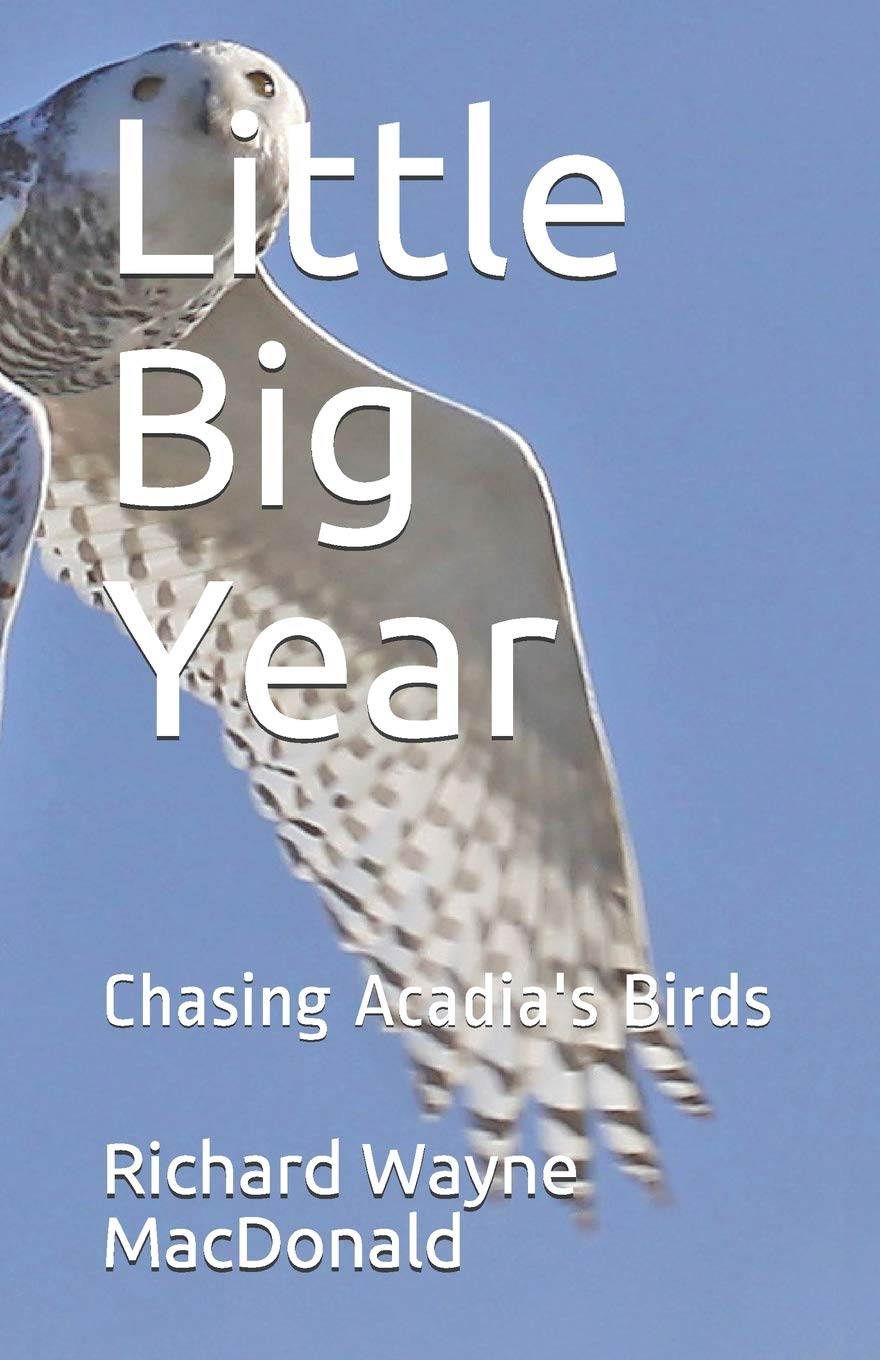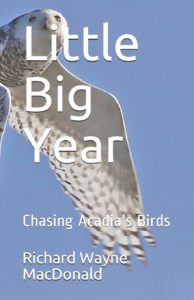 MacDonald is a natural storyteller, a skill honed by years of leading fellow bird aficionados on wild snow-goose chases. He can be self-deprecating and funny, then informative and serious. His cultural references are often entertaining: "If red-breasted mergansers, with the spiky feather crests, are the punk rockers of the bird world, then the male hooded merganser is Marie Antoinette or Jackie Kennedy, all sharing a bouffant headdress." Elsewhere he quotes lyrics from Oklahoma as he watches a red-tailed hawk; a grasshopper sparrow's "robust" beak reminds him of Cyrano de Bergerac's oversized schnoz.
In addition to sharing in MacDonald's excitement at adding birds to his list—he often resorts to exclamation points as in "horned lark!"—the reader learns fascinating facts about regional birds, natural history, and the evolution of birding. He revisits some feel-good stories, like the revival of the Atlantic puffin in Maine, while highlighting a few of the negatives, including cat predation on birds and the Trump administration's rollback of bird-protection regulations.
"So much of bird-watching could more aptly be labeled bird-listening," MacDonald notes at one point. Long-tailed ducks repeat ararat, mount ararat while the northern saw-whet owl features what he calls a "back-up beeper call" consisting of toot repeated with regular syncopation. Describing variations of the Savannah sparrow's see-say call, he explains that birds can have regional dialects.
The book is replete with shout-outs to fellow birders, among them Craig Kesselheim, Jane Porter, Bill Carpenter, Mike Peterson, Rob Packie, Ed Hawkes, Seth Benz, Catherine Schmitt—and James Bond, the renowned ornithologist who wrote Native Birds of Mount Desert Island (1969) and whose name was appropriated by Ian Fleming for a certain British spy.
MacDonald also promotes eBird, the "citizen science portal" for collecting bird observations, and reviews bird guides ("they are all good," he declares diplomatically).
His wife, Natalie Springuel, a founder of the National Working Waterfront Network, is oft-credited as collaborator and their ten-year-old daughter Anouk appears from time to time to test his birding passion.
The timing of the publication of Little Big Year: Chasing Acadia's Birds is impeccable. With the increased interest in birding brought about by the pandemic, MacDonald's book is bound to attract a larger readership as everyone seeks away-from-crowds pursuits. Residents of Hancock County are especially fortunate: The author shares all the best spots for finding birds.
Whether it's a homely turkey vulture or the "charismatic megafauna" snowy owl, MacDonald greets every bird with affection and respect.
"I believe that birding can be a gateway to the greater good of environmental conservation," he states. This book backs him up, beautifully.
Carl Little writes about art and reviews books for several publications. He lives on Mount Desert Island.