Tom Meyers has spent his professional life as an active member of working waterfronts. After serving in the U.S. Coast Guard for 28 years and as the head of the Portland base, Meyers then spent 13 years as a transportation and waterfront coordinator for the city of South Portland.
While a senior officer in the Coast Guard, he was an ad hoc member of the Waterfront Alliance, a non-profit devoted to protecting the Port of Portland and advocating for the working waterfronts of South Portland and Portland. Now, he's the chair of the executive committee. Following decades of work in diverse capacities along the waterfront, Tom Meyers is spending his time in the community facilitating conversations. And he isn't afraid of the tough ones.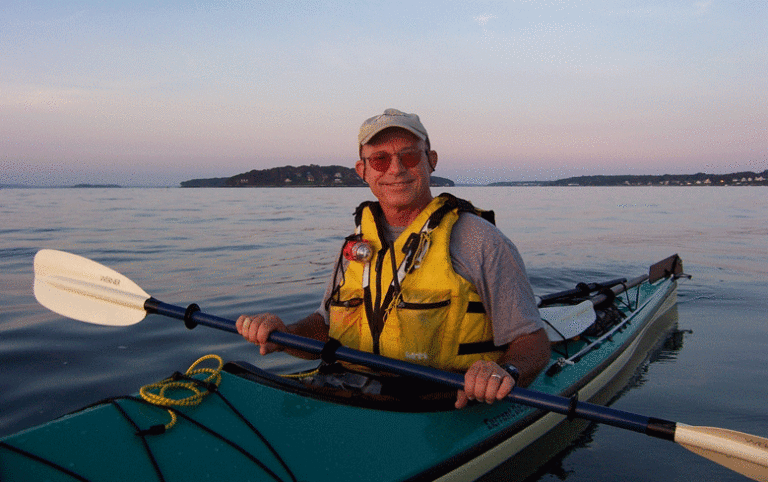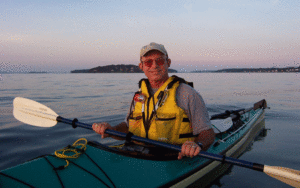 The interview has been edited for length and clarity.
The Working Waterfront: So why have you stuck around with the Waterfront Alliance for so long, through so many changes?
Tom Meyers: Frankly it's a great way to stay connected with a lot of people I worked with and came to respect in the industry. A lot of the folks that continue to participate are very active in the working waterfront in some form, so you're constantly seeing the same faces in different venues.
In the Waterfront Alliance, we've got a wide range of people together, asking "What is a topical interest for all the kinds of stakeholders on the working waterfront?" That has become the strength of the organization. We aren't shy about contentious issues or things that are hard to talk about, and we approach them in a collegial way.
I have no dog in any hunt now. I'm not an advocate for anything in particular other than bringing people together to talk.
WW: One of the tenets of the Waterfront Alliance is to "promote inclusive conversations on waterfront and harbor issues." What does inclusivity in this case mean?
TM: Maine is all about connections and people, and not "who you know" so much as the fact that you recognize someone, who they are and what they represent. I do this because I think it keeps the right people connected. You know who's who in the zoo. I don't know everybody, but I know someone who knows everybody.
If you've got a finger that's going to touch salt water either in South Portland or Portland, you're included. If you don't have a finger that's going to touch salt water, you're still included. What we've realized is how much of what happens on the working waterfront impacts the rest of the community and the state.
WW: What's going on with dredging along the Casco Bay piers?
TM: For lots of different reasons, those finger piers outside of the federal channel have become increasingly inaccessible at certain ranges of tide. So the Alliance involved the Casco Bay Estuary Partnership and some others to help us identify some options for dredging. Most of the dredging was going to have some sort of contaminant in it, so we knew we would have to find a cost-effective, environmentally friendly way to dispose of these dredge spoils.
Also, access to the water on the working waterfront is precious, by whatever type of vessel needs it to do the work for which they are intended: trawlers, lobster boats, cruise ships, pleasure craft, ferry. That's why these non-federal dredging efforts alongside piers and wharves in Portland are so important.
Our goal is to bring the right people together to talk about it, and then let them figure out the next steps. So really, management of the dredge project got handed off to the board of the harbor commission.
WW: How is aquaculture being integrated into Portland?
 TM: This is where this interview is kind of goofy. I just know someone who knows someone in aquaculture. I don't know jack about aquaculture!
We've had meetings about the state of the aquaculture industry and the state of regulations surrounding aquaculture. Patrick Arnold from the New England Ocean Cluster was our speaker recently. We just asked, "What do you need to make this happen? Is it a space issue? Is it a policy issue? What is it that you need?"
When I read that there's great conflict, say between property owners and aquaculturists, or fishermen and aquaculturists, I would say that if they talked it out in a reasonable way, they would realize they probably have some shared interests. There's some stickiness there. But my sense is that the way to approach the issue is asking, "What are you trying to do and is there a way we can do it together?"
What to you does an ideal, healthy working waterfront look like?
TM: Compatibility between the ideals of the community and the ideals of the commerce. The success of a working waterfront is its diversity, and its flexibility to be able to pivot so that it can do the things that keep it sustainable.