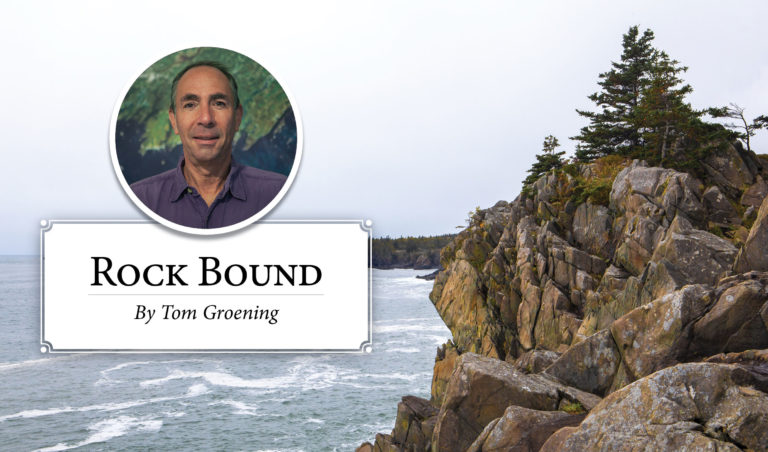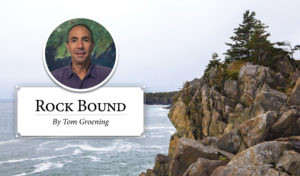 As I've confessed before, history intrigues me, and more so with each passing year. Maybe it's a function of age, since there's more to look back on than ahead to as I slide through my 60s.
One form this interest takes is classic movies. And actually, I've been hooked since seeing Citizen Kane as a 13-year-old. I also took several film classes in college, studying some 1930s and '40s classics.
I love Turner Classic Movies, and lately, I look forward to the Saturday night feature, Noir Alley, which screens obscure film noir titles, movies that don't quite make the best-of lists—quirky, done on a cheap budget, or just plain twisted.
I've done some web sleuthing but can't find anything about where LaBar lived.
The host, Eddie Muller, introduces the film with some context and trivia, and then at the end, adds more. Several weeks ago, the selection was The Killer That Stalked New York (1950), about a near-pandemic of smallpox.
The femme fatale is patient zero, smuggling diamonds from Cuba to the city. She becomes sicker and sicker as detectives close in on her. At the same time, health officials begin to see cases of smallpox, and are frantically trying to find the source. Finally, the cops and the docs cross paths and realize they're searching for the same person.
Midway in the film, we see health officials explaining the problem to the mayor, who then meets with vaccine manufacturers and pressures them to up their production. Then it's a montage of people lined up around the city to get their "scratch-scratch," as it's called. The mayor is photographed by newspaper reporters getting his vaccine.
But we also hear people refusing it, calling the vaccine poison. A guy in a barbershop dismisses the mayor's vaccination as a publicity stunt. Sound familiar?
At the end of the film, the host returned to note it was based on an incident from March 1947 when Eugene LaBar, a rug importer returning from Mexico to Maine by bus, stopped off in Manhattan with this wife to see the sights, and got very sick and died. It took a few days, but it was determined that he and 11 others in the city had smallpox.
In the following three weeks, six million people were inoculated, the largest mass vaccination in New York history.
I've done some web sleuthing but can't find anything about where LaBar lived. Contact me if you know.
My second history nugget concerns the time before I moved to Maine in 1983. We know Angus King served as Maine's independent governor from 1995-2003. But in the decade before I moved to Maine, the state also asserted its independent streak, electing insurance executive Jim Longley as governor.
I didn't know much about him, other than that he served one term—1975-1979—and that his son James Jr. served one term in the U.S. House, elected during the 1994 Newt Gingrich ascendancy. I also got to know his daughter, Susan, who was a Democratic state senator from Waldo County, where I live.
A friend and colleague, Bangor Daily News editorial cartoonist George Danby, loaned me a short book published by Penobscot Bay Press, The Year of the Longley, and around Christmas, I read it. In fact, I couldn't put it down.
Written by Willis Johnson, a former AP reporter and speech writer for Gov. Ken Curtis (who preceded Longley), it's a witty, sometimes snarky account of Longley's tenure. To hear Johnson tell it, Longley was temperamentally unsuited for the job—thin-skinned and given to bullying—and unwilling to retreat from business conflicts of interest.
Sound familiar?
Actually, Longley comes off as a more temperate version of Paul LePage, with none of Donald Trump's populist charisma. I now know why Angus King took pains to differentiate himself from Longley.
My last nugget came as a gift from David Platt, former editor of The Working Waterfront. He kindly dropped off a large, framed lithograph of Horace Greeley, he of the famous "Go West, young man" exhortation. The image, signed and dated June 30, 1872 by the subject himself, had belonged to the late Mike Brown, a journalist from my neck of the woods who often wrote about lobstering and other fishy topics for Island Journal.
Greeley was a journalist and founder of the New York Tribune, as well as a member of the U.S. House of Representatives. Greeley also ran for president on the Liberal Republican Party ticket and lost to Ulysses Grant.
David said a working journalist should own the portrait, and when I retire, that I should bequeath it to a fellow scribbler still in the biz. I will.
Tom Groening is editor of The Working Waterfront. He can be contacted at tgroening@islandinstitute.org.