Do elections hold a mirror to our values, fears, dreams, and desires? Or do the choices we make on the ballot drift this way and that, just as our tastes in music and films do? Both may be true.
But trying to explain why people voted this way or that is a risky business. Let me illustrate. What did you wear at that last Zoom meeting or trip to the grocery store? You didn't randomly choose clothes from your closet, and the clothes in your closet were not randomly purchased, either. In fact, if someone buys you a sweater in a fabric, color, and pattern that makes you recoil, I bet you rarely if ever wear it. Why?
If you were to try to explain, you'd struggle to find the words, because how we present ourselves is a gut-level choice. I believe the same is true when it comes to voting.
In 1960, Richard Nixon landed 57 percent of the vote here to John Kennedy's 42 percent.
So I won't explain why Mainers voted as they did, rejecting Donald Trump statewide, yet reelecting Susan Collins; giving Trump the 2nd Congressional District, yet reelecting Democrat Jared Golden there. But I have observed trends.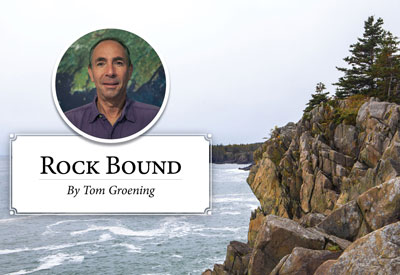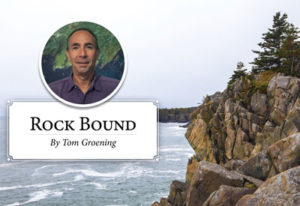 In my 37 years in Maine, I've seen the state go from reliably Republican to Democratic leaning. How far was the journey? In 1960, Richard Nixon landed 57 percent of the vote here to John Kennedy's 42 percent. In Maine, Gerald Ford topped Jimmy Carter in Ford's failed bid in 1976, and it wasn't until 1992 that a Democrat—Bill Clinton—carried the state. That Democratic trend continued: 1996, 2000, 2004, 2008, and 2012 saw that party's nominee carry the state.
In 2016, Hillary Clinton carried the state as a whole, but Donald Trump garnered one electoral vote by carrying the state's 2nd Congressional district.
Digging a little deeper, we see evidence of Maine's independent streak. We elected nonpartisan Jim Longley governor in 1974, and in 1994 and 1998, we also chose Angus King for that post. King also won a U.S. Senate seat as an independent in 2012 and 2018.
Since we cover the state eight coastal counties, let's focus there. In 2016, Hillary Clinton carried seven of the eight coastal counties; Trump won Washington County. This year, the trend held.
And we'll add median age and income (provided by the Island Institute's Meghan Grabill). Biden won York (55 percent; median age 44.9, median income $65,538), Cumberland (66 percent; 42.1, $69,708), Sagadahoc (57 percent; 46.9, $62,131), Lincoln (54 percent; 50.7, $55,180), Knox (59 percent; 48.4, $55,402), Waldo (51 percent; 46.2, $51,564), and Hancock (55 percent; 48.5, $53,068).
Trump took 59 percent in Washington County, where the median age is 48, and the median income is $41,384. Nationally, the median age is 38.2 and the income is $64,324.
In Waldo County, where I live and where Biden triumphed, there was the "Trump line," with inland towns favoring the incumbent. Belfast gave Biden 67 percent, while in Freedom, Trump landed a bit over 50 percent.
Let's take a look at some salty towns. In Eastport, Biden landed almost 57 percent of the vote. In Stonington, the former VP took almost 64 percent. And in the Knox County island community of Vinalhaven, Biden got 63 percent but in Friendship, Trump took 64 percent.
Heading south, Wiscasset voters gave Biden 48.2 percent, and Trump 48.1 percent. In Bath, Biden got 66 percent. And in South Portland, Biden got 74 percent.
In the early 2000s, I heard former State Planning Office director Evan Richert say in the towns along the immediate coast, residents who were not born in Maine outnumbered those who were born here, at least from the Piscataqua River to the Penobscot River.
That was the lede in my story for the Bangor Daily News, which featured it on the front page. I later learned that a conservative radio talk show lambasted me for reporting this fact. But it's an important way to understand the state electorate.
Fifty years ago, Maine was more isolated, even from its New England neighbors. Back to the landers arrived, and later, younger retirees whose bank accounts went further in Maine than in Connecticut.
After the 9/11 terrorist attacks, many chose what they saw as a simpler, safer way of life here. That same draw is bringing those we might call COVID refugees. Realtors are saying one is four home buyers are coming from out of state, and nowhere are home sales more heated than along the southern coast.
Maine is changing, and voting is only one way it shows.
Tom Groening is editor of The Working Waterfront.