Over the past 20 years, the Island Institute's Island Fellows program has invested in island and coastal communities from Casco Bay to Eastport. Though the program is well known on the 15 year-round island communities, expanding the organization's impact into other regions is an important part of creating a thriving coast. This year, four of our eight Island Fellows are adding capacity and technical expertise in coastal communities in Downeast Maine's Hancock and Washington counties.
Adding the energy and passion of our Island Fellows to this part of the state means investing in some of Maine's smallest, oldest, and most remote communities. The region has some of the highest levels of unemployment and includes the five coastal communities with Maine's lowest median home income. Yet the region is an essential part of the state's marine economy, hosting important international trade ports and communities that land millions of dollars of lobster each year.
We know that rural communities matter and helping the organizations that help to foster vibrant communities will help to keep our Downeast communities shining as bright as those first-in-the-nation sun rays for which they are known.
—Andy Theriault, project lead for Island Fellows program
Hannah Greene//Down East Institute//Beals Island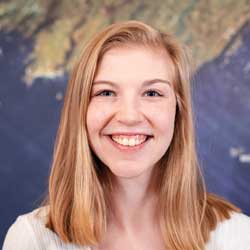 Greene has called the MidCoast her home since she was eight years old. She graduated from Wheaton College in 2020 with a B.A. in environmental science and double minors in public policy and public health studies. She will be based on Beals Island, working with the Downeast Institute supporting educational programming and community research projects.
Mark Macey//Eastport Arts Center//Eastport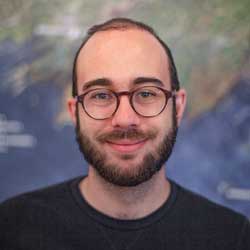 Macey works with the Eastport Arts Center and its constituent groups to develop  and implement youth and adult programming. He also helps the staff with events both on and off-stage. A graduate of Dell'Arte International's PTP, he also holds a B.A. in theatre studies from the University of Utah.
Dylan McBride//WCCG, Women for Rural Healthy Living//Milbridge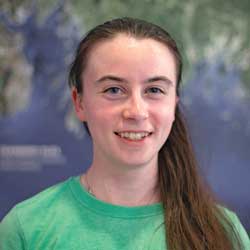 McBride is working with the Washington County Council of Governments and Women for Healthy Rural Living to develop and implement the Bike Bus, a bicycle repair and riding program for youth in Washington County. The program provides free bicycling-related programs for youth to improve physical and emotional health, build social and mechanical skills, introduce children to outdoor recreation assets in their community, and build interest in environmental stewardship. She has a B.S. in medieval studies from Smith College.
Raina Sciocchetti//Sullivan-Sorrento Historical Society//Sullivan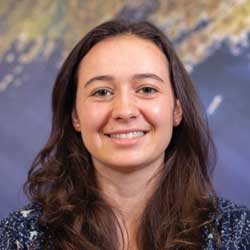 Originally from Northern California, Sciocchetti graduated from Unity College with a degree in environmental writing and media studies. She is supporting the Sullivan-Sorrento Historical Society to support the development of new programs and broaden its support.