The Curious World of Seaweed
By Josie Iselin (2019)
Just being told something seems curious makes you curious to know more about that, yes? And so Josie Iselin's newest book, The Curious World of Seaweed, promises and delivers–probably more than you ever knew you'd enjoy knowing about seaweed.
This is familiar ground for Iselin, building on her 2014 book, An Ocean Garden: The Secret Life of Seaweed.  Both books cast the same spell. The visual imagery entrances you first. A designer and artist, she has made illustrations of many objects we would find on the coast, beachcombing or studying tidal pools, but when Iselin makes pictures of these things on her flatbed scanner, the colors, details, and shapes are intensified to reveal what we might not have otherwise noticed or appreciated.
Just about every page of this beautiful book holds an illustration, a modern-day herbarium, as it were.
Iselin confesses that initially, perhaps due to her "artist's instincts," she could "not grasp the passion or commitment to phylogeny or precise naming and placing," but "I now see the taxonomist as the scientist most interested in the algae for itself."
This book is homage to some of those scientists, many of whom are women. Their "lineage of learning about macroalgae, the field of phycology" includes a "fascinating line of scientists and explorers," she writes.
"Appreciating a particular kelp or seaweed as an original explorer did, or a specialized phycologist might, can reveal an algal-centric perspective that will be helpful as we pick our way through the weeds of climate change, warming oceans, and depleted fisheries. As we grapple with concepts such as carbon sinks and ocean acidification," she explains, "it is imperative that we recognize the role kelps and seaweeds play in complex nearshore ocean systems."
Beginning in the 1700s, Europeans exploring the Pacific coast of North America by ship often included scientists and naturalists who were collecting specimens for study. But interest in seaweed certainly didn't begin with their "discoveries." Indigenous peoples have, of course, known and used seaweed for thousands of years.
The field is also indebted to a group of women in California in the 1800s, who gathered various seaweeds from around the Monterey Peninsula for the botany department at University of California, Berkeley, with "meticulous pressings of their algal finds." In fact, the collection there—at the University Herbarium—has become central to the study of marine algae of the Pacific coast, holding 50,000 specimens from California alone.
Iselin marvels: "Alongside the pressings are the historical lithographs that were the visual accompaniment to the original published descriptions of a seaweed's form and aspect—all part of the naming process. One does not think of taxonomy as a visual discipline, and yet it is spectacularly so."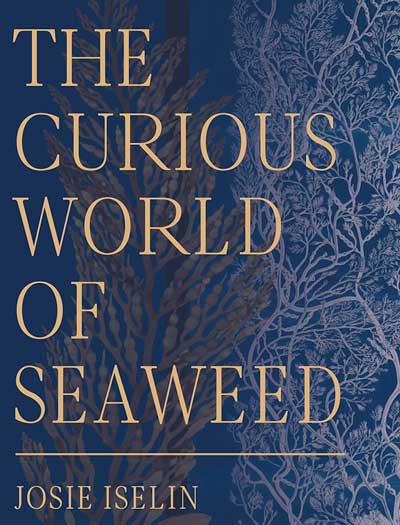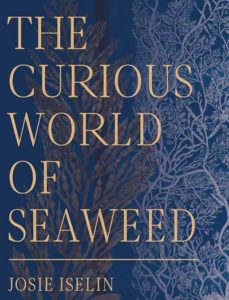 Just about every page of this beautiful book holds an illustration, a modern-day herbarium, as it were. While many are Iselin's own, providing close-up opportunities for the reader to study the 15 specimens she delves into, she also includes examples from the University Herbarium and other collections. With a few, she combines her own rendering of the specimen with a historical one.
The book is an extravaganza of the art of seaweed, but that's not all. For each of the varieties she looks at, their history, scientific nomenclature, ecological roles, human uses, and environmental threats are also discussed.
The book's focus is the North American Pacific coast, from Baja California in Mexico to Canada's British Columbia. Iselin lives in San Francisco and describes her own regular forays of seaweed viewing and collecting in that area.
But Iselin's family also call Vinalhaven home. Her previous seaweed book contained many specimens found there. This California-dominant volume includes a generous two-page picture, an outlier near the book's end, of Irish moss.
Iselin notes: "An Atlantic seaweed not found in the Pacific Ocean. Collected in Penobscot Bay, Maine." I think of that as a shout-out from Iselin to all us East Coast readers, especially those familiar with the Midcoast here. Beauty and utility in the seaweed world exist everywhere; Iselin is helping us see it and care about it.
Tina Cohen is a seasonal resident of Vinalhaven.