By the time Kaja Veilleux, owner of Thomaston Place Auction Galleries, was 15 years old, he had already spent half his life tramping across Maine and Canada with his father and grandfather examining, assessing, buying, and reselling a wide variety of objects of varying value. But he'd never acted as an auctioneer himself.
Then, one night, attending an "old time auction" with his grandfather, who was acting as the auctioneer, his grandfather turned to him and said, "Kaja, you want to come up and spell me for a minute?"
Veilleux jumped at the chance. "I walked up on stage and started selling," he said. "I've been selling ever since."
In the 50 years he's run his own business, he's seen a lot of changes and he's been responsible for some popular innovations, such as free appraisal day, which allows people to take their items to him for a free review.
The energy you can get in the room … with face-to-face clients—there's no price you can have for that.
These days, his business on Route 1 in Thomaston handles all kinds of personal property, from, as he says, coins to real estate, and, with the use of phone, internet and video, it has an international reach.
We talked to him about the changes to the business and what keeps him, now at 69-years-old, still passionate about his life's work. The interview has been edited for length and clarity.
The Working Waterfront: How did you get into the business all those years ago, and what attracted you to it then and what keeps you interested today?
Kaja Veilleux: Oh, the hunt. The treasure hunt. I am just constantly on the hunt, having deals. That's what I love to do. I started collecting coins when I was eight years old and that led to my fervor of collecting and history. The only thing I was good in school was math and history. And my business is money and history. But the most important thing about our business is the preservation of these incredible objects that were made by humans from the beginning of time to now.
WW: Over the years you've obviously expanded quite a lot.
KV: I started with a wife and baby and $60 when I was 20 years old. I would buy from all the other guys, and I went knocking on doors and finding stuff all over Maine and Canada.
WW: Did it grow organically or was it sort of a strategic plan on your part?
KV: No, I never had a plan. I started doing auctions when I was about 15. We called them On Location Auctions. We'd set up a tent if it was a big enough sale, and we'd go and advertise locally. People would come and we'd sell all the stuff, and everybody would pay you and they'd take the stuff away. Now it's much more complicated.
WW: You've gone virtual now?
KV: It's very hard for me. I like to have my live audience. The energy you can get in the room and develop in the room with face-to-face clients is—there's no price you can have for that.
WW: And it's harder to build that connection online?
KV: It is. I'm starting to get used to it. We have three online platforms. We have as many as 21 phones, and we have bodies in the seats. It's still a lot of action to follow. Things can get real busy on the platforms and on the phone, but it's always more fun to look at someone's eyes and coax them into going one more. Now we're live streaming our auctions, so I'm hoping that I can coach them to go one more time by watching me on the screen.
WW: Do you have an in-house team to do the streaming video?
KV: We're doing live stream video out of the office. We have a whole team that comes up from Portland and sets up all the cameras and sound, and oh my God, it's extremely expensive. Extremely.
WW: How has the pandemic affected business?
KV: It really hurt us the first two months because we couldn't do anything, because nobody knew what was going on, what to do. And then once we were able to slowly get back into the game, then everything started to evolve back the way it was.
WW: Do you find that younger generations are not as passionate for collectibles?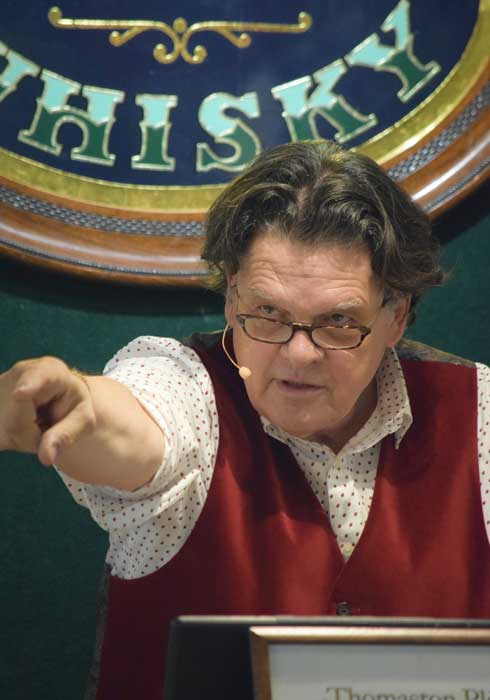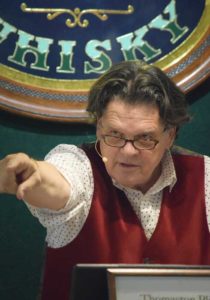 KV: Oh, they don't seem to be collecting. They don't see the connection to the history or the quality of the handmade objects, and the aesthetic value of all these things that connect us to our history of the country and history of other countries. It just amazes me that they will pay good money for something that will last three years when they can pay the same money, or a little more, for something that has lasted 300 years or 500 years.
WW: Have you had downturn periods when you were thought things weren't going to work out?
KV: No. Never had that. I never have any doubts. I go forward. It's the only path I know. At one point, we had a store in Palm Beach, which was a total disaster. I lost a fortune on that one.
WW: Was getting involved in real estate auctions a natural extension of what you were doing?
KV: Yeah. We handle personal property. A house is personal property. And so, we handle everything from coins to cars and real estate.
WW: How much of your time is spent traveling?
KV: The other week, I did 1,300 miles.
WW: You're not slowing down?
KV: I hope not. I'm still as passionate as I was when I was 20 years old—at least my mind is.