One August day, a Midcoast resident cut her finger while slicing fruit. Within the next few weeks, the small accident developed into septic shock—high fever, respiratory failure, kidneys shut down. Her survival depended on being treated at Maine Medical Center in Portland.
Within minutes of being called, LifeFlight of Maine had a helicopter on the scene. Its emergency medical crew hooked the patient to a sophisticated ventilator aboard the helicopter, administered medications to increase her blood pressure, and monitored her precarious condition using a blood analysis tool. Thirty minutes later, they arrived at Maine Medical, where specialists set the patient on the course to recovery.
"Virtually every island with a year-round population has an instrument approach."
Since 1998, LifeFlight has responded to hundreds of crises, from major trauma to complex cardiac events, as well as stroke, respiratory, neurological, surgical, burn, environmental, high-risk obstetrics, and pediatric.
"The helicopter is literally an ICU," said LifeFlight's founding executive director, Thomas Judge. Outfitted with medical devices such as diagnostic ultrasound, ventilators, infusion pumps, pharmaceuticals, cardiac monitors, and more.
"It really is a flying hospital."
A paramedic, Judge has volunteered for the St. George Volunteer Fire and Ambulance Association for 40 years. The former board chair of Maine Emergency Medical Services, he has a wide background in the design and implementation of emergency medical care systems, and is involved in EMS development throughout the U.S. and the world.
"We're a small organization, but we have a very big international footprint and we're known for quality innovation," he said.
Judge recalled early days as a paramedic. Getting to the islands was tricky.
"Long before LifeFlight, we'd be out on boats," he said. "We'd resuscitate someone on the back of a fishing boat. We've seen everything over the years."
Used at the request of emergency medical services providers or physicians, nearly 90 percent of LifeFlight's missions fly from rural, community hospitals to Maine's trauma centers or Boston's specialty centers. LifeFlight has transported about 30,000 patients—but it's not simply transportation. With three helicopters and a fixed-wing aircraft based in Bangor, Lewiston, and Sanford, along with critical care medical teams and lifesaving equipment, it brings a specialized medical center that complements the work of local providers across Maine, including offshore islands, remote mountains, and wilderness areas.
"We're getting people where they need to go to get the care they need," said Judge.
LifeFlight employs nearly 120 full-time personnel, including pilots, mechanics, communications specialists, administrative staff, critical care transport nurses, and paramedics. Working in shifts, they're ready to go anytime.
LAST TO FLY
In 1998, Maine was the only state without a dedicated air medical service. Since then, LifeFlight has developed a comprehensive aviation infrastructure, including dedicated hospital helipads and installation of automated weather observing stations at community airports.
Getting the service going was complicated, said Judge, due to Maine's far-flung population and little funding.
So in 2003, Judge founded the LifeFlight  Foundation to raise money for aviation and medical infrastructure and technology, and clinical education and training.
"In Maine, philanthropy makes the difference between run-of-the-mill service for parts of Maine or state-of-the-art for all of Maine," he said.
Maine's poor "aviation weather" demands state-of-the-art navigation systems. The organization is now in the midst of a "first in the nation" demonstration project with the Federal Aviation Administration to build "instrument flight rules" or IFR infrastructure. Most helicopters, he explained, fly using "visual flight rules"—pilots must be able to see the ground. IFR uses sophisticated instrumentation to fly in zero visibility.
"Virtually every island with a year-round population has an instrument approach," he said.
LifeFlight is now building high-precision IFR routes and recently received delivery of a $6.2 million light twin-engine helicopter to operate in all environmental conditions with the latest generation of technology. Flight-testing is expected to begin this fall.
Now the foundation has hired a new executive director, Kate O'Halloran. A Maine native, she comes from a career in academia and development.  Among her accomplishments, she helped lead significant campaigns at Colby College, MaineGeneral Health, and Carrabassett Valley Academy, and spent the last three years as a strategy and development consultant for numerous Maine nonprofits.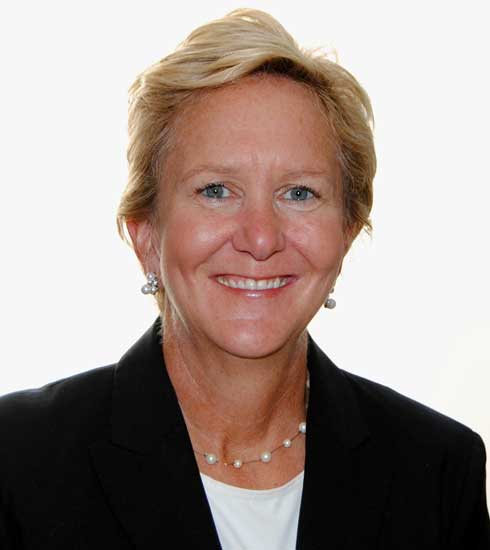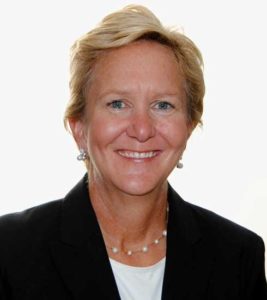 The foundation is preparing to expand its donor base and launch a significant capital campaign to address increasingly complex emergency medical needs. The pandemic has also increased costs; transports now include equipment and protocols such as isolation systems and decontamination procedures.
The investment is critical for fulfilling a promise, Judge said.
"It's one of the most profound promises in the history of humanity—if you call us, we will come," he said.
He cited an incident involving two people who live near Maine Med, but were sailing when the boom knocked one unconscious. The other managed to get to a nearby island, where a summer family called LifeFlight.
"No one wakes up and says, 'This is the day I'm going to have a heart attack,'" he continued. "People say, 'I live in the city. Why would I need LifeFlight?' Do you ever go skiing? Do you ever drive on the highway? We're all in this together. That's why the foundation is so important. We might not need this today, but somebody does."