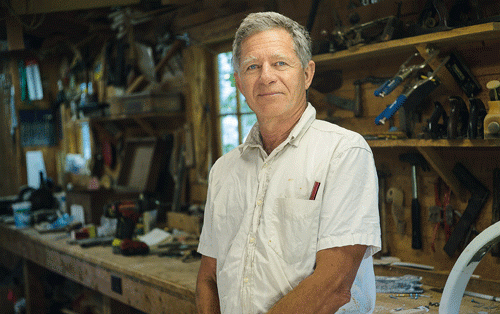 WILLIAM TREVASKIS
Twenty-three year old Leta Hallowell has been a North Havener since birth. She graduated from North Haven Community School in 2012, studied at Duke University, and taught English in France before returning to her island home.
"It's given me so much, my education, so much of the way I think about my life," she said.
Now, Hallowell is hoping to give something back to the community that's shaped her in the form of a "web-based oral history project" called We Belong Here.
The project includes audio interviews telling the subject's stories, accompanied by photographs from the past and a current portrait taken by Bill Trevaskis, Hallowell said.
She conceived of the project when she returned home from eight months in Brittany, France, working as an English teaching assistant. She was in the post-college, "what am I going to do" mode, when she realized she could marry her interest in audio storytelling and anthropology, which she minored in at Duke, through a project exploring her beloved home.
"I realized there are so many amazing stories here, and North Haven has been such an important part of my identity and how I think about my life and myself and my decisions," Hallowell explained. 
"I thought, 'What if I did something here on the island,' and it kind of evolved from there," she said.
Hallowell mapped out the project in the fall of 2017 while applying for grant support for equipment and travel, which she received through the Maine Humanities Council. Additional funding was provided through a GoFundMe fundraiser which showed the enthusiasm friends, family, and community members had for the project, she said.
We Belong Herefeatures interviews with year-round and summer residents of North Haven from age 22 to 90, Hallowell said. 
"I interviewed, intentionally, both summer and year-round residents to try to explore the different relationships people have to North Haven, and the role it's played in their lives," she said. Hallowell hopes to capture "the way the year-round people experience and think about summer residents and summer residents' role in sustaining the island, too."
The connection between the two communities reflects Hallowell's own family history.
"My dad was a summer person, and my mom came here to teach sailing, and they've lived here for 30-plus years," Hallowell said. Her father Barney Hallowell went on to become a teacher and then principal of North Haven Community School for decades, and her mother Christie is executive director of Waterman's Community Center.
Hallowell said We Belong Herehas strengthened her understanding of both island history and the lives of the friends and neighbors she's known her whole life.
"I've lived the majority of my life here, and there's just so much I didn't really know about it, didn't know about the history. Learning about their lives and what has made them who they are, I just felt really privileged to be able to do that," she said.
An interview highlight was learning that Betty Brown, one of the oldest North Haven residents featured, had never spent more than 23 consecutive days away from the island, Hallowell said. Another highlight was connecting with 22-year-old Zebediah Campbell about the conflicting feelings he and she share about the island.
"We got to talk about what it's like to want to be here and still want to go other places and experience other things and how it's hard to navigate that relationship," she said. 
Hallowell will attend the Salt Institute's graduate certificate program for radio and podcasting this fall, and appreciates the opportunity provided by willing year-round and summer residents to explore her interest in audio production and storytelling.
"The North Haven Historical Society is kind of the partner organization. We're going to link this website to theirs," she said. "My goal for the impact of the project would be a preservation of the history of the island, accessibility to the history, a place where people can go and learn about the island really easily, and then also just the opportunity to learn about each other," she said.
We Belong Here can be experienced at https://webelonghereproject.org/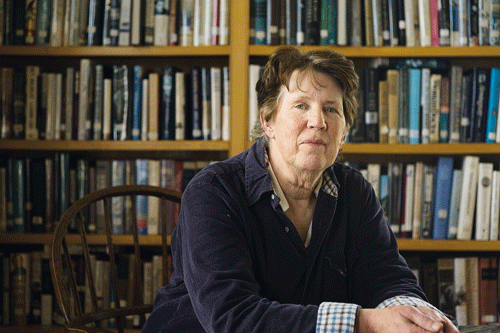 WILLIAM TREVASKIS