Learn how Island Institute supported Krista Tripp to start an oyster farming business, and realize her dream of powering the business with clean energy.

Over four decades, Island Institute has honed a simple and impactful approach that works: listen carefully, deliver what you promise, and be the best at what you do.
Thanks to the ongoing support from our members, together we're having a lasting impact and providing new opportunities in some of the Maine's hardest-to-reach communities. From the youngest islanders in our programs for the smallest and most remote schools, to adults learning a new trade, people of all ages are finding new ways to work and thrive in these extraordinarily special communities.
Enduring Impact: Krista Tripp of Aphrodite Oysters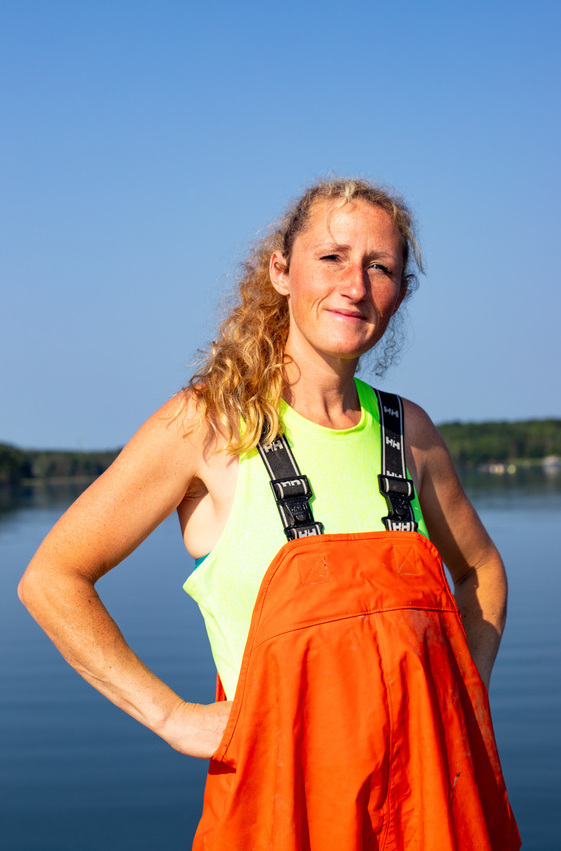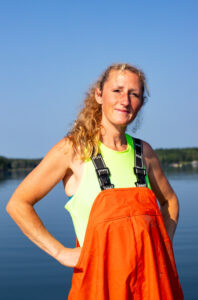 In 2018, South Thomaston lobsterwoman, Krista Tripp decided to bolster her business by diversifying into farming oysters. Krista turned to Island Institute to help get started in aquaculture. She enrolled in our aquaculture business development program and learned the core elements of the trade by attending training courses, networking with industry leaders, and studying the ins-and-outs of shellfish farming. Today, Krista's business, Aphrodite Oysters employs several full-time employees, and her oysters are found on the menus of oyster bars all around the state of Maine.
The Institute's support for Aphrodite Oysters endures. This year, Island Institute awarded Krista a grant to help fund a solar array for her onshore facility. Following the grant, our staff helped her acquire additional government funding for the project—drastically reducing the direct cost to her business. Now Krista can count on sustainable and affordable energy for her operations: one less worry for her business, one more step towards decarbonizing Maine's marine economy—win-win! With your help, we empower entrepreneurs like Krista through training, financial aid, and technical assistance, driving smart innovations in Maine's marine economy.
"Having an oyster business powered by clean energy has been a dream of mine. Island Institute was with me every step of the way and gave me the tools, knowledge and resources I needed to make it happen." – Krista Tripp
The strength of Island Institute's mission
comes from a harvest four decades in the making.
From the first annual meeting on Hurricane Island 40 years ago to the launching of our first, climate-friendly electric boat this summer, Island Institute has focused on the lives and livelihoods of Maine's island and coastal communities. Learn more about our 40-year history.
Today, the threats facing the islands and coastal communities so important to Maine are greater than ever before. Warming ocean temperatures are disrupting our fishing industry, sea level rise threatens coastal infrastructure, housing costs are skyrocketing, and our iconic lobster industry is under pressure. These challenges are testing the strength of these vital communities.
When you join or renew your membership, YOUR GIFT WILL:
Identify

pathways to prosperity

for the communities most dependent on the marine economy,
Spark the

innovation and entrepreneurship

that helps coastal businesses grow,
Continue our award-winning

Island Institute Fellows

program, and
Help rural, coastal communities transition to climate-friendly,

clean energy solutions

.
With your support, future generations—no matter where they live—will look to the Gulf of Maine for inspiration, because, together, we have taken great care to steward the bounty we have cultivated. Be a part of Island Institute's enduring impact, for another 40 years.
Join us in supporting the people who embody the dynamic future of our coast.