Isolated schools are vital, innovative, collaborative centers of teaching and learning that prepare students to thrive in the 21st century. The Outer Islands Teaching & Learning Collaborative, or TLC, is a 12-year-old, teacher-created and teacher-led group that provides a virtual community for the smallest island schools where students and teachers can access a rich and supportive inter-island peer network. This community creates a lifeline of support for students and teachers in order to sustain Maine's one- and two-room island schools.
The TLC currently serves the schools on Cliff Island, the Cranberry Isles, Frenchboro, Isle au Haut, Matinicus, and Monhegan in Maine as well as Cuttyhunk in Massachusetts.
HOW IT WORKS
Teachers collaborate through virtual bi-monthly meetings and regular mentorship programming. Academic curriculum is aligned in science and social studies which provides students with the chance to study the same units at the same time. Students also participate in inter-island book groups and unit-specific online presentations. Several times a year, there are opportunities for in-person interactions through off-island teacher retreats and inter-island field trips.
The Outer Islands TLC includes the island schools of Cliff, Cranberry Isles, Frenchboro, Isle au Haut, Matinicus and Monhegan.
IMPLEMENTATION STEPS
Gather key players to help build community and trust. These are primarily teachers, as well as dedicated parents and volunteers.
Identify the common problem. The founders of the TLC identified the most immediate problems as a lack of colleagues for teachers, lack of peers for students, and isolation among parents in island communities.
Develop group norms. For the TLC, working together successfully involves establishing a culture of professionalism, innovation, commitment, and engagement.
Align curricula. TLC teachers co-create curriculum units, share the project leadership, and offer professional support to one another.
Encourage involvement. The TLC created opportunities for parents and other island community members to participate in their activities through an inter-island group.
Reevaluate. Each year, depending on the number of students and individual school needs, the TLC decide which are the key priorities for the academic year.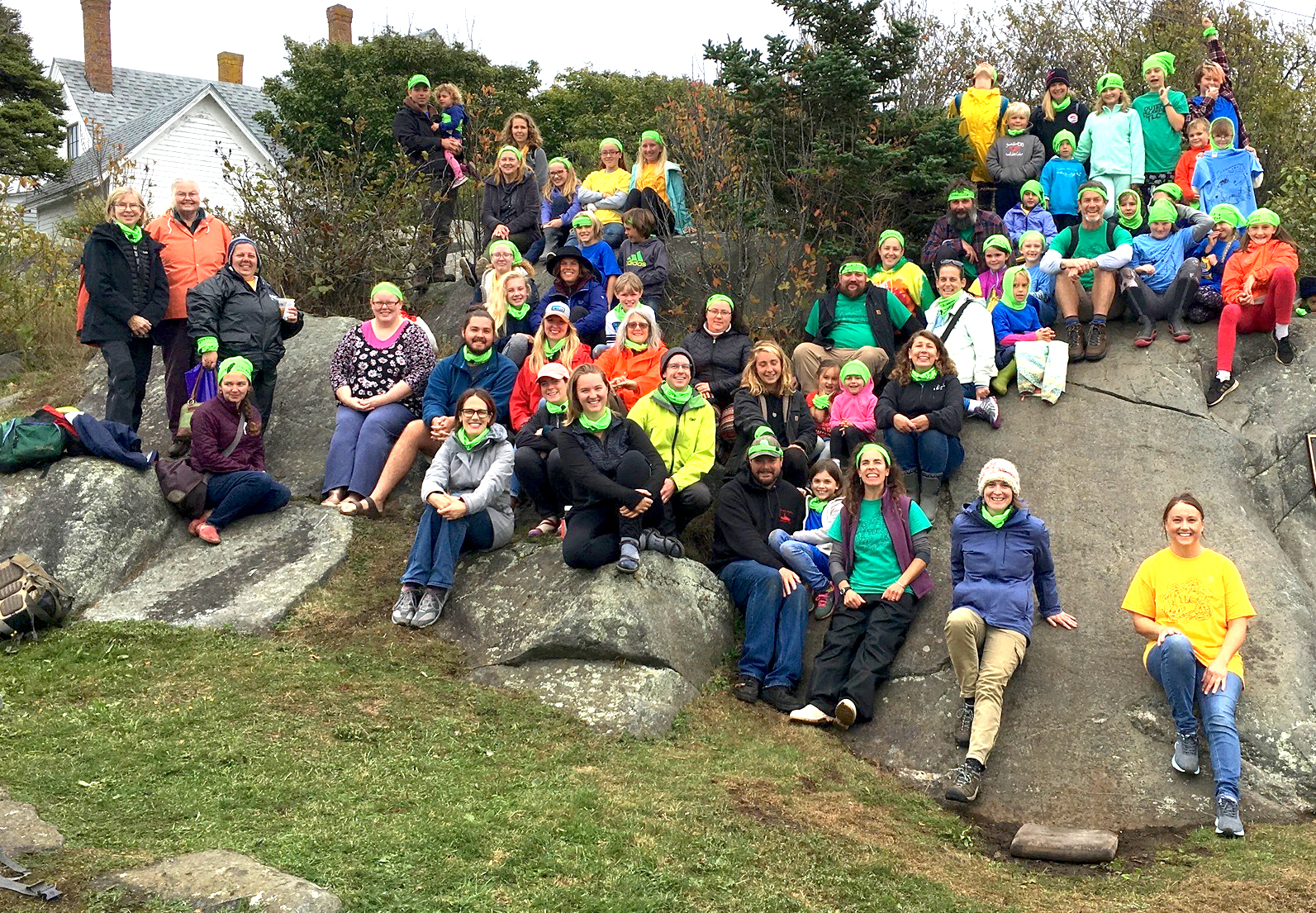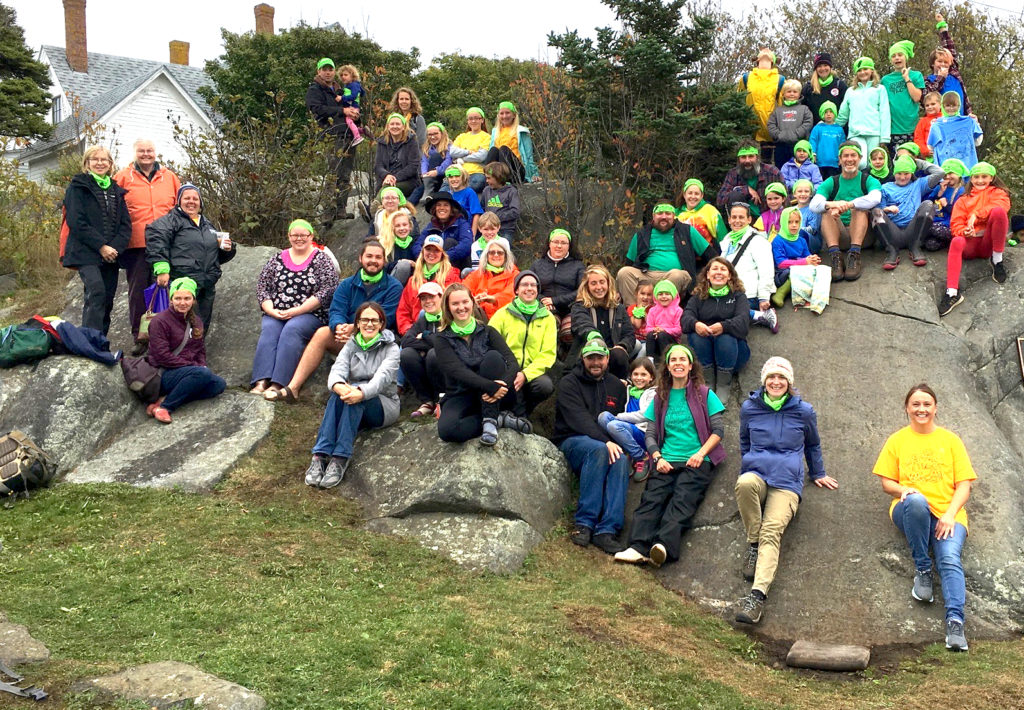 Q&A WITH THE ISLAND INSTITUTE
How often are island students collaborating?

On average, kids are collaborating in their schools four times a week. They have weekly book groups in age specific groups, so all the third graders are reading a book, though their teacher might be on another island and the three kids in their group could be from three different islands. They also do science and social studies collaborations throughout the year and they might be working on a creative writing assignment for social studies. They work together throughout the trimester to share their stories and edit each other's work. And there are other types of collaborations where they're working together socially, like the TLC student council. Those kids are older students so they get more of a leadership opportunity to plan virtual events.
How is the TLC beneficial for students?

When we started, we thought about it in terms of our middle school students because those are often our students who feel the most isolated. When you're younger, there's more of an adaptability in terms of being able to relate to any kid at any age. But the middle school age is when kids really start to feel like they want more peers and more peer interactions. Quickly we realized that all of our students really needed that. Our younger kids didn't really know how to interact with kids their age. One of them learned how to raise his hand which he never had to learn before because he was the only kindergartner at the school! We didn't plan for it to be this way, but it's really the reason we do what we do. We want to have our kids have support and have a group of kids their own age who they can relate to.
How is it beneficial for teachers?

If you're a one room school house teacher, it's really hard to relate to any other educator when it comes to someone else just understanding what you go through on a day-to-day basis and support you. These teachers gain a lot from the TLC interaction. Our island teachers meet online every other week throughout the whole year. And it's completely voluntary—they don't have to do it. But we always have almost 100% participation because it's beneficial to them. But they also really value each other and they're really committed to one another. I think there's this feeling within the TLC that each teacher is committed to the other classrooms just as much as they're committed to their own.
How do you see the TLC serving as a model for other rural schools?

What works really well is that it's teacher-driven. We spent a lot of time early on just figuring out what the needs were. We weren't completely sure what we needed to collaborate on, we just knew we needed to be working together. So it took the first three years of the project just to figure out what our mission was and what our core purpose was. It's super adaptable and flexible, so every year, depending on how many students you have or what their backgrounds are or what teacher's backgrounds are, there's a core thread of collaboration and a peer network. We're not trying to do too much, we're just trying to work together.
CHALLENGES
Logistics. The biggest ongoing challenge is the logistics of planning around the school and boat schedules of six island schools, with very different budgets, administration, district requirements, and unique communities.
OUTCOMES / RESULTS
Since its creation in 2009, there have been roughly 85 students involved in the TLC.
By strengthening the school program for the outer islands, the TLC also addressed the larger issue of declining enrollment and year-round sustainability.
---
Originally Published March 2016
---