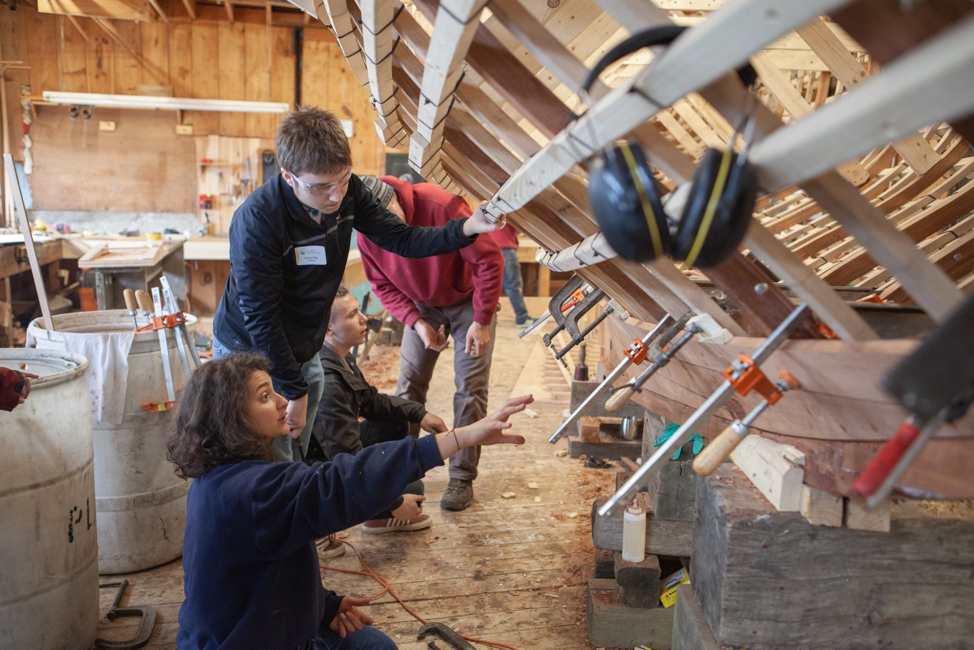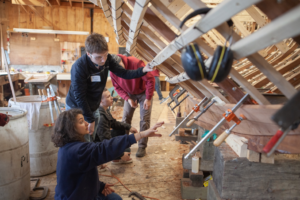 The Island Institute's Workforce Pathways Team illuminates workforce pathways by strengthening the connection between schools, employers, and higher education and training institutions. 
We place special emphasis on three sectors that hold particular promise for the islands and the coast: digital economy, creative economy, and  climate resilience trades. 
The term 'Workforce Pathways' is intended to be broadly inclusive of both the higher education and career and technical education options that are currently available as well as those that are yet to be developed. Island and coastal Mainers face many challenges and opportunities when it comes to building sustainable livelihoods, and it is critical to our communities' success that students and adults understand, pursue, and lead in multiple workforce pathways.
To learn more about the Island Institute's approach to workforce development, check out our blog: Why Workforce? 
---
Workforce Pathways Conference
We hosted a two day Workforce Pathways Conference in October, building on our 30+ years of hosting the Island Teachers Conference. Our theme was 'Connecting the Dots from Kindergarten to College and Career' and we engaged with over 120 island and coastal educators and industry leaders to learn together about the opportunities and challenges facing Maine's current and future workforce.
View the recordings from all conference sessions here.
To learn more about the keynote speakers, check out these articles:
---
Compass Workforce Grant
The Compass Workforce Grant provides financial support for youth (ages 15-30) from Maine's unbridged islands and Deer Isle-Stonington to help pay for workforce expenses associated with their workforce pathway that eventually leads them to a credential of value and a good job.
Scholarships and Support for Education & Training
The Island Institute provides financial support for educational, enrichment, and workforce experiences to help prepare island and coastal high school students and young adults for post-secondary education and training opportunities. 
Whether it's travel and enrichment through a Geiger Scholarship, transition support through our MAP program and Maine Island Scholarships, or training assistance with a Compass grant, we have a variety of opportunities available.
Learn more on our Scholarships page
Outer Islands Teaching & Learning Collaborative
The Outer Islands Teaching & Learning Collaborative (TLC). The TLC is a 12-year-old, teacher-created and teacher-led group that hosts a virtual community for the smallest island schools where students and teachers have access to a rich and supportive inter-island peer network.
The TLC serves the schools on Cliff Island, the Cranberry Isles, Frenchboro, Isle au Haut, Matinicus, and Monhegan in Maine as well as Cuttyhunk in Massachusetts. 
Learn more about the TLC here