Strong K-12 schools are vital to the strength and sustainability of year-round island and coastal towns. Our Education team supports the students, teachers, school leaders and parents of these communities by responding to identified interests and needs, and creating opportunities for connection and collaboration.
How we work:
Networks: We help maintain and strengthen school networks such as the Outer Islands Teaching and Learning Collaborative, fostering virtual and in-person shared educational experiences between small, remote K-8 schools.
Scholarships: We provide financial support for educational, enrichment, and workforce experiences, beginning in middle school with the Geiger Scholarship, supporting post-secondary education through the Mentoring, Access, and Persistence (MAP) program and the Maine Island Scholarship, and providing access to career opportunities through Compass workforce grants.
Transition Support: Compass and MAP are the Island Institute's aligned workforce development strategy and college/career readiness projects. Through these projects, we aim to help prepare island and coastal high school students and young adults for post-secondary education and training opportunities, and connect them to employers and careers along Maine's coast and beyond.
Professional Development: In our goal to support Maine's island and coastal youth, we recognize that teachers and educational workers are critical leaders. We facilitate responsive professional development experiences for school communities, including our annual Island Teachers Conference.
---
Scholarships and Transition Support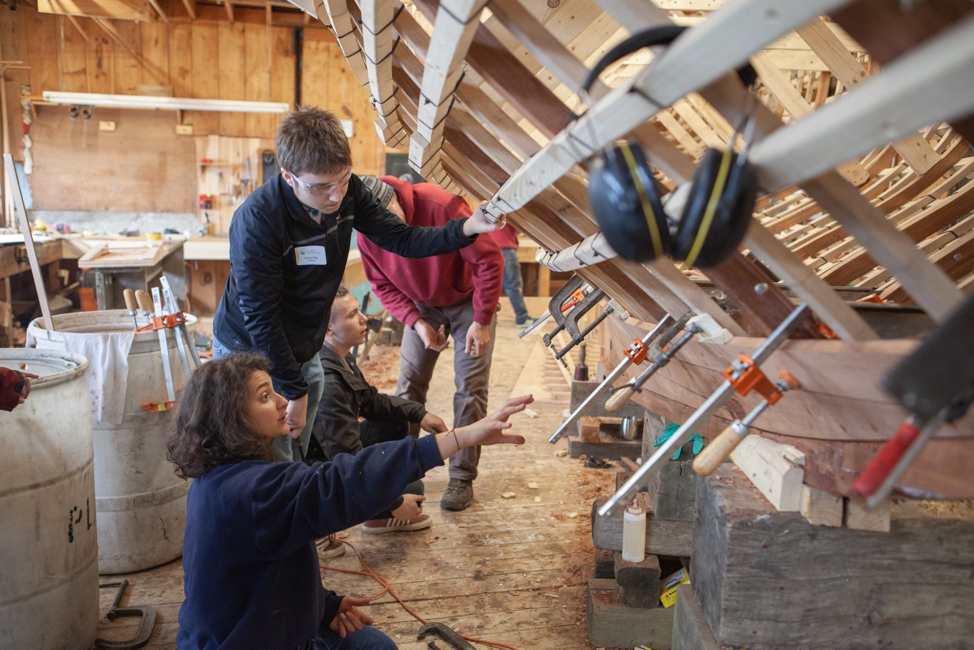 OUR SCHOLARSHIPS AT A GLANCE
The Geiger Scholarship supports middle school, high school, and college students in pursuing travel and enrichment experiences such as summer camp, study abroad, semester experiences, and more. Explore this Story Map and discover the unlimited possibilities!
Check for the next round of applications in Fall 2021.
Learn more about the Geiger Scholarship here.
The Mentoring, Access, and Persistence (MAP) Program provides transition and scholarship support to students as they navigate steps after high school. Currently accepting applications for the high school class of 2022—join the cohort today!
Learn more about the program here and in our scholarship overview, and apply here.
The Compass Workforce Grant provides financial support for young adults from Maine's islands, including Deer Isle-Stonington, to help pay for workforce expenses associated with obtaining a certificate or credential used to pursue a job or career path. Applications are accepted on a rolling basis at the first of every month. Learn more and click here to apply.
Maine Island Scholarships support island students who are pursuing post-secondary education and have demonstrated financial need. Learn more in our scholarship overview, and check back late Fall 2021 for application information. (Note: Current college students—eligible students may apply to this scholarship each year of their college career).
The Geiger Education and Travel Scholarship supports full-time teachers and administrators in schools on Maine's year-round, unbridged islands through funding for off-island professional development and experiential learning opportunities. Check back for information on the next round of applications.
---
Outer Islands Teaching & Learning Collaborative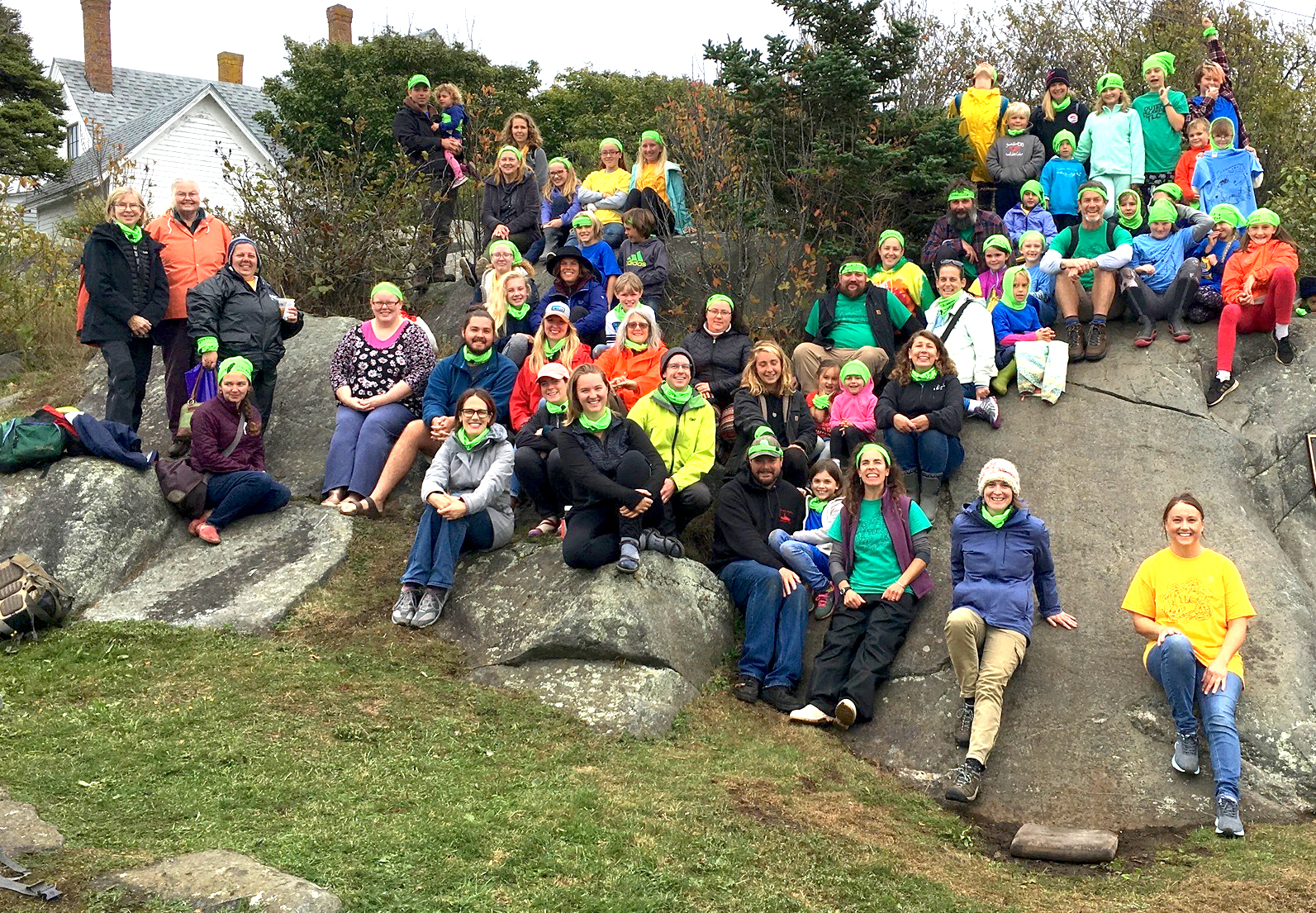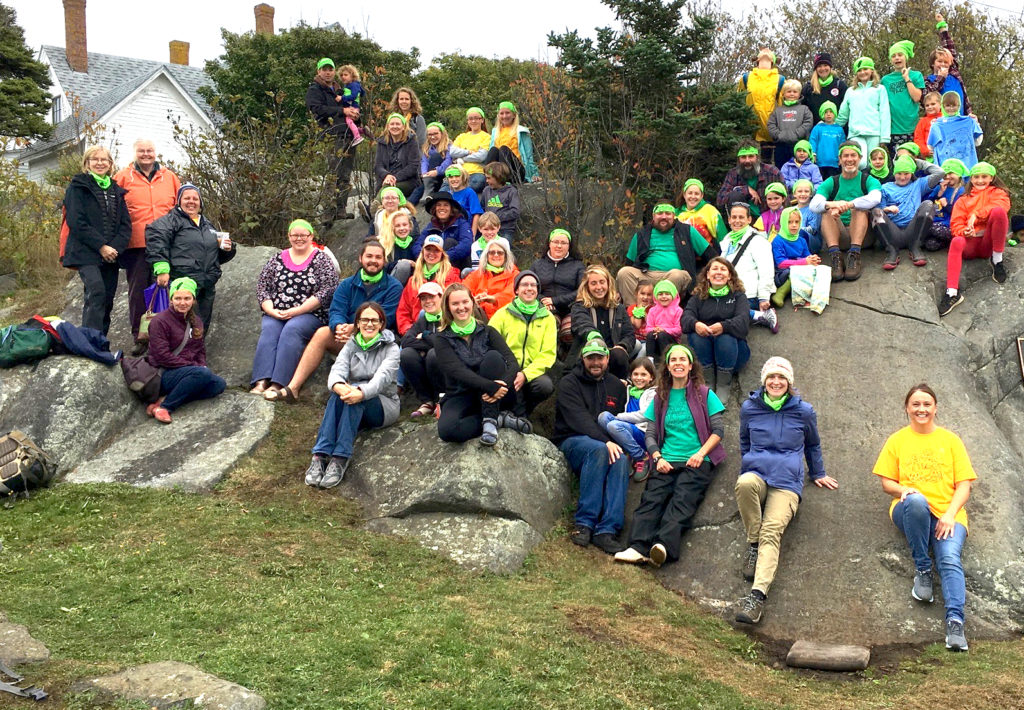 The Outer Islands Teaching & Learning Collaborative (TLC) is a group of Maine island educators who are committed to creating a virtual classroom community where teachers and students will have access to a rich and supportive inter-island peer network. The Outer Islands TLC serves the one- and two-room school communities of Cliff, Frenchboro, Isle au Haut, the Cranberry Islands, Matinicus, and Monhegan.
The foundational elements of the TLC and the priorities it focuses on in order to create a successful virtual environment for its communities are: teacher collaboration, academic collaboration, social collaboration, face-to-face interaction, and community support.
Mission and Vision
Isolated schools are vital, innovative, collaborative centers of teaching and learning that prepare students to thrive in the 21st century. The community of The Outer Islands TLC creates a lifeline of support for students and teachers in order to sustain Maine's one- and two-room island schools.
Learn about the history of the TLC here.
---
Island Teachers Conference
Hosted by the Island Institute since 1987, the Island Teachers Conference is an annual networking and professional development opportunity for island and coastal educators who share both the challenges and advantages of teaching in small, rural and geographically isolated communities. The conference provides a welcome respite from the professional isolation that many island educators experience. At the conference, participants and presenters have the opportunity to network, create and strengthen collaborations, and take part in high quality professional development specifically designed for the unique needs of island schools.
The theme for our all-virtual conference in 2020 was "Striving for Equity: Rural Educators as Courageous Leaders," which focused on equity issues as they relate to the coronavirus, systemic racism, and rural education more broadly. Learn more about the 2020 Island Teachers Conference and view recordings of the presentations here.
Coming Fall 2021—New Workforce Pathways Conference!
We are excited to announce that this year's fall education event will be called the Workforce Pathways Conference. Building on the 30+ years of the Island Teachers Conference and a focus on workforce pathways in education, the event will include many of the same design principles, priorities, and content. Taking place October 7-8, the event will feature both online and in-person sessions, and will be open to all PK-12 island, coastal, and rural educators (and students), as well as higher education, education and workforce organizations, industry leaders, government agencies, and anyone interested in helping to connect young people to meaningful livelihoods through education.
Mark your calendars, and check back in August for more details and registration information!